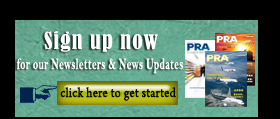 Plant expansions: MMA monomer and PMMA plants start up in Saudi Arabia; Evonik optimises PEEK production in China
Mitsubishi Chemical Corporation (MCC's joint venture company with Sabic, Saudi Methacrylates Company (SAMAC), has completed performance test of its plants for production of methyl methacrylate (MMA) monomer ((250,000 tonnes/year) and polymethyl methacrylate (PMMA) (40,000 tons/year) in Saudi Arabia and commenced commercial operation of both plants recently.
SAMAC commenced test production and achieved in-specification production of both MMA monomer and PMMA last November, after which first shipment of MMA to customers was made. It has been in the process of optimising operations since then.
SAMAC's manufacturing facilities in Jubail, Saudi Arabia, include the world's largest MMA monomer plant which uses MCC Group's proprietary New Ethylene Method (Alpha Technology) for producing MMA monomer. The PMMA plant uses MCC Group's proprietary PMMA technology and MMA monomer as the key raw material.
Global demand for MMA monomer is expected to keep growing steadily with the growth of the world economy. MCC will utiliSe SAMAC as a strategic supply base for markets in Asia, Europe, Middle East and Africa. This new plant will strengthen and optimiSe MCC's global network of MMA production plants and ensure MCC's continued ability to reliably and efficiently serve and support its present and future customers' needs.
Meanwhile, in other news, speciality chemicals company Evonik has optimised the production process of Vestakeep PEEK and further improved the quality of the product at its Changchun, China, site.
In particular, energy requirements, material use, and the waste generated during production were reduced under the optimisation measures and it was simultaneously possible to boost the productivity of the PEEK plant. Evonik says it is thus setting new technical standards in environmental protection and safety in PEEK production.
On the product side, the production process results in improved quality, such as better colour characteristics.
Vestakeep speciality polymers can replace metal components to allow, for example, sophisticated applications in lightweight construction.
(PRA)
---
Subscribe to Get the Latest Updates from PRA Please click here
Copyright (c) 2018 www.plasticsandrubberasia.com. All rights reserved.