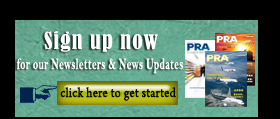 More ban on plastics: UK takes swipe at plastic straws, cotton buds
In a bid to curb plastic wastes and marine litter, the UK is banning plastic-stemmed cotton buds, drinking straws and stirrers. It also cautions that unless action is taken, the volume of plastic wastes inundating the oceans may triple between 2015 to 2025. It has been estimated that UK generates 8.5 billion plastic straws every year; while millions of used plastic-stemmed buds are flushed down the loo, which eventually ends up in sewers and into major water ways.
Prime Minister Theresa May is reportedly urging all other Commonwhealth countries to partake in this campaign against the continued use of single use and disposable plastic items.
In the Government's 25-year environment plan released in January this year, the Government pledges to eliminate "all avoidable plastic waste" through measures including imposing of "5p plastic bag charge to small retailers; removing consumer single-use plastics from the government estate; supporting the water industry to significantly increase water fountains; and working with retailers on introducing plastic-free supermarket aisles".
UK Environment Secretary Michael Gove is launching the consultation ahead of the planned ban on plastic cotton swabs, straws and stirrers; meanwhile, use of plastic straws for medical reasons may be exempted.
UK retailers, bars and restaurants are expected to comply with the campaign. In recent reports, major retail companies have already agreed to phase out plastic cotton buds starting in 2017.
Environmental organisation, City to Sea, together with Scottish charity Fidra, has sought for a ban on plastic-stemmed cotton buds. The "Switch the Stick" campaign launched by the organisations, whereby, paper stems are preferred (and recommended) as viable alternative to the plastic-stemmed ones has garnered the support of over 155,000 members of the British organisation, 38 Degrees. Own label cotton buds sold by retail giants like Tesco, Sainsbury's, Wilko, and more have been cited to have switched to paper and biodegradable-material stems starting late last year.
According to Fidra, plastic cotton buds are found on beaches and in waterways around the world. "The high number found in the UK and especially Scotland is cause for concern. Plastic cotton buds are among the thousands of sanitary products flushed down toilets everyday instead of being put in the bin, " it said.
Cotton buds, because they are small and largely go unnoticed can actually enter water ways; they can be ingested by marine life. Its plastic stems are of concern as it will persist in the environment for years before or if ever they will break down. The cotton swabs can also be carriers of harmful chemicals, and will be especially harmful for sea animals ingesting them. They "adsorb and concentrate toxins also present in seawater, such as polychlorinated biphenyls (PCBs) and polycyclic aromatic hydrocarbons (PAHs), " explained Fidra.
While the UK Government is working on a policy-level solution, the consumers are also urged to participate in the action.
" Consumer and the waste water treatment companies can stop cotton buds reaching the marine environment at all , " Fidra added. Meanwhile, users of cotton buds and other bathroom items (including wipes, nappies, and tampons) are encouraged to observe the 3Ps , "Pee, Poo and Paper", flushable materials disposal to prevent drain blockage and marine litter.
(PRA)
---
Subscribe to Get the Latest Updates from PRA Please click here
Copyright (c) 2018 www.plasticsandrubberasia.com. All rights reserved.