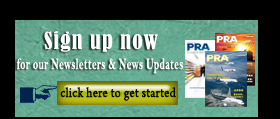 Medical Industry: Advances in medical plastics for patient-centric healthcare
Also, download this story from the electronic issue here
Home healthcare is becoming a complementary low-cost location for the ill and ageing. Because of this, the requirement for lightweight yet durable and safe medical devices is on the rise, says Angelica Buan in this article.
Chronic diseases and ageing populations are aiding the growth of the homecare medical equipment (HME) market that is conceived to cross over US$35 million by 2023, according to Allied Market Research's latest projection.
Increasing healthcare costs are driving care for many conditions out of the doctor's office and into the home. In particular, treatments for many chronic conditions often require patients or caregivers to deliver regular injections of medications. It is, therefore, important that drug delivery systems are improved to ensure that injectable medications can be easily, safely and effectively delivered in the home environment.
Medical-grade plastics are getting a boost in the HME market. Grandview Research, in its report, has assessed the medical plastic market to be worth US$33.6 billion by 2025.
Demand for healthcare products, such as catheters, surgical instruments, syringes and others, are anticipated to drive growth at a CAGR of nearly 70% by revenue from 2017-2025.
TPE: a game changing material
From flexible medical devices made with jointed metals to hard tubes, the characteristic that is flexibility has improved with thermoplastic elastomers (TPEs).
Owing to TPE's flexibility, medical applications have broadened and are expected to
represent a substantial share in the US$20 billion TPE market across industries by 2023, as forecast by Global Market Insights.
As well, new medical adhesives, which have had a history of materials development before polymeric materials were used, have switched to medical TPE for its elasticity and biocompatibility, among other beneficial properties.
German chemical and consumer goods company Henkel recently introduced two new high-elongation, high-flexibility, LED-curable adhesives specifically designed for use on flexible medical devices made of TPE and TPU (thermoplastic urethane).
These are substrates increasingly specified by medical device manufacturers, as well as for plasticised PVC. With fixture times of one to three seconds using a Loctite high-output LED curing system, Loctite AA3951 and Loctite AA3953 minimise curing delays and eliminate work-in-progress, says Henkel. It also assures that these adhesives deliver elongations greater than 200% and bond strengths greater than 450 PSI on polycarbonate, acrylic, and hard-to-bond materials such as HDPE and LDPE.
New medical-grade TPEs from US-based Teknor Apex, for injection moulded plunger stoppers, provide improved syringe performance, are less costly and easier to mould than natural and isoprene rubber, and provide processing advantages over thermoplastic vulcanisate (TPV) elastomers, says the company. The compounds can be over-moulded onto plungers, eliminating an assembly step. In addition to grades for over-moulding onto PP, speciality grades are available that, unlike TPVs, can be over-moulded onto engineering
resins like PC, ABS, PC/ABS, acrylic, acetal, PBT, and COPE. Also unlike most TPVs, the Medalist TPEs do not require pre-drying, says Teknor Apex
In the area of medical packaging, resealing membranes, and hospital care and pharmaceutical applications, German TPE manufacturer Kraiburg TPE offers its Thermolast M compounds that are approved for use in direct contact with blood and medications. Kraiburg adds that Thermolast M has passed standard biocompatibility certifications and is, thus, suitable for medical and pharmaceutical products that are required to comply to safety, quality and reliability. Moreover, Thermolast M can conform to cleanroom processing standards and can be sterilised using standard techniques such as gamma or beta radiation, ethylene oxide or steam. France-headquartered drug delivery device manufacturer Aptar Pharma has banked on Thermolast M's properties for its ophthalmic squeeze dispenser, upon seeking a thermoplastic processable material that allows direct contact with medications.
The dispenser is the only repeated-use dosing system to have been approved by the US FDA for liquid medications that do not contain preservatives. The design contains no metal parts in the drug flux and is therefore also suitable for very sensitive formulations, Aptar Pharma stated. The purely mechanical functioning principle of the seal membrane and spring unit eliminates the possibility of microbiological contamination of the liquid.
Kraiburg TPE, meanwhile, underscores Thermolast M reliability for a wide variety of products such as the lightweight and durable hypoallergenic glasses for babies and toddlers produced by Belgian company Pyke in 2017.
TPE as an alternative to PVC and silicone
TPEs exhibit better flexibility at low temperature compared to other widely used materials such as PVC and silicone. Additionally, in products that require features such as soft-touch, transparency, odourless and sterilisability, TPEs are preferred over other medical plastic types.
US-based PVC compounder Colorite, a Tekni- Plex business unit specialising in custom medicalgrade compounds, says that its Colorite Cellene TPE compounds are gaining traction as medical device manufacturers seek alternatives to PVC and silicone. It sees its TPEs becoming strong material contenders for drip chambers, IV and peristaltic pump tubing.
TPEs are ideal for medical device makers desiring nonphthalate containing materials, and especially since some healthcare systems are already implementing strategic initiatives for phthalate-free patient environments, Colorite states. It also says its Cellene TPEs are formulated to be silicone, latex, phthalate, halogen and PVC-free using FDAcompliant raw materials to meet USP Class VI and ISO 10993 standard.
Shot in the arm for PC
Syringes facilitate administering of medications in a healthcare facility or home environment. However, new drug breakthroughs, such as biologic medicines, require drug delivery systems that ensure high compliance. Injections can be cumbersome too, not to mention painful for some patients.
Biologic drugs, derived from a microorganism, or plant or animal cells, are often used to treat rheumatoid arthritis, cancer, diabetes and many other
diseases; and are administered by injection or infusion.
Stepping up with a more convenient solution, Ohiobased medical device maker Enable Injections, has developed a disposable on-body drug delivery device that allows patients to comfortably selfadminister high-volume and/or high-viscosity therapeutics. Components of the Enable device are injection moulded with polycarbonate (PC) materials from German polymer producer Covestro.
The housing of the on-body device features Makrolon Rx1805 PC in a purple tint. Bayblend M850 XF PC+ABS blend in a white tint is featured on the transfer system, which allows the patient to easily transfer the biologic drug from its original container to the Enable on-body delivery device.
Covestro says its medical-grade PCs are suitable for biologics, which the company explained are very sensitive and therefore, the materials selected for the delivery and transfer systems are of utmost importance for patient safety.
Biocompatible PEEK for implants
Frequency of bone diseases and obesity worldwide, along with a rapidly ageing population, represent a major share in the growing implantable devices market. PEEK is among a new class of polymers that exhibits structural strength, safety, biocompatibility and commercial viability, and thus, is favoured for medical implantable devices.
This segment is projected to propel the global PEEK market, which has the potential to grow at a CAGR of 6.3% from 2016-2021, across various applications, according to a report from Markets and Markets.
Speciality chemicals supplier Solvay knows too well how PEEK fits the requirements in the medical sector.
China-based artificial joint applications pioneer Okani Medical Technology has developed an all-polymer knee implant based on Solvay's Zeniva PEEK.
Okani's novel ORGKnee implant is said to offer a longer service life at a lower cost than traditional metallic implant systems. The material shows suitability for femoral and tibial tray components of Okani's knee implant, which simulates normal walking behaviour over ten years. The ORGKnee implant is also found to exhibit 50% less wear versus a metal implant, as measured by material loss over 3 million cycles.
Accordingly, unlike implants made of cobalt chrome or titanium alloys, Zeniva PEEKmoulded implants exhibit a modulus similar to cortical bone, which can improve patient comfort, provide a more stable fixation over time and extend implant lifetime due to significantly reduced wear of the total knee-joint prosthesis, says Okani.
Additionally, PEEK's injection moulding capability enables large-scale production of the knee implants for shorter time than it would take to make metal implants, which can take up to three months to manufacture, machine and polish using methods that can pose risks both to workers and the environment, Okani said. The implant is to undergo preclinical trials by April and standard clinic trials by China's Food and Drug Administration (CFDA) in September. The new solution is expected to be commercialised in 2020 after obtaining approvals.
Diabetes management made easier
With the prevalence of so-called lifestyle diseases, such as diabetes, that are on the increase, and aided by the rising geriatric population, obesity and other risk factors, more patients welcome healthcare modalities that enable better compliance at home and at a lower cost.
Diabetes is increasingly becoming a health scourge worldwide. The International Diabetes Federation (IDF)'s 2015 Diabetes Atlas forecast is grim. By 2040, one adult in ten or 642 million worldwide will have diabetes. Diabetes is debilitating and costly. It is projected to rack up spending of more than US$802 billion over IDF's forecast period. Therefore, the market for global insulin delivery device is predicted to cross above US$14 billion by 2020, according to Persistence Market Research.
Insulin syringes have been a preferred delivery device for self-medication of diabetes. But more convenience of use pushed for development of other technologies. Thus, alternative insulin delivery devices now come in the form of pens, pumps, implantables, wearables, and various other formats.
New Jersey-headquartered Valeritas Holdings has come up with a convenient wearable device option specifically for Type-2 diabetes patients. A simple, affordable, all-in-one option that is worn like a patch and can eliminate the need for taking multiple daily shots, the V-Go wearable basal plus bolus insulin delivery device features an injectionmoulded cartridge made of cyclic olefin copolymer (COC) from Topas Advanced Polymers, a business unit of engineering thermoplastics manufacturer Polyplastics.
V-Go administers a continuous preset basal rate of insulin over 24 hours and provides discreet on-demand bolus dosing at mealtimes.
A critical component of the V-Go's insulin delivery device is the cartridge made of COC, which is opted over competitive thermoplastics due to its purity, drug compatibility, biocompatibility, and dimensional stability. Additionally, COC can also be moulded with zero draft and offers good injection moulding characteristics, with dimensional stability and minimal shrinkage.
Unlike other engineering thermoplastics or glass, COC offers a non-ionic, minimally reactive surface. This non-polar substrate does not promote adsorption, denaturation, aggregation, or precipitation. Furthermore, the resin has low leachables and extractables, compared to glass and other medical grade polymers for drug delivery, and thus preserves long-term drug purity and enables better quality at high yields.
Concurrently with the above innovations, the medical devices industry continues to advance medical and healthcare equipment to ensure efficacy of treatment and delivery of medications; and medicalgrade plastics will be at the pinnacle of this evolution.
(PRA)
---
Subscribe to Get the Latest Updates from PRA Please click here
Copyright (c) 2018 www.plasticsandrubberasia.com. All rights reserved.