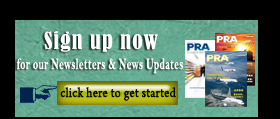 Expansions: Borealis to study feasibility of EVA plant in China; Cabot expands compounds business globally
Austrian polyolefins maker Borealis will study the feasibility to build an Ethylene Vinyl Acetate/advanced polymer asset for speciality applications in China. This potential investment would support Borealis long-term strategy to be a truly global petrochemicals company that continues to invest in major growth markets and is close to its global customers. The study will focus on the location of Dayabay, Huizhou, Guangdong - a key plastics processing market in China and one of the seven strategic national petrochemicals parks in China in terms of growth and development.
"There is a strong demand for High Pressure technology based advanced materials in China that is mainly driven by Solar, Wire & Cable and other speciality applications. In terms of distribution we can capitalize on the strong Borouge marketing and sales network," says William Yau, Borealis Senior Vice President Asia Growth.
Borealis says it has a well-established, ongoing cooperation and dialogue with various authorities and stakeholders in Dayabay to support its growth ambitions.
In other news, US-based compounder Cabot Corp says it has completed two expansion projects that will extend its global footprint in black masterbatch and compounds and increase manufacturing capacity to better serve global customers and grow in advanced polymeric materials.
Cabot recently completed the acquisition of Tech Blend, a North American producer of black masterbatches, which will now operate as Cabot Plastics Canada, a wholly-owned subsidiary of Cabot within its global Specialty Compounds business. In addition, Cabot has also commissioned a new production line at its manufacturing facility in Pepinster, Belgium.
Cabot's masterbatch and conductive compounds business now boasts a comprehensive range of black masterbatches from five manufacturing locations throughout Europe, Middle East, Asia and North America. After more than 50 years of producing masterbatches and conductive compounds, Cabot says it now has full service manufacturing and sales capabilities in the North American region to serve both global and regional customers.
As part of its global expansion, Cabot's Specialty Compounds business has installed a new line at its manufacturing facility in Pepinster, Belgium. This strategic investment will increase capacity and enhance production capabilities for plastic formulations, including conductive and engineering thermoplastics formulations. With this additional capacity, the Pepinster site is now the largest masterbatch and compounds manufacturing facility in Cabot's network. This continued growth aligns with the company's broader strategy to drive application innovation and develop around formulation solutions.
(PRA)
---
Subscribe to Get the Latest Updates from PRA Please click here
Copyright (c) 2018 www.plasticsandrubberasia.com. All rights reserved.