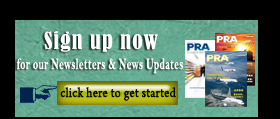 Expanded waste ban in China as it thumbs down more waste types
China has added in 32 more waste types from its original list of 24 types of waste import ban. According to the Ministry of Ecology and Environment (MEE), the ban extends from unsorted paper, certain recyclable materials and plastics to steel wastes, auto parts and scrapped ships, and will take effect in phases. The 16 types of solid waste, including used car parts and scrapped ships will be banned from import from end December this year; while the remaining 16 types, including stainless steel scraps are banned by 2019.
Major US recycling associations, including Solid Waste Association of North America (SWANA), the Institute of Scrap Recycling Industries (ISRI) and the National Waste & Recycling Association (NWRA) stated that this move will impact scrap imports of US to China as well as the global supply chain of scrap commodities. The latest ban will impact more than 676,000 metric tonnes valued at US$278 million of US scrap commodity exports to China in the first year; and another 85,000 metric tonnes valued more than US$117 million in the second year.
Previously, the US had already requested China to reverse this policy, when the latter announced on 1 January 2017 that it is closing its doors to foreign plastic trash. China, the world's largest importer of solid wastes and recyclable materials since the 80s has moved to halt its waste importation and to focus on addressing its own wastes issues.
(PRA)
---
Subscribe to Get the Latest Updates from PRA Please click here
Copyright (c) 2018 www.plasticsandrubberasia.com. All rights reserved.