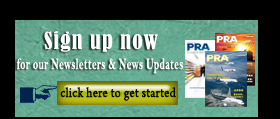 Emery Oleochemicals brings surface effects of plastics into focus
Also, download this story from the electronic issue here
Emery Oleochemicals is a leading global manufacturer of specialty chemicals and additives made from natural sources. The company's Green Polymer Additives business unit develops processing and performance additives, such as lubricants, special plasticisers and surface modifiers for plastics.
Once a plastic article has been extruded, injection moulded or calendered, most features of the article are determined by its surface. These properties include gloss, scratch-resistance, printability, antistatic properties, antifogging properties, or slip and antiblock effects.
How LOXIOL® antistatic agents prevent static charge
Nearly all plastics are insulating materials. Although this makes plastics an ideal material for electrical insulation of cables, for instance, the other side of the coin is that a static charge cannot be dissipated easily from a plastics part. Plastic surfaces with static charge can attract dust, which is a problem to several industries looking for dust-free surfaces such as for packaging. Another example for undesired static effect is related to flooring. A plastic material used in flooring can cause painful electric discharge when a person has walked across the floor and touches a metal object such as a door handle. In electronics, such a spontaneous static discharge can damage sensitive electronic parts. Furthermore, these discharges increase the risk of ignition in the presence of flammable substances, for example at a gas station, or the risk of dust explosions at an industrial site.
Emery Oleochemicals offers antistatic agents for various polymers under the brand name LOXIOL®. These antistatic agents are mainly made from renewable raw materials. They are available with food contact approval and are REACH compliant.
LOXIOL® antistatic agents can be added during the manufacturing process of the plastics part, lowering the surface and/or transition resistivity of the material, either with or without attracting humidity from the surrounding air. Therefore, static charge cannot be built up because it is dissipated instantaneously.
LOXIOL® antifogging agents for internal application in plastic films
Fogging is the undesired formation of small water droplets on the surface of films that are used
in applications such as food packaging and for greenhouses. In both applications, there can be a significant difference in temperature and relative air humidity between both sides of the film. This leads to condensation of water, which becomes visible as fogging.
Fogging becomes a problem because it reduces the transparency of the film. In the case of food packaging, the food is less visible and water droplets can damage sensitive goods. In greenhouses, plants might have less access to sunlight or water droplets could bundle light as a lens, which can cause damages to the plants.
LOXIOL® antifogging agents solve these issues by altering the surface energy of plastics and/or water. They inhibit the formation of water droplets to create a homogeneous, transparent water layer as shown in Figure 1.
LOXIOL® antifogging agents ensure excellent transparency of the final article. These agents are highly compatible in plastics formulations, have food contact approval and are free of animal-derived materials. An additional lubricating effect improves the thermoplastic processing.
Migration
Both antistatic and antifogging agents are added during polymer processing, so that they are initially located in the polymer bulk. To fulfill their function, they need to relocate to the polymer surface. This process is called migration.
The migration rate is influenced by several factors, such as polarity of the additive and the polymer substrate, the degree of crystallinity of the polymer, presence of other additives such as plasticisers, and the storage time as well as the conditions of the plastics article before it is used. To achieve the optimum surface concentration of antistatic and antifogging additives, expertise in tailoring polymer additives is required. Based on Emery Oleochemicals's extensive history of making high-performance LOXIOL® polymer additives for over 60 years, the company is well positioned to offer its technical expertise to formulators and companies in the plastics industry who are looking for more sustainable and effective products.
Natural-based Polymer Additives
In addition to antistatic and antifogging agents, Emery Oleochemicals's Green Polymer Additives business unit manufactures and offers a wide range of standardised products as well as customised solutions including lubricants, plasticisers, viscosity depressants, and release agents made from renewable resources. As a part of the polymer formulation, these additives enable or optimise the production process while also improving the properties of the final plastics part. Emery's LOXIOL®, EDENOL® and EMEROX® brands are well-known as high-quality and reliable products for the plastics industry.
Emery Oleochemicals Global Technical Development Centre (TDC) located in Loxstedt, Germany, which is supported by its regional Product & Application Development laboratories in North America and Asia, allows the company to engage in joint product development efforts with its customers on a global scale and offer exceptional technical support worldwide.
Emery Oleochemicals will be exhibiting at this year's Chinaplas, the 32nd international exhibition on plastics and rubber industries, being held at Shanghai, China from April 24-27th. Emery's Green Polymer Additives team invites you to visit their Booth Nr. 8.2J31. They also invite you to attend their technical presentation on antistatic and antifogging agents and discuss with Emery's technical experts your specific additive requirements.
Contact Emery Oleochemicals technical experts to select the best suited additive for your application at gp.asia@emeryoleo.com.
About Emery Oleochemicals Group
Emery Oleochemicals Group is a leading global producer of natural-based chemicals made predominantly from natural oils and fats. We offer an extensive product portfolio, including renewable solutions for the Agro Green, Bio-Lubricants, Eco- Friendly Polyols, Green Polymer Additives, Home & Personal Wellness and OleoBasics markets. With revenue of US$650 million (2017), the company is headquartered in Malaysia and has manufacturing plants and Technical Development Centres spanning three regions – North America, Europe and Asia Pacific. Emery Oleochemicals's global operations are supported by a diverse workforce and an extensive global distribution network covering over 50 countries worldwide. For more information, visit www.emeryoleo.com.
(PRA)
---
Subscribe to Get the Latest Updates from PRA Please click here
Copyright (c) 2018 www.plasticsandrubberasia.com. All rights reserved.