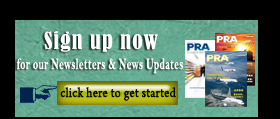 BPA: A problematic chemical at large
Also, download this story from the electronic issue here
Is it safe or unsafe? Industrial chemical Bisphenol A or BPA is the crux of a controversy, which may not be resolved anytime soon, says Angelica Buan in this report.
Poison does not always come in bottle labelled with skull and crossbones. Every day, practical things we use that are made of plastics may contain toxic chemicals such as Bisphenol A (BPA). BPA is a vital component to harden plastics, say, in polycarbonate (PC) used for clear plastic infant bottles, sippy cups, toys, and more. BPA can also be found in epoxy resin linings of food-grade cans; packaging, medical devices, thermal paper, sealants, sports equipment, and other consumer items.
But BPA poses a danger, according to some studies identifying the health risks caused by the chemical leaching from the plastic (when heated, in the case of baby products).
While it was invented in 1891, BPA's toxicity was only established about 40 years later when it was discovered to be an artificial oestrogen. Yet, in the 1940s and 1950s, the chemicals industry synthesised BPA for use in plastics.
Since then, the debate on safety of BPA has made the rounds, many times tempered but never completely dying down even though regulatory agencies like the US Environmental Protection Agency (EPA) and the Food and Drug Administration (FDA) presumed it safe until adequate findings on the dangers of BPA to humans have been established.
Controversy continues on gender-bender plastic
Considered an endocr ine disruptor as it mimics oestrogen, BPA has earned a new moniker: the genderbender plastic chemical.
In a latest strife, BPA has been linked to cancer and infertility risks in teenagers, in tests to determine effects of exposure to food contact materials containing BPA.
Based on recent study findings by the UK's University of Exeter researchers, BPA was found in more than 80% of specimens collected from 94 teenagers aged from 17-19. They were believed to be exposed to the chemical from their diets and use of products containing BPA.
Meanwhile, a host of other debilitating conditions are ascribed to BPA exposure ranging from obesity and diabetes to cancers and heart diseases.
More studies are taking place to either prove or debunk the association. Among the latest undertaking is that by a team of researchers at the University of Cincinnati (UC) College of Medicine that has investigated the potential cardiac toxicity of BPA and its widely used, allegedly safer substitute, Bisphenol S (BPS) in PCs used for consumer products and how the chemical may impact human heart health. The study will be carried out on combined human cohort and large annual model.
BPA toxicity findings are viewed as more horrific considering that it is being used in items for children. In 2017, findings from a five-month study conducted by Colorado-headquartered Clean Label Project on more than 500 baby food products across 60 brands sold in the US indicated traces of contaminants including BPA as well as arsenic, pesticide and other toxins. It claimed that 60% of supposedly BPA-free formulas were found positive for BPAs.
The report, meanwhile, has both set off the alarm and been criticised by some consumers and some experts as inaccurate.
With this regard, regulation to totally ban the use of BPA in baby products has been effected in some countries. While in other areas, where BPA's safety has not been disputed, the so-called poison chemical continues to lurk cupboards, food shelves, and living quarters.
Rise of BPA-free packaging
The future of BPA in end-use markets, particularly in the food and beverage sectors, has been rattled as more studies are quizzing the chemical's safety factor. Governments and industries are pressed to urgently address this issue. Thus, manufacturers are attempting to provide BPA-free solutions, either by ditching BPAcontaining plastics or resorting to using other chemical compounds in place of BPA.
Amcor Rigid Plastics's PET packaging offers a BPA-free wine bottle solution for Naked Winery's Outdoor Vino brand. The shatterproof and portable 750 ml PET bottle is compatible with twistoff aluminium closures. It also boasts an easy, screw-cap while the BPA-free plastic packaging is reusable as it is durable, portable, and only one-sixth the weight of a traditional glass wine bottle, says Amcor.
Beverage manufacturer PepsiCo, which is also a pioneer of biobased softdrink bottles, has come up wi th a BPA-free 100% post-consumer recycled (PCR)-material drink pod for its Drinkfinity brand. Drinkfinity is a personalised beverage concept that combines dry and liquid ingredients in pods that are mixed in a reusable bottle to create beverage blends in a variety of flavours. The bottle uses approximately 65% less plastic than a regular 20-oz ready-to-drink beverage bottle sold in the US.
Coca-Cola, another soft drink giant, which also forayed into plant-based bottles, confirms that BPA is found in the linings of its aluminium cans but not in the PET bottled water and soft drink containers.
Packaging inks come BPA-free
A totally BPA-free packaging is ensured by US-based ink producer Sun Chemical, a subsidiary of Netherlands-based Sun Chemical Group Coöperatief. It has launched SunCure Accuflex UV flexo ink system for primary and secondary food packaging that is not manufactured with BPA-based materials and meets low migration specifications.
Compliant with the strictest global standards in the marketplace, including Nestlé food packaging requirements and Swiss Ordinance chemical composition requirements, the inks are said to meet the latest photoinitiator safe packaging guidelines and provide low odour and low residual extractables characteristics, while maintaining performance.
The ink system specifically addresses concerns of brand owners over strict labelling laws like California's Proposition 65, which require businesses to provide warnings on their packaging for products that could expose consumers to BPA, the company explained.
Designed for both folding carton and flexible film packaging applications where high press performance, colour vibrancy and regulatory compliance are critical, the flexo inks offer good adhesion to a variety of film substrates, provide flexo viscosity stability under high shear conditions, and exhibit UV cure response.
Substance that is hard to pin down
Despite the infamy BPA has been receiving, it has not been declared totally unsafe and therefore it remains in use.
One main reason is that findings are inconclusive and studies bear conflicting results. Even the FDA, a major benchmark for food and product safety, has never said that BPA is not safe. Currently, FDA's stand is that "BPA is safe at the current levels occurring in foods".
Even US beverage giant Coca-Cola says "the scientific consensus among regulatory public health agencies in Europe, Australia, Canada, Japan, New Zealand and the US is that current levels of exposure to BPA through food and drink packaging do not pose a health risk to the general population, including children."
Coca-Cola, however, affirmed that while there may be traces of BPA in the drink cans in the market, the "clear scientific consensus is that there is no risk to the public from the miniscule amounts of BPA found in Coca-Cola or other beverage cans."
This notion is even more reinforced by the recently-released draft report findings from the multi-million dollar CLARITYCore study conducted by the FDA. It said that the results of the five-year study have demonstrated that BPA is safe at the very low levels to which people are typically exposed.
Steven G. Hentges of the Polycarbonate/BPA Global Group of the American Chemistry Council (ACC) commented: "This study is the largest study ever conducted on BPA, and the results indicate that BPA has very little potential to cause health effects even when people are exposed to it throughout their lives."
Outside of the study, nonetheless, the agency has been clear that BPA-based materials are prohibited in baby plastic bottles and sippy cups.
Market relentless to safety calls
Nonetheless, the global BPA market continues to grow with no indication that the controversy will wrinkle it.
A report by Global Industry Analysts (GIA) shows that there is increasing consumption of BPA, specifically developing countries driving the global market growth that is forecast to reach 7.3 million tonnes by 2020. The demand patterns in the PC resins end-use market that is also contributing to this growth, GIA stated.
It explained that the market's response is borne out of the regulatory authorities' delaying the total ban on BPA in food and beverage applications worldwide, to enable packaging materials manufacturers to come up with alternatives solutions and gradually phase out BPA usage within a feasible time frame.
Yet again, chemicals used to produce BPA-free products have also been quizzed of safety, such as the fluorene-9-bisphenol (BHPF).
The new study done by Peking University researchers found that BHPF, similar to BPA, is antioestrogenic.
Citing the study (using mice) , the researchers showed BHPF is released from commercial BPA-free plastic bottles into drinking water and has antioestrogenic effects, and may cause adverse pregnancy outcomes in the subjects.
They also detected BHPF in the plasma of 7/100 individuals, who regularly drink water from plastic bottles. They suggest for further testing for antioestrogenic activity and study on the toxicological effects of BPA substitutes, such as BHPF on human health.
Along other existing study findings, there is no solid proof to compel authorities from banning BPA. Moreover, amid the scant evidences that will establish dangers of using BPA-free compound substitutes, some exper t s sugges t that proper labelling of products, whether they contain BPA or BPA-alternative compounds, be a practical solution for now, because at the end of the day, it is the informed consumer 's choice that will call the shots on BPA.
(PRA)
---
Subscribe to Get the Latest Updates from PRA Please click here
Copyright (c) 2018 www.plasticsandrubberasia.com. All rights reserved.