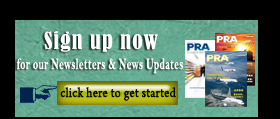 Film Technology
Also, download this story from the electronic issue here
W&H's latest technology at Chinaplas 2018
At Chinaplas, German machine manufacturer Windmöller & Hölscher (W&H) will be presenting a special highlight, Turboclean, for the automatic material changeover on its Varex II blown film lines, which will be demonstrated using, by way of example, a five-layer POD blown film for lamination and collation shrink film.
Furthermore, with the production of breathable diaper film on the rise, W&H's three-layer system Varex II with Inline-MDO stretching unit, offers a machine configuration for the production of a particularly thin breathable diaper back sheet film of only 12 g/m² - a product that is predominantly produced in cast film extrusion and with a higher basis weight. However, the focus will also be on the manufacture of surface protection films, FFS films, barrier films with up to 11 layers and nanolayer stretch films with up to 55 layers, as they can be produced on the Filmex cast film extrusion line.
The Aquarex upside-down line for the production of films for infusion bags should also attract considerable interest.
Other products are flexographic and gravure printing presses with a special focus on VOC reduction (reduction of volatile organic compounds) and the fastest changeover times, as well as in the area of industrial sacks made from paper, plastic and woven plastic materials. An example here is the new AD proFilm MP film valve sack, which is characterised by a particularly high level of moisture protection.
Alongside the paper bag machine range of the W&H subsidiary Garant, W&H will present the bag machine range of the German company B&B Verpackungstechnik, for the manufacture of reclosable side-gusseted bags as well as stand-up pouches with inline spout insertion and optional leak detection.
Amut's latest CPP line
Italian machinery maker Amut has introduced one of its first cast film lines from the ACP series for the production of CPP film. The 2,100 mm-width line has been specifically designed for the production of film with embossed surfaces for stationery applications, such as folders for documents.
The chill roll group consists of main and secondary chill roll. In order to be able to produce both types of CPP film surfaces, the line is equipped with two different chill rolls. The roll changeover system enables the exchange of the main chill roll from one to another type in a short time, says Amut.
It also has a four-layer multi manifold die with a depression air blade installed behind the extrusion die to change the position of the die towards chill roll as well as the film chill roll angle and to eliminate completely the orange-peel defect. The independent rotary arm type winder is equipped with an in-line cutting system for the production of finished rolls without any reduction of maximum winding diameter even when running multiple rolls in winding and with a minimum tail.
US firms to present new technology at NPE
Auto profile and related cooling systems for blown film lines supplier Addex Inc. will showcase its latest Intensive Cooling technology at the upcoming NPE 2018 show in May. The company will launch its "Height-Adjustable" intensive cooling twin-stack system, designed to optimise performance for both high and low-melt processes.
Addex offers an enclosed, two-level, stacked, Intensive Cooling system featuring a lower Intensive Cooling element that mounts flat to the die and a second, height-adjustable Intensive Cooling element just below the air ring, which is adaptable to changes in materials and supports fast changeovers.
The fully-enclosed Intensive Cooling Twin-Stack elements can be separated over a range of 1-in to 16-in, allowing the operator to change the height between the cooling elements to control the amount of cooling for super low-melt materials, which need a short distance between the elements, or for high-melt strength operation, that require further distances.
The original fixed-height Twin-Stack system is proven in the field to increase output by 15% to 20% for very low-melt strength materials, and up to 40% or even 50% for high-melt strength materials. The Height- Adjustable version of the Twin-Stack is expected to produce even greater increases. The system operates over a wide range of configurations and materials, while also enhancing bubble stability.
These retrofits are aimed at blown film lines that have been designed for higher outputs and have sufficient extruder and blower capacity to handle the output gains of Intensive Cooling Twin-Stack.
Addex says with the addition of its automatic external gauge control (EGC), customers are generating high-quality film at higher output rates.
Another US firm, Processing Technologies International (PTi), a
manufacturer of sheet extrusion machinery, says it has significantly reduced the footprint of its Super-G HighSPEED Extruders, resulting in the highest extrusion output/sq ft in the industry.
The higher output is made possible by the introduction of a tuck under motor, which creates a smaller footprint for both Super-G HighSPEED models that are used for the processing of PP and HIPS for the packaging market.
In 2017, PTi entered the high-speed extruder segment with the launch Shanghai of its high-speed extruder, said to deliver improved melt quality as a result of the Super-G Lobe screw technology and offered integrated configurable roll stand configurations.
The high-speed extruders also boast an oversized feed section, which promotes higher regrind feed rates (up to +70%) along with a streamlined feed hopper with support, delivery chute, and tramp metal protection. Other key features include feed screw removal out-the-back of the unit, an easy-cleanout vent chamber, and linear bearing barrel glide support (patent pending). Special air-cooled heater and blower assemblies limit the exterior heater temperature for safety and efficiency purposes (40°C versus competitive models that can be as high as 260°C).
(PRA)
---
Subscribe to Get the Latest Updates from PRA Please click here
Copyright (c) 2018 www.plasticsandrubberasia.com. All rights reserved.