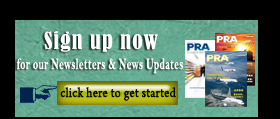 Country Focus: No setback is inimical for China
Also, download this story from the electronic issue here
China faces challenges like the economic slowdown, tariff challenges, and its own internal obstacles with strategies that are as aggressive as their results, but as the second largest economy in the world, the country still has its attraction for manufacturers and machine makers that will be displaying at the Chinaplas 2018 show, to be held in Shanghai from 24-27 April.
High labour costs a factor
China has been the world's biggest factory, until its manufacturing appeal started losing its shine amid increasing costs of operations and labour.
According to Hong Kong-based China Labour Bulletin, pay rates in key cities have doubled. These include Beijing: a key site for some of the major industries such as pharmaceuticals, electronics, and information technology; Shanghai: a major economic, trade, and shipping centre; and Shenzhen, an important site for big-ticket industries like aerospace, automotive, and alternative energy. In Shanghai, for example, the highest pay rate is estimated at US$3.6/month (2017); the rate is lower in smaller provinces.
The country's Made in China 2025 initiative, launched in 2015, is expected to extol China further up the rank of world's largest manufacturing habitats. But which other country will it still be competing with except the US?
Impending duty on Chinese goods by the US
China's GDP as of 2016 was placed at US$11.2 trillion, following the US's GDP of US$18.6 trillion. And now that the US is poised to exact higher tariffs on certain Chinese imports, will the country's important sectors miss their targets?
Following a probe on violations under Section 301 of the Trade Act of 1974, US President Donald Trump announced recently that a 25% duty will be levied on identified Chinese products including those in the aaerospace, information and communication technology and machinery, which will affect an estimated US$60 billion worth of goods. Addressing the alleged China unfair trade practices, the US is also watchful over "China's discriminatory technology licensing practices".
A trade war a-brewing? Not quite as the US's move, according to the US Trade Representative (USTR) is based on the country's commitment to "rebalancing the US-China trade relationship to achieve more fair and reciprocal trade."
However, the US government still has not formulated a list yet so Chinese manufacturers and plastics processors may have to wait a while to find out how it might affect them.
Meanwhile, China is responding with increasing levies on US$3 billion value of goods, alongside a tentative list released by the Ministry of Commerce of 128 products across 7 categories, including certain agricultural products, modified ethanol, seamless steel pipes, recycled aluminium, and more.
Tapping its own strengths
The ongoing trade tussle may cause ripples in the Chinese economy, which has been cooling for over a year now, and hovers at a growth rate of 6.5%, the government's growth target in 2018.
The US is China's largest trade partner. Citing January 2018 data from US Census Bureau, the value of US exports to China was valued at over US$9.8 billion, whereas imports from China was at US$45.7 billion.
However, China on its own has long adopted initiatives to revitalise its home grown manufacturing capabilities. Its target of moving up the global value chain, to squash once and for all the "producer of run-of-the mill products" tag, has borne a most ambitious programme: Made In China 2025, which may also be the country's ace on the sleeves in the event the so-called trade war escalates.
Technology-driven industries hike demand for plastics/rubber
The Made in China 2025 roadmap is the country's version of the European instigated Industry 4.0 or smart manufacturing initiative. Under this roadmap, developments will be laid across smart technologies as well as for green innovations to "upgrade China from a manufacturer of quantity to one of quality," as Chinese Premier Li Keqiang has put it.
The initiative is expected to make China a technology superpower and leading smart manufacturing territory in the Asian region and the world.
The industrial advancement, which, according to the 2016 Merics (Mercator Institute for China Studies) report, will increase demand for smart manufacturing products such as industrial robots, smart sensors, wireless sensor networks and RFID ( radio frequency identification) chips.
Taking this cue, Germany-headquartered Kraiburg TPE will be showcasing the latest innovative TPEs, with successful design and functional applications specifically targeted to the automotive, consumer and consumer electronics, and packaging sectors, at Chinaplas 2018.
(AD/EPDM/UV) series offers high UV and weather resistance, optimal adhesion to EPDM, short cooling times, low coefficient of friction, heat resistance up to 90°C, easy flowing and processing. It is ideal for automotive exterior applications such as window trims and sealing profiles with molded TPE corner joints/molding, door sills, glass run channels, window encapsulations, and end elements.
For consumer, consumer electronics and packaging applications, the (VS/AD/HM) series offers silky, satin-smooth surfaces with excellent scratch and abrasion resistance, superb processing properties with strong resistance against chemicals tested and used in the consumer electronics industry. Ideal applications include wearable accessories, game console controllers, remote controls, protective covers for mobile devices, and cosmetics packaging. Meanwhile, the company is proud to announce that its specific TPE compounds have met and satisfied the high GuoBiao (GB) standards in China.
In related news, Total Corbion PLA will be exhibiting a number of partner applications based on its biobased Luminy PLA (polylactic acid) resins, which includes both high heat and standard PLA grades and is used in a wide range of markets from packaging to durable consumer goods and electronics. Furthermore,
Furthermore, to cater to the needs of the packaging sector in China, Germany-based Kiefel will showcase its Thermorunner KTR 6.1 Speed thermoformer at Chinaplas. The KTR 6.1 Speed is said to set new standards with more power, more
forming area and more speed. The machine is used for the manufacture of cups and similar products made of rPET, PP, PS, PLA, PE and others, inclusive foamed plastics.
Also to cater to packaging needs will be manufacturer of extrusion blow moulding machines Kautex that will present its compact KCC10 MK3, which will be used to demonstrate the production of three-layer 1,000 ml bottles with a foamed middle layer, applying Trexel's MuCell system.
American injection blow moulding machine (IBM) maker Jomar Corp. will launch its TechnoDrive 65, a
high-speed, high-production version of Jomar's Model 65, which is the company's most popular machine size in India and other Asian markets. The TechnoDrive 65 has a dry cycle time of 1.8 seconds, a full second faster than the standard hydraulic machine, which is said to be among the fastest IBM machines in comparable sizes. This high-yield machine further widens the gap and increases Jomar's lead for delivering the highest output per square foot among injection blow moulding machines, the company said.
Green car uptake revs up
China's 2025 roadmap features ten priority sectors and that includes the automotive sector and the New Energy Vehicles (NEV) sector.
China is cruising along the path of hybrid and connected mobility. It is targeting sales volume of 1 million units of locally produced pure electric and plug-in hybrid cars by 2020; and 3 million by 2025, citing data from China State Council. The push in sales is not merely a numbers-speak. The industry has forayed in producing energy saving and fuel cell cars, targeting increased fuel efficiency from 7.3 l/100 km in 2013 to 5 l to 4 l per 100 km by 2020 and 2025, respectively. Connected cars are expected to lower traffic mishaps by 30% and road fatalities by 10%, upon increased adoption by 2025. Self-driving cars, meanwhile, are high up on China's agenda, to reduce emissions by more than 20% and save energy consumption by 10% over the same period.
In this aspect, Swiss speciality chemicals maker Clariant will step up a gear for Chinaplas with an Augmented Reality electric car, focusing on solutions to the particular performance and safety challenges of Electro-mobility. Passengers and hotspot users will explore how its additives, masterbatches and pigments contribute sustainably to improving the functionality, safety and aesthetics of a multitude of plastics, coatings and textile applications.
On the road to lower energy use and tariffs
Energy consumption and reduced carbon emissions, being an important theme for China's industrial transformation, is highlighted in its promotion of the NEVs, which refer to pure battery electric vehicles (BEV), plug-in electric vehicles (PHEV) and fuel cell vehicles (FCEVs).The NEV ruling, as summed up by the Council on Clean Transportation, "promotes new energy vehicles and provides additional compliance flexibility to the existing fuel consumption regulation." The NEV mandate applies only to passenger cars and will formally take effect 1 April, it said.
Automotive makers are required to meet quotas or buy "credits" from NEV makers if they fall short of quota. The policy, finalised in 2017 will take effect in 2019.
As far as the US is concerned, China's NEV sector is also in its target list for tariffs. China imposes 25% duties on car imports while the US only levied 2.5% tariff on cars shipped from China. The US argues that correcting the levies will ensure a level playing field for its own manufacturing sector. Nevertheless, the restrictions are not like to dim China's torch for becoming the world's new automotive hub and leading NEV market.
Although China and the US are both hailed as global EV giants, they are not on the same footing as far as markets share is concerned. For one, China is already positioned to clinch a larger share of the global NEV markets. According to a report by the Bank of America Merrill Lynch, China is expected to represent half of the global pure EV sales by 2030. This is because the local car makers are incentivised by subsidies to meet NEV output and sales targets.
The duties tiff between the two economic powerhouses may just be the tip of the iceberg for the rest of the economies around the world as experts caution against. But China's strength rests on its ambitious strategies that keep its economic stature in firm ground.
(PRA)
---
Subscribe to Get the Latest Updates from PRA Please click here
Copyright (c) 2018 www.plasticsandrubberasia.com. All rights reserved.