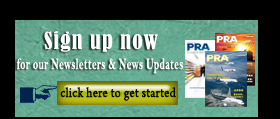 Chinaplas 2018: Plastics, a top material for modern energy efficient buildings
Building material, chemical and new energy industries are experiencing a push to transform and upgrade, as the Chinese government promotes eco-friendly buildings. At the same time, building plastics have become a key material in modern building construction, and are enjoying increasingly widespread applications for being light weight; having strong plasticity and high cost-performance ratios. This demand is evidenced in more than 10 million tonnes of plastics being consumed globally in building industries every year. In particular, non-toxic, harmless, and pollution-free green plastic building materials have become highly sought for. Release of pollutants, energy consumption of materials, designed heat loss of buildings, recycling of materials, impact on water and air qualities, etc. all are needed to be taken into account when green plastic building materials are produced, thus driving continuous innovation in materials, production technologies and processes.
The phenomenal use of building plastics for energy-efficient buildings will be accentuated at the upcoming Chinaplas 2018 to take place at NECC, Shanghai on 24 - 27 April 2018. The event's theme, "Innovation is Key to the Future" is architected around to provide practical, energy-efficient, eco-friendly, intelligent and innovative solutions to support the transformation of the building industry into one which is green and eco-friendly.
Challenges facing the industry
Despite the recent ups and downs of the real estate and building industries, new, burgeoning demands have been triggered by consumers' unrelenting pursuit of comfort, aesthetic appeal, safety, and durability. However, the weatherability of plastic building materials has been an issue for quite some time. Exposure to the external environment leads to degradation of many building materials and unless handled properly, great economic losses can be induced. Building materials need to withstand the challenge of outdoor weathering for a long period of time in order to have longer lifetimes.
Acrylonitrile Styrene Acrylate (ASA) - a copolymer of SAN and acrylic rubber to have its global launch by LG Chem at CHINAPLAS 2018, is a highly functional plastic with excellent weatherability that retains most of the advantages of ABS. Thanks to its excellent retention of physical properties and appearances after extended periods of outdoor exposure, it is used as a material for automobile exterior, construction and furniture finishing sheet, etc.
Nanjing PMT Pigment Tech Co, Ltd is a manufacturer of complex inorganic colourpigments(CICP) which are used in high-grade coating, plastics and building materials. PMT's CICP have excellent chemical resistance, outdoor durability, heat stability and light resistance properties. They are environmentally friendly, non-toxic, and possess high infrared reflectivity. Applications include RPVC, polyolefins, engineering resins, paints and coatings including general industrial, coil and extrusion coatings, etc.
To use plastic building materials, we need to consider not only the environmental impact caused by the choice of materials but also the choice of processing equipment to ensure the stability of the materials during production. Hangzhou Polytech Plastic Machinery Co, Ltd will display a plastic glazed tile extrusion line, which consists of extruder, T-die and shaping downstream units, and can continuous extruding single layer PVC/PMMA and PVC/ASA composite multi-layer glazed tiles. Compared to ordinary plastic tiles, glazed tiles have much better appearances, better qualities, stronger durabilities and more special features, such as flame-proof, anti-corrosion, anti-freezing, good weather resistance, and colour retention, etc. Glazed tiles are widely used in garden-style factories, tourist scenic spots, pavilions, hotels, family buildings, etc.
There are some problems related to plastic building materials need to be dealt with during molding process. For example, plastics tend to get oxidized during processing and after being used for some time. Oxidized plastics are brittle and lack their original strength. As a result, anti-oxidation should be given a proper role in the formula.
The Songnox 1330, to be displayed by Songwon China Limited, is a low volatility phenolic antioxidant with low polarity. Thanks to its extraction resistance in potable and hot water applications and its excellent line speed for BOPP film or PP raffia production. The Songnox 1330 is very suitable for applications in HDPE potable water, hot water pipes (PE and rPP), BOPP film production and PP raffia production.
Building materials are moving towards high efficiency and eco-friendliness
Plastic building materials are gradually gaining popularity among consumers, which will lead to substantial increase in the demand for various plastic pipes, doors and windows, polymer waterproof materials, decoration materials, insulation materials and other construction plastic products. However, most of the new building materials products are still lacking high-tech, safety and eco-friendly elements, meaning that there is a lot of room for development towards the high-end, particularly in the plastic pipes and doors/windows industry. In other words, enterprises must pay close attention to technology advances, production efficiency, safety and eco-friendliness related to their products in order to increase their edge in the market.
The PP-R32SG dual strand high speed, G type pipe extrusion plant by Ningbo Fangli Technology Co., Ltd. has a full line equipped with "Graewe Fangli" brand configuration that guarantees speedy, stable extrusion. The high efficient single screw extruder ensures high output and quality of PP-R pipes. The combination of a low-pressure dual strand pipe head, a water-ring, and a disc combination calibrator provides high production speed capability. Power consumption is 30% less than traditional single pipeline.
Beijing Rich Originality Packing Machinery Co, Ltdhas developed an automatic straight pipe packaging production line with counting, feeding, shaping, packing, packaging, sealing, weighing, palletizing, etc. all being automated.
Guangdong Liansu Machinery Manufacturing Co, Ltd will present PVC high-efficient parallel twin-screw extrusion line at Chinaplas 2018. It is equipped with an ultra-efficient parallel twin screw extruder and can save more than 20% energy compared with the traditional conical twin screw extruding production line due to its unique ultra-efficient motor and screw mechanism. It is also equipped with fully-automatic powder feeding and pipe packaging devices, realizing the complete automation of the production of PVC pipe from upstream to downstream in the entire process.
One of the basic characteristics of green building materials is their recyclability, which eliminates pollution to the environment caused by wastes. Recycling is generally carried out through directreuse or modification of material. It is anticipated that modification will gradually take over and become the dominant recycling method.
Zhangjiagang Xinbei Machinery Co, Ltd will introduce plastic board shredder, specially designed for plastic boards, with a maximum shredding length of 2 m. A range of models is available, and the one on show this time is an 800mm model, meaning that the shredding width of boards is 800mm. The machine is also suitable for shredding all kinds of other plastic wastes, like pipes, lumps, barrels, films, jumbo bags, etc.
A comprehensive platform for technology interflow
As one of the few platforms that cover all the processes of the plastics and rubber production chain and downstream industries, Chinaplas 2018 includes everything from raw materials to technology and even to services. Over 1,200 materials suppliers and more than 4,200 machines suppliers will be congregated, with more than 900 internationally renowned companies exhibiting solutions for the building industry. They include plastic raw materials and equipment suppliers like KraussMaffei, Battenfeld-Cincinnati, Brückner, Jiangsu Cenmen Equipment, Haitian, Arburg, Engel, Jwell, Zerma Machinery, Fangli, Guangdong Liansu, BASF, Dow, Lubrizol, DuPont, Borouge, Sabic, SCG, LG Chem, Toray, Jiangxi East Huge Dragon, Akzo Nobel, Americhem, BYK, and more. Chinaplas 2018 will be replete with the essentials for the plastic building industry to transform and go green - advanced plastic materials, additives, equipment and processing technologies, such as antioxidants, ASA powder, waste plastic shredders, wood-plastic profile production lines, multi-layer co-extrusion technology, automatic packaging equipment, plastic glazed tile extrusion lines, window profile technology molds, etc.
Every year, the show is visited by well-known enterprises and associations from the plastic building materials industry covering plastics profile, plate, androlls enterprises include: Weixing NBM, Zhongcai Profile, China Lesso, Henan Swan Profile, Xi'an Gaoke, Shanghai White Butterfly Pipe, Xiamen Runner, Wuhan Kingbull, Oriental Yuhong, Fujian Mingguan Plates, Rifeng, Xinjiang Blue Ridge Tunhe Profiles , CWPCU, China Construction Metal Structure Association PVC Doors and Windows Committee, etc.
For more information about CHINAPLAS 2018, please visit www.ChinaplasOnline.com.
(Press Release)
---
Subscribe to Get the Latest Updates from PRA Please click here
Copyright (c) 2018 www.plasticsandrubberasia.com. All rights reserved.