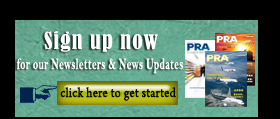 Porex expands Asian Pacific presence; sets up manufacturing plant in Malaysia
Porex Corporation recently unveiled its newest manufacturing plant, located in Shah Alam, Malaysia. The new plant is intended to better serve Porex's customers and up its competition in Asia Pacific.
Porex is the leading global innovator of engineering solutions for the filtering, venting, wicking, diffusing, absorbing and applying of gases and liquids across a wide spectrum of applications.
The new plant is able to cater to at least double the company's current productivity within the span of three to four years. It also sees a 40% increase in operational floor space.
The new plant implements strict safety features. For example, Porex ensures that the chemical room is not susceptible to lightning and wiring errors. Air is sucked out to maintain humidity and temperature of the room.
"Porex is always thrilled to be able to work with customers to unearth inventive solutions based on our core values of innovation and expertise. This expansion enables Porex to work closely and collaboratively with customers in Asia Pacific, helping them to overcome product development challenges to create exciting and novel products," Jon Peacock, CEO of Porex and president of Life Sciences, Filtration Group, said at the plant's ribbon-cutting ceremony.
"We have seen huge growth and successes from the Asia sales team over the last few years," Nils Gustavsson, senior vice president and general manager of Porexsaid."This expansion and creation of a customer center further strengthens our significant investment to support our customers and grow Porex's business in Asia," he added.
Bill Foughty, senior vice president global operations, said: "We are currently focused on areas such as venting technologies for electronics, porous nibs for writing instruments and cosmetics applicators, and filtration solutions for biomedical and water treatment applications. However, given Asia's diverse and vibrant markets, we are constantly on the lookout for new applications that would benefit from our expertise."
The new plant complements Porex's another Asian Pacific plant, located in China.
Porex's products cut across various industries, among them: life sciences, electronics, energy, clinical sciences, medical devices, writing devices and automation.
(PRA)
---
Subscribe to Get the Latest Updates from PRA Please click here
Copyright (c) 2018 www.plasticsandrubberasia.com. All rights reserved.