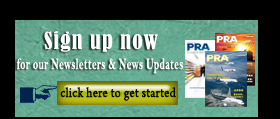 M&As: Hexcel/Arkema team up for composites for aerospace; Transcontinental buys Coveris America for US$1.32 bn
Hexcel and Arkema have signed a strategic alliance to develop thermoplastic composite solutions for the aerospace sector combining the expertise of Hexcel in carbon fibre and that of Arkema in PEKK.
The partnership aims to develop carbon fibre-reinforced thermoplastic tapes to produce lightweight parts for future generations of aircraft. In addition to lightweighting, these new composites will provide lower cost and faster production speeds for customers in the aerospace and the space and defense sectors.
As part of this partnership, a joint research and development laboratory, located in France, will be established.
"I am delighted to announce this partnership with Hexcel, a leading advanced composites supplier to the aerospace industry. This association fits in clearly with our strategy to develop advanced thermoplastic composite solutions from our PEKK resins, and takes effect a few months before the commissioning of our new PEKK plant in the US in Mobile (Alabama) scheduled for the end of 2018," stated Thierry Le Hénaff, Arkema Chairman/CEO.
Nick Stanage, Hexcel Chairman/CEO, said "We're excited to join this collaboration with Arkema to continue exploring and defining the future of carbon fibre-reinforced thermoplastics in the aerospace industry. With this opportunity and our recent acquisition of the aerospace and defence business of Oxford Performance Materials (OPM), Hexcel is quickly becoming an industry leader in advanced composite thermoplastic technologies."
Canada's Transcontinental Inc is to buy the US packaging business of Coveris Holdings for US$1.32 billion, in its bid to move into flexible packaging.
The plastics and packaging industry has been consolidating rapidly to cash in on the rising demand from ecommerce businesses, food and meat producers and automotive sector.
The deal complements and bolsters Transcontinental's product offerings particularly in dairy, pet food and consumer products and adds agriculture, beverage and protein, said Francois Olivier, CEO of Transcontinental.
Transcontinental has been adding on to its packaging assets while selling off newspapers amid a slowdown in the newsprint industry.
In March, the company bought Chicago-based confectionary packager Multifilm Packaging Corp and in October it took over Les Industries Flexipak Inc in Quebec to expand its reach in eastern Canada.
Coveris Americas is one of the top ten converters of flexible packaging in North America . Headquartered in Chicago, Coveris Americas manufactures flexible plastic , paper products and labels. Coveris Americas operates 21 production facilities in the Americas, UK and Australia, New Zealand and China. It has over 3,100 employees with sales of US$966 million.
Coveris, which would be left with 44 facilities in 14 countries after the sale, is planning to use the proceeds from the sale to pay off debt.
Transcontinental employs more than 1,000 people at seven packaging facilities and its packaging business generated 15% of its total revenue of C$2.01 billion in fiscal 2017.
(PRA)
---
Subscribe to Get the Latest Updates from PRA Please click here
Copyright (c) 2018 www.plasticsandrubberasia.com. All rights reserved.