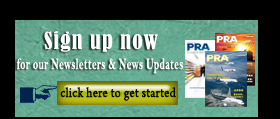 M&As: United Caps acquires Embalatap; BHS-Sonthofen buys all the shares of Ava to gain presence in mixing technology
Luxembourg-headquartered manufacturer of caps and closures United Caps has acquired the Spanish closure manufacturer Embalatap. The acquisition acts to extend the United Caps's product portfolio, especially as it relates to closures for edible oils typically used in the Southern European market. Embalatap, based in Sopelana, Spain, was founded in 1973. With a turnover of EUR5.6 million and 30 employees, Embalatap primarily specialises in caps and closures for edible oils and vinegar for the Spanish market. The company produces in excess of a half billion caps and closures annually. Embalatap offers a complementary product line that will now be marketed under the United Caps brand, such as its mono piece and hinge models for PET 29/21 neck finish as well as regional specialities like the 32 mm and 42 mm closures for edible oils.
Caps and closures for the food and drink industry are the core business of the family-owned company United Caps. The company says it has experienced growth in the high single digits since its 2015 rebranding, with a significant percentage of production being bespoke products that are uniquely designed to meet customer needs for exceptional appearance and ease of use both in the filling line and for the consumer. It has manufacturing facilities in Belgium, France, Germany, Hungary, Ireland, Luxembourg and Spain. Employing more than 500 people, United Caps's turnover amounted to EUR137 million (as at end 2017).
In other news, German machinery/plant engineering supplier BHS-Sonthofen has acquired all shares in Ava, which is based in Herrsching in the Greater Munich Area. As the product portfolios of the two companies complement each another perfectly, this move strengthens BHS-Sonthofen's market position in the field of mixing technology. It furthermore supplements the company's competence in the field of solid-liquid separation with Ava's drying technology.
The owners of Ava decided to sell the family business as they wish to retire yet lack a successor. The parties agreed to keep the purchase price confidential. The Herrsching site will be retained, together with all Ava employees. Both companies will continue to operate in the marketplace under their own name.
Ava's product range includes horizontal and vertical mixers and dryers. In addition to mixing and drying, the solutions also cover processes including granulation, sterilisation and reaction. Products made by Ava are utilised in a broad range of applications and across many industries (chemical, pharmaceutical, power plant technology, environmental technology, metallurgy, building materials, food & feed, cellulose).
The acquisition of Ava significantly enhances family-owned BHS-Sonthofen's service portfolio and line capabilities, allowing the company to cover additional upstream and downstream process steps. This will also greatly increase the number of system solutions BHS-Sonthofen can offer its customers. By integrating the services of Ava and BHS, the company says will also increase its presence in various markets in the future.
BHS-Sonthofen offers technical solutions for mechanical process technology, concentrating primarily on mixing, crushing, recycling and filtration. It has a global presence with more than 350 employees and several subsidiaries.
(PRA)
---
Subscribe to Get the Latest Updates from PRA Please click here
Copyright (c) 2018 www.plasticsandrubberasia.com. All rights reserved.