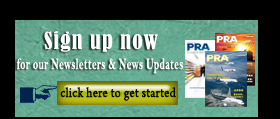 India's plastics show promotes technology for the country
Also, download this story from the electronic issue here
With 1,800 exhibitors from 44 countries, the tenth Plastindia 2018 show, held at Gandhinagar in Gujarat, closed on a high note with 246,000 visitors over the six days from 7-12 February. Meanwhile, officials from the organiser, Plastindia Foundation, announced that the next show in 2021 would move back to its original venue in Pragati Maidan, New Delhi, which is currently under
India is the seventh largest manufacturing base in the world and is expected to have a youth population of 464 million by 2021. The country is also expected to invest almost US$2 trillion on infrastructure with nearly 90 million jobs expected to be created over the next decade.
For the plastics sector, registering a 12% growth rate, there are 30,000 processing units, 4 million jobs and over 2,000 exporters involved, according to Plastindia Foundation, the organiser of the show.
Materials firms expand in India
Belgium-headquartered multi-speciality chemical
company Solvay confirmed that construction of its new Veradel polyethersulphone (PESU) production unit in Panoli remains on schedule to reach full capacity by mid-2019 to support growing local and global demand. The Panoli plant currently produces Solvay's KetaSpire polyetheretherketone (PEEK), AvaSpire polyaryletherketones (PAEK), polyetherketoneketone (PEKK), PESU and monomers. It is also Solvay's largest plant worldwide for PEEK and PAEK polymers.
Amlan Das, Managing Director for India at Solvay's Specialty Polymers global business unit, said, "When Solvay started up in India it acquired an Indian company and invested in PESU and PEKK products." He said the company mainly exports its products to Europe and the US as the Indian market is not mature yet.
"But now with the investment in a brownfield site for PESU, we hope to cater to the medical domestic market, especially for haemodialysis membrane production," added Das.
Meanwhile, Jitender Kumar Bharihoke, General Manager of Solvay's Performance Polyamides business unit in India, said, "With the Indian market for engineering polymers expected to grow at around 16% a year over the next five years, further investments for next level growth are under analysis."
The engineering plastics plant was acquired in 2011 from PI industries and Solvay has since been building up its capabilities.
"With a capacity of 10,000 tonnes/year, we are now actively engaged in the market and in fact, are now the top three of market players," said Jitender, adding that the total engineering plastics business in India has a 70,000 tonne-market size, with Solvay capturing 12% of the market share. "Therefore, we intend to double the size of the company in four years," he said adding, "We may look at debottlenecking or tolling in the future for capacity expansion and also increase capacity."
Jitender added that Solvay is "convinced about the India story". One sector where its plastics have seen a fast take-up rate is the automotive sector; given that India's vehicle growth has witnessed exponential double digit growth. "Almost 65% of our sales are for automotive applications, followed by electrical/electronics and industrial/consumer goods." In fact, Jitender says Solvay is banking on the Indian market for future growth, since the business unit has grown the fastest, outpacing China and South Korea even.
With the fast pace of growth, it is not surprising that companies are jumping the bandwagon for investments. Italy's RadiciGroup Performance Plastics is one such company that has not ruled out potential acquisitions to expand its presence, according to Silvio Dorati, Managing Director of the Indian operations. "Since 2013, we have been collaborating with a local toll compounder, but we might make acquisitions as a fundamental step towards consolidating our presence in this market, which is growing at a rate around 6-7% per annum, particularly in rapidly expanding sectors such as automotive, electrical/electronics, construction and infrastructure." The company produces a range of polyamides.
Elsewhere, South Korean speciality chemicals manufacturer Songwon started the manufacture of its Songnox 5650 high molecular weight, multifunctional phenolic antioxidant at its Panoli in Gujarat in September last year. The product is primarily used as a post-polymerisation process stabiliser for unsaturated elastomers. The Panoli site was acquired from Bangalore-based SeQuent Scientific when Songwon acquired the latter's speciality chemicals business in 2014. Songwon says it has over the last three years continuously invested in the Panoli site to
develop it into a hub for speciality chemicals.
Another materials company looking at catering to the domestic market is US-based compounder PolyOne. It is set to start production of thermoplastic elastomers (TPEs) this year at its existing facility in Pune. At the facility it opened in 2014, PolyOne produces colour and additive concentrates and engineered polymer solutions. Adding TPE production enables it to support customers in the country even more quickly and with a broader portfolio of domestically manufactured materials, according to PolyOne.
Kraton Corporation, a global producer of styrenic block copolymers and speciality polymers, is eyeing India as a key market to delivering value to the region, according to Holger R. Jung, Senior Vice President & Polymer Segment President. "The area's high population growth demands more sustainable solutions in infrastructure and health care. Kraton's innovations can play an important role in the development of safer, better products to meet those challenges," he said.
Companies tie up for business
Austrian flexible packaging producer Constantia Flexibles is investing US$15 million to expand production capacity at its Indian subsidiary, Parikh Packaging, in Ahmedabad, Gujarat. The company, the world's fourth largest producer of flexible packaging, broke ground in mid-2017 on a new greenfield site, close to its existing site at Parikh. It expects to start up by 2019.
It will house a blown film line, flexographic printing press and laminators for the production of high barrier laminates such as snack/chips packaging, stand up pouches, single-unit shampoo sachets and different rollstock laminate materials to serve the food and home and personal care markets. Parikh, which has been part of Constantia Flexibles since 2013, already has a production unit in Ahmedabad, including rotogravure printing machines and PE extruders.
Another local company that is going through collaborations to further its business is Alok Masterbatches. In collaboration with US-based ExxonMobil, Alok says it has developed a series of high performance enhancer masterbatches for the raffia industry. Meanwhile, with Russian nanotechnology company OCSiAl, Alok is working to develop carbon nanotubes for the Indian sector, at its technology centre. It has also tied up with US-based Willow Ridge Plastics to develop biodegradable plastics.
Machinery makers show forte for South Asian market
With India being a market of significant potential, thus extrusion machinery maker Davis-Standard
was promoting its latest developments including the recent acquisition of Maillefer, which has expanded the company's wire and cable, pipe and tube equipment offering, and added facilities in Finland and Switzerland. It also showcased its expanded dsX flex-pack technology for extrusion coating.
According to Sekaran Murugaiah, Davis-Standard Vice-President of Business Development, Asia, "The region represents a growth market, especially in the medical tubing and packaging sectors. The flexible packaging market in India is expected to show double-digit growth mainly driven by urbanisation and the expansion of the retail sector."
Meanwhile, after several successful years of
fruitful cooperation, extrusion machinery makers Hosokawa Alpine (Germany) and Rajoo Engineers (India) have decided to go their separate ways. In a statement it released, blown film machinery maker Hosokawa Alpine says "both sides strongly profited from new customer relations, market developments, and know how exchange in either direction." From now on, Hosokawa says it will go ahead on its own on the growing Indian and African market, by adding dedicated manpower focused on blown film extrusion to its subsidiary Hosokawa Micron India. Hosokawa Alpine, a manufacturer of complete blown film extrusion equipment ranging from single extruder mono-lines to 11-layer high barrier film lines, has 700 employees at its headquarters in Augsburg as well as a new testing centre.
Packaging and automotive markets a boon
Against the backdrop of steady growth in the fast moving consumer good packaging and automotive markets in India, German blow moulding machinery maker Kautex opened its office in 2013 in the country. Rajish Raghu, the firm's representative who is based in Bangalore, says
the Indian market is covered by a sales team and service technicians, with machinery and spare parts supplied from its production facilities in Bonn, Germany, and Shunde, China.
"The growing interest of major international automobile manufacturers has seen Kautex supplying tank systems," said Raghu, adding that almost 80% of the machinery sales have been for producing multilayer oil tanks. Kautex is also collaborating with US firm Trexel's Mucell foam moulding technology.
"The trials have been encouraging and we hope to implement this in India though the restrictions on emissions are not as strict as other parts of the world and it might be a while," said Raghu.
Elsewhere, Swiss maker of thermoforming equipment WM Thermoforming Machines is building up its project base in India through its agent Ashling Impex, said Sales Director Luca Oliverio. "In terms of the thermoforming market, the entry level is very low but there are some large packaging brands like Amul and we are looking at working closely with them as the market needs become more demanding." Amul is the flagship brand of the Gujarat Co-operative Milk Marketing Federation (GCMMF).
Meanwhile, Japanese injection blow moulding machinery maker ASB's Indian subsidiary is in a stable position now. "We export over 350 machines and around 1,000 moulds a year across the globe," said RB Jagyasi, Managing Director, adding that ASB has a large share in the single-stage technology for PET containers. "However, we need to continue educating the market about the advantages of ASB's single-stage technology over the two-step process."
Recycling a focus
Another important focus at the show was the reuse and recycling of plastics, with the industry consumption slated to increase from the current 12 million to 20 million tonnes/year by 2020, with 180,000 plastics processing machines installed by 2020, compared to the current 113,000, said Plastindia Foundation.
The country generates around 62 million tonnes/year of waste and around 5.6 million tonnes is plastic waste. Thus, Plastindia says it will work on innovation and aim for less than 1% of the plastic waste going to the landfills.
At the show there were displays of technology to empower and convert
"Waste to Fuel". It also displayed what was said to be the world's largest t-shirt made from post consumer plastics from 200,000 recycled PET bottles.
US-basedDow Packaging & Specialty Plastics (P&SP) also collaborated with barrier film manufacturer Vishakha Group to solve the issue of recycling barrier films. The joint effort has seen the development of a nylon-based barrier film utilising Dow's Retain compatibiliser to make it recyclable. According to Vipul Babu, Sales Director for Dow P&SP, India, "The project was triggered by an initiative with India's leading edible oil brand, and will lead to manufacturing and potential recycling of over 20,000 tonnes of barrier films in India."
To round up, K.K. Seksaria, President, Plastindia Foundation, said the show not only set new records but the visitor participation was at its highest. "To the best of our knowledge, the average footfall of more than 40,000/day is the highest in any plastics exhibition held till date anywhere in the world," he said.
(PRA)
---
Subscribe to Get the Latest Updates from PRA Please click here
Copyright (c) 2018 www.plasticsandrubberasia.com. All rights reserved.