Plants: Shanghai Huayi's propylene plant in China; Hengyi's US$13 bn expansion at Brunei petchem complex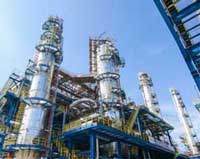 Honeywell UOP's C3 Oleflex technology has been selected by Guangxi Huayi New Material Co., a subsidiary of Shanghai Huayi, for propane dehydrogenation for the production of 750,000 tonnes of polymer-grade propylene at its plant in Qinzhou, Guangxi, China.
The project marks the 38th award for C3 Oleflex technology in China, which continues to see increased growth and demand for propylene, the primary component in many plastic resins, films and fibres.
"Our agreement with Huayi for Oleflex marks the second 750 kilotonnes/year unit in China, where demand for propylene derivatives is surging," said Bryan Glover, vice president and general manager, UOP Process Technologies. "Huayi chose Oleflex based on our extensive commercial experience and will use it to produce on-purpose propylene for its downstream acrylic acid unit, as well as cumene and phenol units to support the creation of industrial and consumer products."
Honeywell UOP's C3 Oleflex technology uses catalytic dehydrogenation to convert propane to propylene and is designed to have a lower cash cost of production and higher return on investment compared to competing dehydrogenation technologies. Oleflex's low-energy consumption, low-emissions and fully recyclable, platinum-alumina-based catalyst system also helps minimize impact on the environment. The independent reactor and regeneration design helps maximise operating flexibility and onstream reliability.
Shanghai Huayi (Group) Company is a large-scale state-owned conglomerate in the chemical industry that produces methanol, acetic acid, acrylic acid and esters, and other chemical products, as well as plastics, paints, pigments and dyes, among others. As a subsidiary of Shanghai Huayi, Guangxi Huayi New Material Company Ltd. leads the construction, management and operation of Phase 2 projects in Guangxi, China.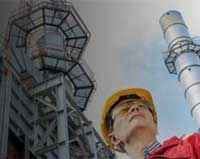 Meanwhile in other news, China's petchem firm Hengyi Petrochemical Co is planning to invest US$13.65 billion to build the second phase of a refinery and petrochemical complex in oil-rich Brunei.
Hengyi, one of the few private Chinese firms operating a refinery outside China, says it plans to add a 14 million-tonne/year (280,000 barrel per day) crude oil refinery and a 2 million-tonne/year paraxylene unit at its complex in Palau Muara Besar.
It will also build a 1.65 million tonnes/year ethylene plant and 2.5 million tonnes/year purified terephthalic acid (PTA) facility. Paraxylene and PTA are key materials for making polyester fibre used in textiles and PET bottles.
Construction will take three years and the investment is expected to bring an additional annual net profit of about US$1.72 billion, the firm said, without giving a date for starting work.
Hengyi in 2019 started up a 160,000-bpd refinery and petrochemical facilities at the same site at Palau Muara Besar.
(PRA)
---
Subscribe to Get the Latest Updates from PRA Please click here
©2020 Plastics and Rubber Asia. All rights reserved.
©2020 Plastics and Rubber Asia. All rights reserved.
Home
Terms & Conditions
Privacy Policy
Webmail
Site Map
About Us
SOCIAL MEDIA