Plants: LyondellBasell/Bora start-up US$2.6 bn jv facility; Invista licenses PTA tech to Chinese firm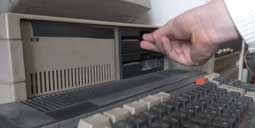 Chemical firm LyondellBasell and China's Liaoning Bora Enterprise Group (Bora) have started up of their new joint venture polyolefin complex in the Liaoning province of northeastern China. It was first announced in September 2019 with a total expected cost of approximately US$2.6 billion. The 50:50 joint venture (jv) will operate under the name Bora LyondellBasell Petrochemical Co. (BLYB).
The BLYB complex is one of the world's most advanced polyolefins production sites and is one of the largest of its kind in China. The facility includes a 1.1 million-tonne/year flexible naphtha/LPG cracker and associated polyethylene production capacity of 800,000 tonnes/year and 600,000 metric tonnes/year of polypropylene. The BLYB complex utilizes LyondellBasell's Spheripol and Spherizone polypropylene technologies along with the company's Hostalen ACP polyethylene technology. The materials produced at the facility will be sold for use within China.
"Demand for polyolefins has returned in China after the pandemic-related economic slowdown earlier in the year and the long-term growth trends are very favorable for this project," said Bob Patel, CEO of LyondellBasell. "Our BLYB joint venture brings together the best of both LyondellBasell and Bora, leveraging the companies' knowledge and experience to help to meet the growing demand for polyolefin products in China. We look forward to potential future opportunities that would allow us to expand our local manufacturing footprint."
The two parties are planning medium-to-long term collaboration on additional petrochemical projects that could be deployed in multiple phases over the next ten years.
"The Northeast is on the forefront of China's next round of regional revitalisation. It is an increasingly attractive destination for investment, blessed with abundant natural resources, upgraded infrastructure, and a rapidly improving business environment, supported by the government's long-term development vision," said Qu Baoxue, the controlling shareholder of Bora. "We are excited to work with LyondellBasell through BLYB to better serve our customers' needs, support the development of China's petrochemical industry, and contribute to the revitalisation of northeastern China."
"We are very proud of the new joint venture and this facility. It will play a critical role in efficiently providing high-performance materials to existing and new customers through our four hubs across China," said Limin Fu, Chairman of the Board of BLYB. "The complex will supply polyolefin products for various industries in China, including packaging, transportation, building and construction, and healthcare and hygiene."
Liaoning Bora Enterprise Group is one of the largest private petrochemical enterprises in northeastern China, with total assets of more than RMB100 billion. PNAF, a core subsidiary of Bora Enterprise Group, has the right to use 7 million tonnes/year of imported crude oil, the license for non-state trading of importing crude oil and the qualification for wholesale of refined oil products.
In other news, Invista Performance Technologies (IPT) is to license its latest P8 PTA (purified terephthalic acid) technology for two PTA lines to be set up by Jiangsu Jiatong Energy Co, a subsidiary of Tongkun Group (Tongkun), in China.
These two lines will be installed in Rudong, Nantong City, Jiangsu province, China. Both lines deploy Invista's largest twin stream design respectively, utilising the latest P8 PTA technology. A project start-up date of Q4 2022 is targeted for the first line.
Tongkun and Invista have been working together for ten years in PTA. Invista's first P7 and first P8 technology platforms were successfully installed, commissioned, and operated at another subsidiary (Jiaxing Petrochemical) of Tongkun Group. Based on the successful co-operation on these projects, Tongkun has again selected the latest PTA technology for the Jiatong project.
Adam Sackett, IPT vice president PTA, commented, "We are honoured that our industry-leading P8 PTA technology has been selected again by Tongkun Group. Our companies have a long history of PTA innovation, and we look forward to working together on this new chapter of technology and cooperation between the two parties."
(PRA)
---
Subscribe to Get the Latest Updates from PRA Please click here
©2020 Plastics and Rubber Asia. All rights reserved.
©2020 Plastics and Rubber Asia. All rights reserved.
Home
Terms & Conditions
Privacy Policy
Webmail
Site Map
About Us
SOCIAL MEDIA