Plants: Lukoil to use Lummus PP technology for new Russian plant; SI Group expands tackifier capacity in China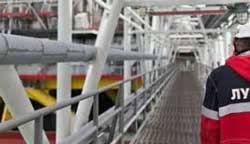 Lummus Technology says that its Novolen business has been awarded a contract by Lukoil NNOS for a petrochemical facility in Kstovo, Russia. Lummus' scope includes the technology license for a 500 kilotonnes/year polypropylene (PP) unit as well as basic design engineering, training and services, and catalyst supply.
This is the first PP license awarded since Lummus became an independent company and the largest Novolen polypropylene unit licensed in Russia to date. The contract follows other recent technology awards for Lukoil.
"This award demonstrates how major operators such as Lukoil have tremendous confidence in our best in class polypropylene technology," said Leon de Bruyn, President/CEO of Lummus Technology. "We are grateful to Lukoil for expanding our longstanding relationship with this new contract, especially as we continue to expand in Russia, a critical market where Lummus has had a strong presence for decades."
The award increases the total amount of licensed volume for Novolen technology worldwide to more than 17 million tonnes/year.
Lummus Novolen Technology GmbH licenses PP technology and provides related engineering and technical support/advisory services. Novolen also supplies NHP catalysts for the production of high performance PP grades and Novocene metallocene catalyst for the production of special PP grades.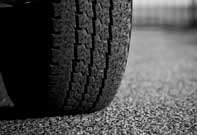 Meanwhile, in other news, US additives producer SI Group plans to expand capacity levels of tackifier at its Nanjing, China facility. The expansion will increase production by more than 50%, propelling the site to become a regional hub for tackifier and reinforcing resin production and technology.
SI Group's Nanjing investment is in lock-step with the desire to reinvent its business model, addressing the emerging trends in the tyre industry. "We have taken the appropriate steps necessary to grow our capacity in this key regional growth area," stated Robert Kaiser, Vice President, Rubber & Adhesives Solutions at SI Group, adding "This expansion allows us to differentiate our offerings and position in the market, providing superior solutions to our customers."
SI Group's expansion in Nanjing will also address energy conservation initiatives and sustainability efforts in compliance within a highly-regulated Chinese chemical industry.
SI Group has a long history of manufacturing tackifier resins used to enhance the performance and durability of tyres. In addition to tackifier resins, the company also has a robust portfolio of bonding, curing, and reinforcing resins, manufactured globally. The company is currently undergoing a thorough environmental and safety permit review for the Nanjing expansion, in accordance with all local Chinese government regulations.
(PRA)
---
Subscribe to Get the Latest Updates from PRA Please click here
©2020 Plastics and Rubber Asia. All rights reserved.
©2020 Plastics and Rubber Asia. All rights reserved.
Home
Terms & Conditions
Privacy Policy
Webmail
Site Map
About Us
SOCIAL MEDIA