Plants: KBR to undertake Ningxia Baofeng petchem projects; Cosmo to set up new line for BOPET film in 2022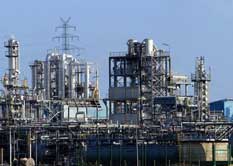 Technology provider KBR has been awarded two contracts by Ningxia Baofeng Energy Group Co. Ltd (Baofeng Energy) for its 500 kilotonnes/year coal to olefins project and 500 kilotonnes/year C2-C5 comprehensive utilisation project to be built in Ningdong Town, Lingwu City, Ningxia, China.
Under the terms of the contracts, KBR will provide process technology licensing and process design packages for this project, which will have a production capacity of 1 million tonnes/year of olefins. Once completed, the complex will be the largest single-train methanol to olefins (MTO) plant in the world.
KBR says it will use a combination of its Score steam cracking and MTO recovery technologies to achieve Baofeng Energy's project objectives of highest yields and lowest capital investment. The Score steam cracking unit will convert the ethane and propane feedstock into ethylene and propylene, which are later separated and further purified in the MTO recovery section to ensure the quality needed to produce polymer grade ethylene and propylene.
For more than 50 years, KBR says its Technology Solutions business unit has been delivering the technologies, flexible solutions and expertise that petrochemical manufacturers rely on to produce ethylene, propylene, acetyls, phenolics, vinyls and other specialty products from a variety of feedstocks.
KBR employs approximately 37,000 people worldwide (including joint ventures), with customers in more than 80 countries and operations in 40 countries.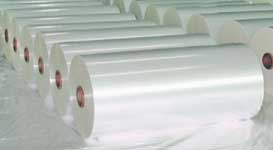 Meanwhile in other news, India-based packaging film maker Cosmo Films is to re-commence the installation of a speciality polyester films line (Biaxially-Oriented Polyethylene Terephthalate) by the second quarter of 2022-23. The new line will be commissioned at the Waluj plant site in Aurangabad, Maharashtra, India with a capacity of 30,000 tonnes/year.
This plant already houses BOPP lines, extrusion coating lines, chemical coating lines, metallisers and a CPP line. The new production line will complement the existing BOPP capacity of 200,000 tonnes/year and allow Cosmo Films to offer a more comprehensive speciality product basket for flexible packaging, labelling, lamination and industrial applications.
The project cost is estimated to be Rs.300 crores, which will be financed through a mix of internal accruals and loans. The company says its key financial parameters for the quarter ended June 2020 are well placed - Debt/EBITDA @ 1.8 times and net debt to equity @ 0.7 times.
BOPET films offer high tensile strength, chemical and dimensional stability, transparency, reflectivity, gas and aroma barrier properties and electrical insulation.
The company is the largest exporter of BOPP films from India and also the largest producer of thermal lamination films in the world. Its customer base is spread in more than 100 countries with manufacturing units in India, Korea & Japan.
(PRA)
---
Subscribe to Get the Latest Updates from PRA Please click here
©2020 Plastics and Rubber Asia. All rights reserved.
©2020 Plastics and Rubber Asia. All rights reserved.
Home
Terms & Conditions
Privacy Policy
Webmail
Site Map
About Us
SOCIAL MEDIA