Plants: Kazakhstan to have its first PP plant in 2021; Honeywell licenses PP tech to Zhenhua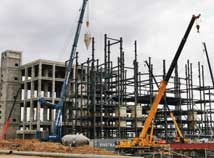 Kazakhstan's first polypropylene plant, being constructed in the Atyrau region, is set to come online in the third quarter of 2021, according to project operator Kazakhstan Petrochemical Industries Inc. (KPI). The plant will have a production of 500,000 tonnes/year, of which 10% will be for domestic use in Kazakhstan and the rest will be exported to Western and Central Europe, Turkey, China and some post-Soviet countries.
As one of the largest PP plant in the world, the plant is expected to bring in US$550 million/year to the Kazakhstan's economy.
"Our task is to saturate the market of Kazakhstan with a cheap high-quality product," said Denis Kozyrev, Deputy Chairman of the Board for Technology and Production at KPI. "First, we will start with the simple ones and will produce 11 grades of polypropylene. But, our production can produce 64 grades of polypropylene differing in their properties, for the widest interest of consumers."
Raw material for the plant will be supplied by Tengizchevroil, the operator of Kazakhstan's giant Tengiz oil field. The US$2.6 billion plant is being constructed in the Atyrau region, which is positioned in the west of the country, northeast of the Caspian Sea and 42 km from the city of Atyrau, known for its petroleum. The project is being developed by KPI.
The stakeholders are the state-owned United Chemical Company, which owns 99% of KPI, and the Kazakhstan investment group, Almex, which owns the remaining 1%. The plant has been delayed and 74% of the project is complete, according to KPI. However, the plant in Atyrau has been facing supply chain issues due to the impact of the coronavirus crisis on the global construction industry. KPI adds, "To date, general construction work is at the completion stage, the share of work on the installation of high-tech equipment and pipelines is increasing."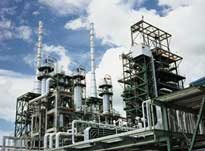 Meanwhile in other news, Honeywell has announced Zhenhua Petrochemical Co. Ltd will use Honeywell UOP's C3 Oleflex technology for propane dehydrogenation to process 1 million tonnes/year of polymer-grade propylene for a proposed plant in Dongying City, Shandong Province, China.
Honeywell UOP, a leading technology provider for the oil and gas industry, will provide services, equipment, catalysts and adsorbents for the Zhenhua plant. The project, which will be conducted in two phases, marks the 42nd and 43rd awards for C3 Oleflex technology in China, which has seen strong growth as demand continues to rise for propylene, the primary component in many plastic resins, films and fibers.
Since 2011, 68 of the last 91 dehydrogenation projects globally have been based on UOP technology, including many in China. Global production capacity of propylene from Oleflex technology currently stands at approximately 7.9 million tonnes/year.
"Customers such as Zhenhua Petrochemical trust us to deliver catalytic dehydrogenation technology to feed downstream polymer-grade propylene production and meet the ongoing demand for propane derivatives in China," said Bryan Glover, vice president and general manager, UOP Process Technologies. "With this project, we will have licensed capacity to generate more than 15 million tonnes/year of polymer-grade propylene in China."
UOP's C3 Oleflex technology uses catalytic dehydrogenation to convert propane to propylene and is designed to have a lower cash cost of production and higher return on investment compared to competing dehydrogenation technologies. The Oleflex technology's low-energy consumption, low-emissions and fully recyclable, platinum-alumina-based catalyst system also helps minimize impact on the environment. The independent reactor and regeneration design helps maximize operating flexibility and onstream reliability.
Zhenhua Petrochemical is a joint venture between Zhenhua Import and Export Corporation and Dongying Yatong Petrochemical company in Dongying Port. Dongying Yatong Petrochemical Co. Ltd., one of the leading petrochemical companies in Shandong, produces and operates gasoline, diesel, liquefied petroleum gas, MTBE, propylene, sulfur, petroleum coke, fuel oil and other petrochemical products. In recent years, it has been committed to upgrading the oil-to-chemicals industry chain and increasing investment in chemical projects.
(PRA)
---
Subscribe to Get the Latest Updates from PRA Please click here
©2020 Plastics and Rubber Asia. All rights reserved.
©2020 Plastics and Rubber Asia. All rights reserved.
Home
Terms & Conditions
Privacy Policy
Webmail
Site Map
About Us
SOCIAL MEDIA