Plants: Braskem starts up PP line in Texas; Invista's largest PTA license to SASA in Turkey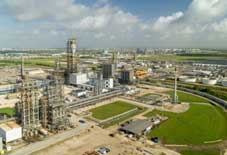 Brazilian polyolefins/biopolymers producer Braskem has launched the commercial production at its newest, world-class US$750 million polypropylene (PP) production line located in La Porte, Texas. It is the largest PP production line in the Americas, and the first new PP plant in North America since 2008. It has a production capacity of over 450 kilotonnes/year and has the capability to produce the entire PP portfolio including a broad range of products including homopolymer, impact copolymer and random copolymers. Construction began October 2017 with the final phase of mechanical construction completed in June 2020. The launch of commercial production follows the successful completion of the commissioning process.
"The start-up of our new production line comes at a time when the North American polypropylene industry needs it most. The market has adapted to the Covid pandemic and demand in North America has recovered to pre-Covid levels. This demand, coupled with recent operating challenges in the industry, has created a situation where clients in North America need our support. We are excited to bring the new production capability to clients not only in North America, but also to international clients," commented Alexandre Elias, Vice President, Polypropylene North America.
The construction of the facility has positively affected the economy in the Texas Gulf Coast region, which employed approximately 1,300 development and construction workers. An additional 50 Braskem permanent full-time jobs were created to support long-term commercial production. The plant design was developed directly in-line with Braskem's commitment to sustainability and attention to eco-indicators such as emissions, water and energy efficiency, as well as recycling and waste reduction.
In June of 2020 Braskem America announced the development of its new Global Export Hub Facility in Charleston, South Carolina to better serve clients internationally from the US market. The new Global Export Hub facility will provide packaging, warehousing and export shipping services to support Braskem's US PP production facilities. With the design and development phase well underway, the new Global Export Hub is expected to be completed by the third quarter of 2020 and will have a capacity to support export shipments of up to 204 kilotonnes/year of PP and specialty polymers to Braskem customers worldwide. The Port of Charleston features daily express intermodal and merchandise rail services and more than 20 ocean carriers delivering export cargo between Charleston and more than 150 nations around the world.
To support the sustainable use of PP through the development of, and investment in, the Circular Economy, Braskem America recently became a founding member and funding partner of the Polypropylene Recycling Coalition, with a primary focus on increasing US PP recovery and reuse.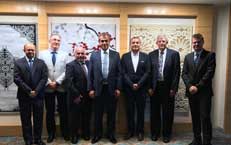 In other news, Invista's technology and licensing group, Invista Performance Technologies (IPT), and Turkey's SASA Polyester Sanayi A.Ş. (SASA) reached an agreement for the license of IPT's P8 process technology for SASA's PTA purified terephthalic acid project in Adana, Turkey. With a PTA production capacity of 1.5 million tonnes/year, this would be the largest single-stream design capacity licensed by Invista.
Built on the demonstrated performance of IPT's P8 technology platform, the variable cost, capital productivity and environmental performance of this PTA plant is expected to set new benchmarks within the industry. Ibrahim Erdemoğlu, SASA's chairman, said, "SASA will continue to invest in polyester to position itself as the leading polyester producer after China and India. This agreement will enable self-sufficiency in PTA, terminating all PTA imports into Turkey. This is also the first step of SASA's investment in petrochemicals with more investment in polyester, PTA and MEG to follow in Adana's Yumurtalik district."
Mike Pickens, IPT president, said, "Our companies have a long history of cooperation dating back to 1974, when SASA licensed IPT's polyester technology. We are honoured that our industry leading P8 PTA technology has been selected by SASA. The signing of this license agreement has great significance in terms of long-term collaboration between SASA and IPT." IPT's industry-leading PTA technology, including its latest version of P8 technology, is available as a license package from IPT.
SASA is a producer of polyester staple fibres, filament yarns, polyester-based and specialty polymers and intermediates (DMT). Combining and blending a leadership responsibility in industry with a powerful technical inheritance and a high production capacity, SASA successfully manages the whole process from design to production and distribution. SASA began its activities in polyester sector in 196.
(PRA)
---
Subscribe to Get the Latest Updates from PRA Please click here
©2020 Plastics and Rubber Asia. All rights reserved.
©2020 Plastics and Rubber Asia. All rights reserved.
Home
Terms & Conditions
Privacy Policy
Webmail
Site Map
About Us
SOCIAL MEDIA