Packaging: Heading for zero-waste with sustainable solutions
Accelerating the circular economy with sustainable packaging and recycling may be the panacea for a persistent plastic waste pollution, says Angelica Buan in this report.
Sustainable packaging on the rise
Globally, interest in environmental-friendly packaging is resurging in the light of the incremental use of disposable packaging during the Covid-19 pandemic. It is because the environmental impact of the increased presence of used plastic packaging is starting to outweigh the fact that plastics have played an important a role in flattening the curve by helping prevent infection transmission.
Sustainable packaging, one that is made from renewably-sourced materials, and biodegrades, is recyclable or compostable, also has other criteria to fulfil, including efficacy in preserving and protecting the products intended for, as well as the effectiveness in engaging customers or appealing to their preferences.
The market for sustainable plastic packaging is robust, according to Markets and Markets; and is projected to reach past US$117 billion by 2025, growing at a CAGR of 5.6% from US$84 billion in 2020. This is an indication of rising awareness among consumers of the significance of sustainable packaging in realising a zero-waste future.
Boosting packaging's eco-friendly factor with PCRs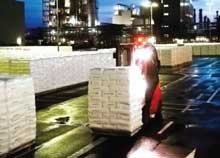 In a circular economy, sustainable packaging emphasises that the end of service life destination is not the landfills but back to the production line. The food packaging sector is showing its commitment by incorporating recycled content in packaging without prejudice to the performance. Globally, PCR plastics continue to gain traction and the market is anticipated to cross US$14 billion by 2027, growing at a CAGR of 7.7% from 2018, according to Research and Markets. PCR content ranges from 20-50%; and increasing the PCR content to as much as 100% is already in the pipeline.
Along the vein of pushing for developing packaging with more PCR content, Ineos Olefins & Polymers Europe is expanding its Recycl- IN range of products to include flexible packaging solutions with over 60% recycled content. Ineos is enabling this through a partnership with European waste management company Saica Natur in a supply agreement for recycled LDPE and LLDPE. Ineos's PE Recycl-IN resins can be used in applications such as stretch and lamination films typically used in flexible pouches for detergent and personal care products.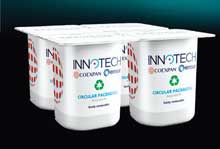 Meanwhile supplier of materials Trinseo has developed a new grade of r-PS, together with the German packaging manufacturer Fernholz. The latest Form Fill Seal (FFS) formulations incorporate 40% r-PS, depending on final application, thanks to Trinseo's technology, which embeds the material into the polymerisation process using solvent processes.
Fernholz is working with Trinseo to incorporate r-PS into sheet production, which can be used for food packaging applications in compliance with food safety requirements. To date, full-scale field tests for processing, migration, sensory testing and other common parameters have revealed that r-PS can be readily processed on classic FFS machines, eliminating the need for costly equipment upgrades.
The new material grade is already being trialled by several European dairy companies, some of whom have already launched new products using the r-PS food packaging. The lid or label can be safely separated as part of the recycling process.
Trinseo is also working with supplier of sheet for FFS, Coexpan, to validate various PS recycling technologies to develop r-PS fit for use in the global dairy industry's FFS market. The dairy FFS packaging market, which has historically preferred the use of PS due to its technical superiority over alternative polymers, has recently seen greater interest in alternative materials owing to misperceptions regarding the circularity and recyclability of the material. They expect industrial volumes to come online by the third quarter 2022.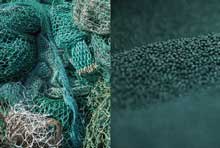 Meanwhile, Avient Corporation, which was previously the colour masterbatch businesses of Clariant and Clariant Chemicals India that were bought by US compounder PolyOne, has also launched several new PCR and postindustrial recycled (PIR) portfolios under the reSound R brand name.
Available are injection-mouldable reSound R VX TPEs with 25% PCR and up to 40% PIR content, formulated with recycled ocean plastics fromOceanworks, within the Alliance to End Plastic Waste, a non-profit group that includes Avient as a founding member. Avient also offers nylon formulations that contain 100% PCR resin, and are available in both PA6 and PA66 grades with various levels of glass fibre and mineral reinforcements.
For the Asia market, Avient now offers reSound R PC, a range of polycarbonates (PCs) with glass filler levels from 10-30% and recycled content ranging from 25-75%.
In-home consumption drives PCR packaging
Meanwhile, packaging circularity is apt for application in the food and beverage sector, since it is an all-time largest enduse segment in the sustainable packaging market.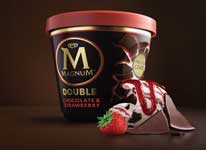 Europe is getting a sampling of PCR packaging with an initiative by ice cream brand Magnum to package its frozen delights in tubs made with recycled plastics. This year, Magnum is rolling out over 7 million tubs across Europe, made with certified circular PP from materials firm Sabic's Trucircle portfolio. These tubs will be launched globally from 2021 onwards.
With more in-home consumption due to Covid-19, the introduction of these tubs and their impact on environment becomes extra relevant as the world prepares for a new future, Magnum said, adding that by end of 2020, it will use an estimated 160,000 kg of certified recycled plastic material.
Polyolefins with recycled/renewable content
While fossil fuel-based feedstocks will continue to be a mainstay of international companies, many are moving towards the use of more sustainable feedstocks in large-scale commercial manufacture.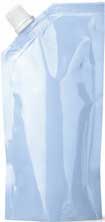 Spanish companies Repsol, a petrochemical firm based in Madrid, and Torrelavega-headquartered plastic processor AAG (Armando Galvez Group) have developed a new range of circular containers that incorporate recycled polyolefins, recovered by both mechanical and chemical recycling. They also collaborated on creating the first homologated material for an easy-tear film application that incorporates Repsol Reciclex recycled material.
Another achievement from the partnership between the two companies has been the industrial bags Repsol uses to market its pellets, which incorporate 30% PCR material. Thanks to a reverse logistics system, Repsol recovers the used industrial bags that, after being recycled, are incorporated into the bag reels that AAG manufactures for Repsol.
Austrian polyolefins maker Borealis has launched its Bornewables portfolio, a new portfolio of circular polyolefin products, suitable for the production of demanding applications, including hygiene and food-contact. Early this year, Borealis also began producing PP based on renewably-sourced feedstocks, such as Neste-produced renewable propane, at its Belgian facilities in Kallo and Beringen.
Unlike renewable feedstocks produced with agricultural crops grown for food and livestock feed, Borealis says Bornewables are made of renewably-sourced feedstocks derived solely from waste and residue streams: from vegetable oil production as well as oil waste and residues; the timber industry; the food industry – for instance, used cooking oil. From a sustainability perspective, re-using waste to manufacture renewable feedstocks further enhances the Bornewables appeal, adds the company.
Read more...

(PRA)
---
Subscribe to Get the Latest Updates from PRA Please click here
©2020 Plastics and Rubber Asia. All rights reserved.
©2020 Plastics and Rubber Asia. All rights reserved.
Home
Terms & Conditions
Privacy Policy
Webmail
Site Map
About Us
SOCIAL MEDIA