Green materials: LyondellBasell targets 2 mn green polymers by 2030; Borealis receives EUR250 mn EIB loan for circular economy solutions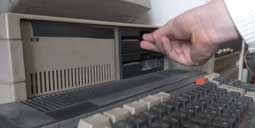 Chemical firm LyondellBasell aims to produce and market 2 million tonnes/year of recycled and renewable-based polymers by 2030, it adds in its recently released annual Sustainability Report.
"LyondellBasell has been on a multi-year journey to advance the circular economy, and we have made strides in mechanical and advanced recycling, as well as producing renewable-based products," said Jim Seward, Senior Vice President Research and Development, Technology and Sustainability. "Our goals underscore what we see possible in the next decade, and our sustainability ambitions require us to adapt our business models. When viewed through the lens of technology and innovation, our track record demonstrates our capacity to advance new collaborations and partnerships for the benefit of society."
Key elements of LyondellBasell's Sustainability Report involve taking action on several fronts. It is the company's ambition to:
Produce and market 2 million tonnes/year of recycled and renewable-based polymers, increase its investment in the recovery and recycling of plastic, and accelerate solutions to end plastic waste.


Reduce its CO2 emissions by 15%/tonne of product produced relative to 2015 levels by 2030.


Join American Chemistry Council and Plastics Europe industry peers to ensure 100% of plastic packaging is reused, recycled or recovered by 2040.
LyondellBasell is also developing advanced recycling with its MoReTec technology, has expanded its mechanical recycling product grades and colour offerings through its 50/50 joint venture, Quality Circular Polymers (QCP), improved the design of plastics to increase recyclability, and worked with brand owners to increase product recyclability. Lastly, the company achieved the first parallel production of polypropylene (PP) and low-density polyethylene (LDPE) made from renewable raw materials at commercial scale.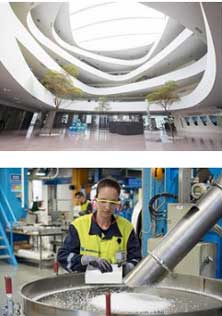 Meanwhile, compatriot Austrian chemical firm Borealis has received a EUR250 million loan from European Investment Bank (EIB) to enable Borealis to intensify the development polyolefins-based circular solutions at its Innovation Centres in Austria, Sweden and Finland. Polyolefins produced by Borealis are used in a wide range of applications in consumer products, packaging, power transmission cabling, and industrial and construction materials.
The circular economy is one of three key areas in the new Borealis 2035 Group Strategy which was announced earlier this year. Borealis has been at the forefront of industry efforts to accelerate the transformation to a circular economy of plastics. Its proprietary Borstar, Borlink and Borceed technologies have recently been enriched by Borcycle, an evolving technology that enables the production of high-quality recycled polyolefins (rPOs), and the Bornewables, a portfolio of circular polyolefins produced with renewable feedstock derived entirely from waste and residue streams.
Borealis adds it has already begun working with value chain partners in recent years to develop and launch innovative, value-adding circular solutions in a variety of industries, including energy, automotive and consumer packaging. Borealis also aims to integrate an ever larger share of recycled plastics in its products.
The European Investment Bank (EIB) is the long-term lending institution of the European Union and owned by its Member States. It provides long-term capital and advisory support for sound investments that contribute towards EU policy goals. The European Investment Bank Group is one of the largest public supporters of innovation in the European Union. Since 2000, the Group has invested over EUR210 billion in innovation and skills in the European Union and beyond in order to advance innovation and address the social and economic challenges of today and tomorrow.
To help tackle climate change, the EIB Group will also aim to support EUR1 trillion of investments in climate action and environmental sustainability in the critical decade from 2021 to 2030. This also includes circular economy projects. Over the past five years (2015-2019), the EIB has provided around EUR2.5 billion in loans to co-finance more than 100 circular projects, and stands ready to do more to help meet the lending needs of the circular economy transition.
"The promotion of circular solutions in the polyolefins industry is aligned with our goals to accelerate the transition to a circular economy, including for plastics, and to support cutting-edge innovation," explains Ambroise Fayolle, EIB Vice-President. "We are happy to continue and intensify our collaboration with Borealis AG by signing our largest transaction together so far. As the EU's climate bank, we are eager to support private sector partners that are committed to environmental sustainability."
(PRA)
---
Subscribe to Get the Latest Updates from PRA Please click here
©2020 Plastics and Rubber Asia. All rights reserved.
©2020 Plastics and Rubber Asia. All rights reserved.
Home
Terms & Conditions
Privacy Policy
Webmail
Site Map
About Us
SOCIAL MEDIA