Breaking free from plastics with bio-alternatives
Breakthroughs in biodegradable plastics offer the benefits of conventional plastics, minus the environmental impact, says Angelica Buan in this report.
To bio or not
As economies reopen after the Covid-19 pandemic lockdown, pressing issues such as the plastic crisis are back in the deliberation room. Biodegradable plastics may or may not solve the global plastic pollution but at least show that something can still be done to avert the problem. Plastics, after all, are unmatched when it comes to material applications for packaging, medical devices, automotive, consumer goods, textiles, buildings, and other industries. During the months-long joust with the coronavirus, plastics outperformed other materials as effective barriers against infection transmission.
The market for biodegradables, already witnessing billion-dollar growth, is anticipated to bloat in the coming "new normal" years towards an increasing use of single-use, disposable products without jeopardising the environment. Utilisation of raw materials that are renewable, easily accessible and in abundant supply is favouring the preference for biodegradable plastics as a go-to solution.
Concerted efforts to develop biodegradable plastics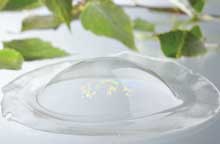 More concrete actions are being made toward advancing biodegradable plastics use, with several projects created and funded to sustain the initiatives. Amongst this is the Piloting Alternatives for Plastics project, a consortium led by Finnish company VTT, to develop fibre-based plastics. The EUR6.7 million three-year project (2020-2023) has been implemented with funding from the European Regional Development Fund ( ERDF) and companies coordinated by the Regional Council of Central Finland.
Participants in the project include 52 companies from Finland and elsewhere in Europe. The pilot projects are being carried out by VTT in Jyväskylä with access to, among other things, the first research environment in the world to utilise the foam-forming process. The selected piloting targets include fibre-based materials to replace plastics used in food packaging, filters, textiles as well as wiping, hygiene and construction materials, VTT said.
VTT's Vice-President Jani Lehto said that the project offers a new perspective of bio-based fibre networks and how by tailoring them new types of recyclable materials that do not burden the environment can be produced.
Danimer Scientific, a developer and manufacturer of biodegradable materials, is also scaling to commercialisation its polyhydroxyalkanoate (PHA), a material verified by the University of Georgia as "a truly biodegradable alternative to traditional petrochemical plastic". With a US Department of Energy grant, Danimer Scientific, working with research teams at the National Renewable Energy Laboratory in Golden Colorado and Pacific Northwest National Laboratory in Richland, Washington, will produce tuneable combinations of PHA with different chain lengths.
Phil Van Trump, CTO of Danimer Scientific, said that reducing the environmental impact of single-use plastic waste is one of the most pressing issues facing the world and the company's initiative can address by exploring potential new areas of applications for PHAs that have not been tried before.
Focusing on biodegradability with masterbatch
With all the initiatives on bioedragradable materials, one crucial aspect always comes to the fore – the extent of biodegradability. This question has been addressed by Polymateria, a London-based technology company, with its Biotransformation technology. This new masterbatch technology, according to the company, effects true biodegradation for plastic that escapes into the natural environment – and this means, no microplastic residues. The masterbatch is also fully compatible with normal plastic conversion processes.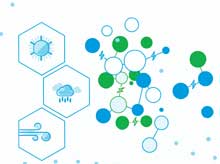 The company is accelerating the rollout of its Biotransformation technology with a fresh investment of £15 million from the European growth investment platform Planet First Partners (PFP). Polymateria has also secured two separate research grants from Innovate UK, part of UK Research and Innovation, funded by the UK government of a total of over £1 million. It will develop the first Biotransformation technology for PET and the first petroplastic that meets international standards for both home and industrial composting.
According to Polymateria, on a range of the most-littered forms of PET and PP packaging, an independent third-party laboratory testing has achieved 100% biodegradation on a rigid plastic container in 336 days and film material in 226 days. This was done in real-world "mesophilic" conditions. The process needed no industrial composting facilities and left zero microplastics behind, nor did it cause any environmental harm in the process.
Additionally, the technology has also been proven at independent laboratories to have no impact on relevant recycling streams at scale. In order to enable this, Biotransformation can be time-controlled, according to a product's shelf-life, and given a 'Recycle By' date to promote recycling to consumers. It can, therefore, be used by manufacturers to make totally recyclable and biodegradable products such as cups, bottles, fruit packaging, dairy pots and hot food containers.
Polymateria has also partnered with Swiss specialty chemicals company Clariant to bring Biotransformation technology to market in Southeast Asia, a major consumer of single-use plastics.
Read more...

(PRA)
---
Subscribe to Get the Latest Updates from PRA Please click here
©2020 Plastics and Rubber Asia. All rights reserved.
©2020 Plastics and Rubber Asia. All rights reserved.
Home
Terms & Conditions
Privacy Policy
Webmail
Site Map
About Us
SOCIAL MEDIA