Taiwanese machinery promoted for efficient production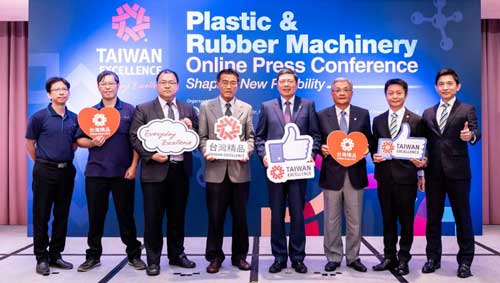 As international crude oil prices fluctuate and environmental awareness rises, recycling rates of plastic waste have become the most important issue in the future of the plastics and rubber industry. Taiwan, as one of the top six plastics and rubber machinery exporting countries in the world, is recognised for providing machinery with "green" features to cut down on energy use.
Against the back of this, Taiwan Excellence Plastic & Rubber Machinery Online Press Conference 2020, held recently, was organised by the Bureau of Foreign Trade (BOFT), MOEA, Taiwan, and the Taiwan External Trade Development Council (TAITRA), in conjunction with the Taiwan Association of Machinery Industry (TAMI).
Representatives from four leading Taiwanese companies including Fu Chun Shin Machinery Manufacture Co., Ltd. (FCS), ChumPower Machinery Corp., Fong Kee International Machinery Co., Ltd., and Diing Kuen Plastic Machinery, Co., Ltd., presented their advanced smart manufacturing solutions, from two-component injection moulding machines, high-speed stretch blow moulding machines and intelligent all-electric blow moulding machines to a five layer co-extrusion for industrial stretch-hood.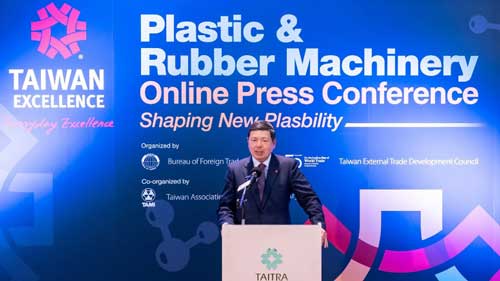 Walter Yeh, President/CEO of TAITRA stated his opening that in response to the trend of Industry 4.0, Taiwan's plastics and rubber machinery industry is constantly upgrading and combining Taiwan's strong ICT & smart automation technologies, to build smart systems and solutions to fulfill the demand for cutting-edge technique development and customised production.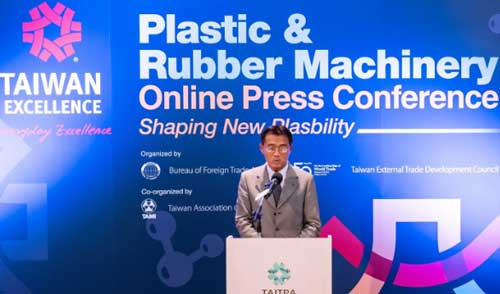 Guann-Jyh Lee, Deputy Director General, BOFT highlighted that the circular economy is the next trend in the industry due to the rise of global plastic restriction issues, so manufacturers must be able to quickly respond to new production regulations. Taiwan is also continuing to accelerate the creation of all- electric injection moulding machines with good environmental performance, featuring low noise, low vibration, power saving, cooling water saving and running cost savings, to become the best partner of the global manufacturing industry with environmentally friendly smart machinery, he said.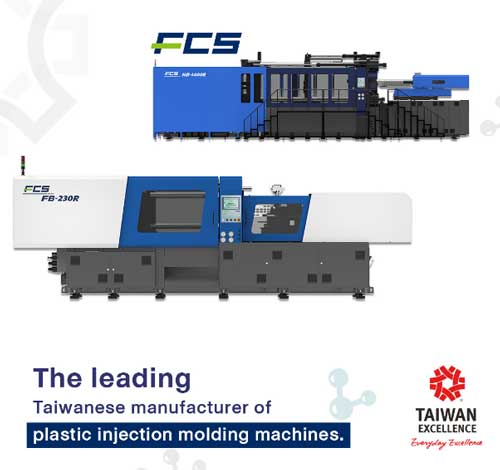 Neilson Su, Sales Manager, Fu Chun Shin Machinery Manufacture Co., Ltd. (FCS) presented the topic of "Intelligent Robotic Endoscope Surgery". He stated that in order to meet various customer needs nowadays, FCS dedicates itself to developing customised multi-component injection moulding machines, which broaden the application scope of the industry, and he had received positive feedback from customers.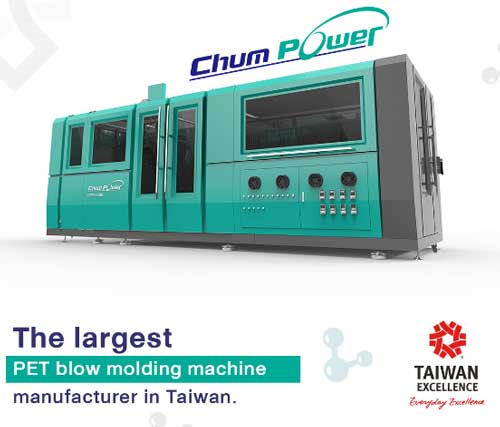 Tony Wu, Sales Support Engineer, ChumPower Machinery Corp. focused on the L-Series high-speed stretch blow moulding machine. He claimed that it is the fastest blow moulding machine in the world, with its per cavity output of 2,250 bottles/hour, which is faster than competitors' 1,800-2,000 bottles/hour. Global brands including Pepsi, Kao, Lotte, and more use Chumpower machines to produce PET bottles, Wu added.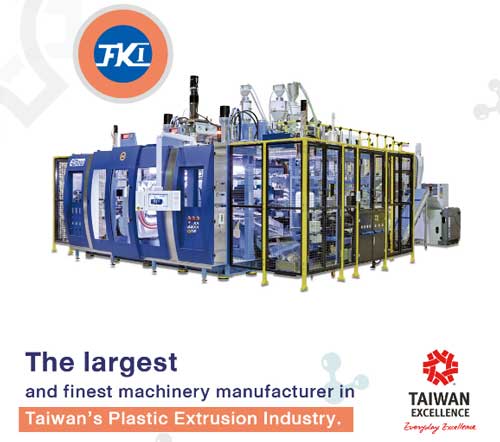 Charles Wei of Fong Kee International Machinery Co. introduced the company's "intelligent" all-electric three-layer blow moulding machine-Industry 4.0. He emphasised that the model is environmentally friendly. Specifically, it decreases average power consumption by 18%, specific energy by 22%, noise levels by 20db and CO2 emissions by 42.4% while increasing the production rate by 13.3%. Moreover, it is equipped with SCADA system. For long term production, all data can be collected for further analysis to improve efficiency, cut costs, and enhance profitability.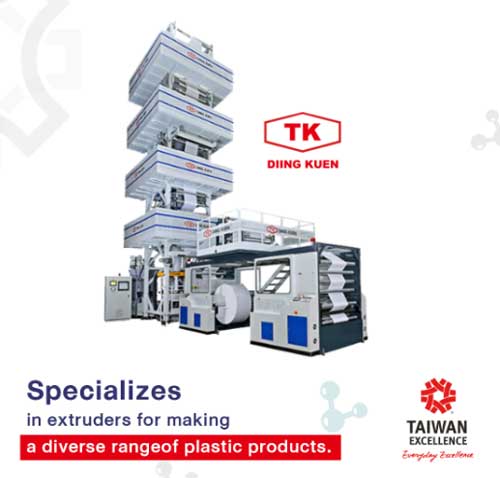 Eric Wei, Vice Chairman, Diing Kuen Plastic Machinery, presented the company's five-layer co-extrusion line for industrial stretch-hood. He noted that with the application of IIoT, the machine can provide remote service, detection, and automated online operation. Furthermore, clients can use the augmented reality instruction manual to eliminate operating difficulties, which is very important during the Covid-19 pandemic, because of the need to avoid face-to-face interaction.
The above event attracted over 532 viewers online from countries including Egypt, Germany, Hong Kong, India, Malaysia, Indonesia, Italy, Japan, Pakistan, the Philippines, Russia, South Korea, Thailand, Turkey, Vietnam among others.
TAITRA's next event, TaipeiPLAS Digital Week, will be held from 21-29 September. Please visit https://www.taipeiplas.com.tw/en/photolink/node-list/DC00206/index.html for more information.
To re-experience the press conference: https://reurl.cc/e83dWK
To review company and product information: https://reurl.cc/8n4Z0d
(PRA)
---
Subscribe to Get the Latest Updates from PRA Please click here
©2020 Plastics and Rubber Asia. All rights reserved.
©2020 Plastics and Rubber Asia. All rights reserved.
Home
Terms & Conditions
Privacy Policy
Webmail
Site Map
About Us
SOCIAL MEDIA