Tie-ups: Mitsubishi partners with Refinverse recycling; Lubrizol ties up with Prince for CPVC compounds in India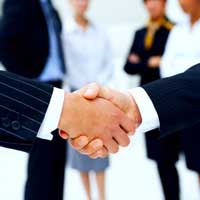 Japan's Mitsubishi Chemical Corporation (MCC), as part of its efforts to pursue a circular economy, has entered into a capital and business alliance with Refinverse Inc., which operates an industrial waste collection, treatment, and recycling business. The alliance was formed when Refinverse granted stock to MCC through third-party allotment to raise capital, and the two companies signed an outsourcing agreement.
Having started from a business that collected and transported construction-related waste for treatment, Refinverse has built an integrated system extending from waste treatment to production of resin, thereby supplying a diverse range of recycled resources. Formation of this capital and business alliance with Refinverse will enable MCC to combine Refinverse's know-how regarding all aspects of industrial waste with its own technologies and knowledge to promote appropriate recycling and effective use of waste.
Furthermore, MCC says this collaboration between the materials industry and the recycling industry will enable it to further its understanding of final disposal methods for its products and leverage that understanding to design materials that are more environmentally friendly.
In April, MCC established a Circular Economy Department. Global in both perspective and scale, this department is spanning boundaries between business domains to promote the proposal and commercialisation of solutions relating to the circular economy and proactively pursuing tie-ups with external parties including customers, academic institutions, and start-ups to contribute to the creation of a sustainable society, says MCC.
Meanwhile in other news, US-based materials firm Lubrizol Advanced Materials, the largest manufacturer of CPVC compound worldwide, and Prince Pipes and Fittings Ltd., have signed a processor agreement for the manufacturing and sale of Prince FlowGuard Plus CPVC (Chlorinated polyvinyl chloride) pipes and fittings in India. FlowGuard Plus products will be available from Prince Pipes and Fittings Ltd. in India starting in September.
"Lubrizol is dedicated to supplying the highest quality CPVC compounds to service hot & cold water plumbing markets in India. This partnership with Prince Pipes and Fittings Ltd. will further strengthen FlowGuard Plus' commitment to enabling clean water supply to millions of citizens in India through Prince Pipes' robust distribution network and strategically located manufacturing facilities across India," explains Vince Misiti, General Manager, TempRite Engineered Polymers.
FlowGuard Plus has been part of Indian homes and buildings for more than two decades.
Commenting on the collaboration Parag Chheda, Executive Director of Prince Pipes and Fittings Limited, said, "Our association with Lubrizol significantly expands our capabilities and strengthens our agility in the market place. Prince Pipes' robust distribution network combined with Lubrizol's brand equity is set to create strong and sustainable partnership in Indian piping industry. We understand India's evolving needs and committed to leveraging new technologies to offer home owners, consultants and builders the advantage of a preferred global brand and best-in-class product."
Prince Pipes and Fittings Limited (PPFL) is one of India's largest integrated piping solutions & multi polymer manufacturer based in Mumbai. Incorporated in 1987, it is India's leading PVC pipes manufacturer and one of the fastest growing companies in the industry. Over three decades, the company has been engaged in the manufacturing of polymer piping solutions in four types of polymers - CPVC, UPVC, HDPE, PPR. The company's head office is located in Mumbai, Maharashtra.
(PRA)
---
Subscribe to Get the Latest Updates from PRA Please click here
©2020 Plastics and Rubber Asia. All rights reserved.
©2020 Plastics and Rubber Asia. All rights reserved.
Home
Terms & Conditions
Privacy Policy
Webmail
Site Map
About Us
SOCIAL MEDIA