M&As: Saint-Gobain acquires French medical firm; Hexion sells phenolic resins business to Black Diamond for US$425 mn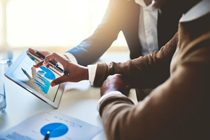 Materials company Saint-Gobain Life Sciences says it is broadening its medical components capabilities with the acquisition of MS Techniques and Transluminal. The 137-person company, located in Pompey near Nancy (France), brings to Saint-Gobain years of experience in high-precision thermoplastic extrusion and design expertise for minimally invasive catheter solutions with a strong focus into the cardiovascular market. The company's design and manufacturing capabilities will be complemented by Saint-Gobain's material expertise, financial strength, and global presence in the medical device market. MS techniques and Transluminal will be integrated within Saint-Gobain Life Sciences' Medical Components business unit.
At their core, both companies are very similar, and have customised, co-development models, and similar corporate cultures. Saint-Gobain is building on these synergies to bring customers the very best of both companies.
"We are looking forward to welcoming MS Techniques and Transluminal to the Saint-Gobain Medical family. Aligning with our growth strategy, they strengthen our presence in Europe, broaden our precision extrusion capabilities and catheter design expertise, helping us further expand into the interventional and minimally invasive market." says John Schmitz, General Manager for Saint-Gobain's Medical Components and Electronics.
MS Techniques and Transluminal have a strong track record of developing new catheter solutions that fit the needs of their customers. Saint-Gobain will focus on preserving, supporting, and further investing in the company's rich culture of innovation.
Meanwhile, in other news chemical firm Hexion Inc. has entered into a definitive agreement to sell its Phenolic Specialty Resin, Hexamine and European-based Forest Products Resins businesses for approximately US$425 million to Black Diamond and Investindustrial. The consideration consists of US$335 million in cash and certain assumed liabilities with the remainder in future proceeds based on the performance of the business.
Together, these businesses posted sales of approximately US$530 million for the last 12 months ended June 30, 2020. The transaction includes approximately 900 associates and 11 manufacturing facilities globally where phenolic specialty resins and engineered thermoset moulding compounds are produced for a wide range of end markets including building and construction, industrial, automotive, electronics, agriculture and consumer.
The company expects to use the sale proceeds to invest in its business and further reduce its debt. The transaction is intended to close in the first quarter of 2021, subject to regulatory approvals and other customary closing conditions, including Works Council consultation.
Commenting on the transaction, Craig Rogerson, Chairman/President/CEO, said: "We continue to strategically manage our portfolio providing us the ability to further strengthen our balance sheet and maintain a strong business going forward. As we proceed, we will leverage our differentiated technology and global manufacturing footprint to serve the diversified customers of our remaining businesses. On behalf of everyone at Hexion, I would like to thank our associates within our Phenolic Specialty Resins, Hexamine and European-based Forest Products Resins businesses for their many contributions. I am confident they will have exciting opportunities ahead."
The globally recognisable brands and trademarks include Bakelite, Durite, Cellobond, and Resonance, as well as facilities and a R&D and technical service platform.
(PRA)
---
Subscribe to Get the Latest Updates from PRA Please click here
©2020 Plastics and Rubber Asia. All rights reserved.
©2020 Plastics and Rubber Asia. All rights reserved.
Home
Terms & Conditions
Privacy Policy
Webmail
Site Map
About Us
SOCIAL MEDIA