M&As: Huntsman sells remaining interest in Venator to SK Capital; Borealis completes acquisition of DYM Solution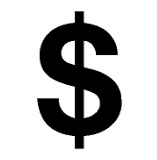 US chemical firm Huntsman has entered into a definitive agreement with funds advised by SK Capital Partners to sell approximately 42.5 million of the shares it holds in Venator Materials for a cash purchase price of approximately US$100 million, including a 30-month option for the sale of the remaining approximate 9.5 million shares it holds at US$2.15 per share. The transaction is subject to regulatory approvals and is expected to close near year-end 2020.
Huntsman said that together with estimated cash tax savings of approximately US$150 million anticipated by offsetting the capital loss on the sale of Venator shares against the capital gain realised on the sale of its chemical intermediates and surfactants businesses that closed in January 2020, the company expects to secure an aggregate total benefit of approximately US$250 million in cash near year end.
Peter Huntsman, Chairman/President/CEO, further commented, "I am pleased to have reached an agreement to sell our remaining interest in Venator to SK Capital. We enjoy an ongoing relationship with SK Capital and their co-founder Barry Siadat. They are a great owner and operator of businesses and we are pleased for them to acquire Huntsman's stake in Venator, a world class functional and specialty TiO2 business. The proceeds to be received will further bolster our balance sheet and only enhance our flexibility for further growth."
In other news, Austria's Borealis says that it has successfully acquired a controlling stake in South Korean compounder DYM Solution Co. Ltd. Borealis says the acquisition solidifies its position as a partner of choice for global wire and cable customers, helping to meet the growing needs and requirements of the wire and cable industry today and in the future.
Based in Cheonan South Korea, DYM Solution Co. Ltd. was founded in 1992 and is a provider of compound solutions for the global wire and cable industry. It specialises in semi-conductive, halogen-free flame retardant (HFFR), rubber and silane cured compounds.
With this investment, Borealis extends its global wire & cable asset footprint. Borealis will broaden its extensive and sophisticated portfolio, with complementary products and technologies for semi-conductive, flame retardant, rubber and silane cross-linkable compounds.
The acquisition enables Borealis and Borouge to better serve their customers by:
offering an immediate capacity increase to further secure the product supply;


geographically extending the asset footprint and supply base, enabling more local service in the region;


building upon Borealis' broad and sophisticated portfolio with DYM's complementary products and technologies – thereby increasing the offering to the market; and


improving the full system offering to better meet the growing market requirements for longer lifetime cables.


"Decarbonisation of the energy sector is creating substantial growth opportunities for the global wire and cable industry. Borealis and Borouge remain committed to assist our customers around the world with the most complete offering to enable this Energy transformation The DYM acquisition will complement our offering to better serve our clients," says Lucrèce Foufopoulos, Borealis Executive Vice President Polyolefins, Innovation and Circular Economy Solutions.
"We see Borealis as a reliable and strong partner with an excellent track record for innovation and customer service and are very happy that the transaction has been successfully concluded. We look forward to our common future activities and have already identified potential future opportunities for growth enabled by the transaction. In other words, the deal will allow DYM Solution to secure a world-class method of compound production and to significantly expand its capabilities through continuous and organic cooperation with Borealis, and to provide services that far exceed customer requirements in the Wire and Cable industries. Therefore, the combination of DYM Solution and Borealis has the potential to serve the wire and cable customers around the world even better," says DYM Solution CEO/Founder Park.
(PRA)
---
Subscribe to Get the Latest Updates from PRA Please click here
©2020 Plastics and Rubber Asia. All rights reserved.
©2020 Plastics and Rubber Asia. All rights reserved.
Home
Terms & Conditions
Privacy Policy
Webmail
Site Map
About Us
SOCIAL MEDIA