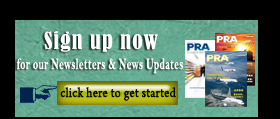 Plant Set-ups: Total Corbion PLA inaugurates bioplastics plant in Thailand; Mitsubishi Chemical to increase polyester film output in Indonesia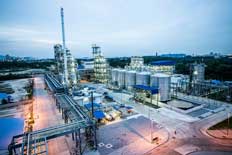 Total Corbion PLA, a 50:50 joint venture between Total and Corbion, has inaugurated its 75,000-tonne/year PLA (Poly Lactic Acid) bioplastics plant in Rayong, Thailand. The opening celebrates the start-up of the world's second largest PLA plant, which enabled an increase in available production capacity for this versatile biopolymer by almost 50%. PLA bioplastics provide a valuable contribution towards the circular economy, being biobased and biodegradable and offering multiple environmentally-friendly end-of-life solutions.
The new facility produces a broad range of Luminy PLA resins from renewable, non-GMO sugarcane sourced locally in Thailand. The plant has been operational since the end of 2018. Additionally, Total Corbion PLA operates a 100,000-tonne/year lactide plant, which produces the monomer required for the production of PLA, and a 1,000-tonne/year PLA pilot plant, used for product development. Combined with Corbion's lactic acid plant, located on the same site, this enables a fully integrated production chain from sugar to PLA.
"This is a moment of great pride for me and the teams of Total Corbion PLA" said Stéphane Dion, , CEO at Total Corbion PLA. "In addition to its functionality attributes, PLA brings concrete solutions in terms of sustainability, and we are glad that our state-of-the-art plant is up and running to cater for the growing needs of the market."
"The creation of sustainable growth with PLA bioplastics truly fits with our ambition to build new business platforms, applying disruptive technologies. PLA bioplastics will also drive further development and growth of Lactic Acid, which is at the centre of Corbion's strategy to develop sustainable ingredient solutions to improve the quality of life for people today and for future generations" says Executive Vice President Innovation Platforms at Corbion Marc den Hartog.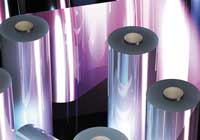 In other news, Japanese chemical maker Mitsubishi Chemical Corp. says it will increase its polyester film production capacity in Indonesia to meet rising global demand for optical and electronics applications. The company plans to invest about US$130 million in a new facility owned by its subsidiary PT MC Pet Film Indonesia to increase capacity to 25,000 tonnes/year by the end of 2021.
Mitsubishi Chemical's polyester film is mainly used for optical applications such as display panels, and demand is expected to continue growing. The Tokyo-based company also says it anticipates more demand for electronic parts like multilayer ceramic capacitors, or MLCCs, in line with electrification in automobiles and an increase in 5G telecommunication base stations.
Set up in 1995, the Indonesian unit makes thin films for industrial use and will supply the product mainly to Asia.
Besides Japan, Mitsubishi Chemical produces polyester films in China, Germany, Indonesia and the US and is considering increasing production capacity in Europe, where demand for film for industrial applications is on the upward trend.
(PRA)
---
Subscribe to Get the Latest Updates from PRA Please click here
©2019 Plastics and Rubber Asia. All rights reserved.
©2019 Plastics and Rubber Asia. All rights reserved.
Home
Terms & Conditions
Privacy Policy
Webmail
Site Map
About Us
SOCIAL