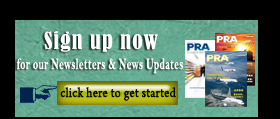 Plant Set-ups: LyondellBasell/Bora jv for petchem complex in China; Lotte Chemical starts commercial operations of US plant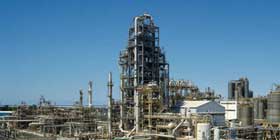 Chemical firm LyondellBasell is to expand in China through a 50/50 joint venture with the Liaoning Bora Enterprise Group (Bora) in Panjin, China. The jv will operate a 1.1 million tonne-ethylene cracker which will produce olefins & polyolefins. It will manufacture 800,000 tonnes/year of PE, 600,000 tonnes/year of PP and 350,000 tonnes/year of styrene, the companies said. The joint venture could invest up to US$12 billion over ten years through additional phases, the companies said.
The polyolefin products produced at the complex will be marketed by LyondellBasell.
Bora began construction of the facility in 2019 and the project is expected to be completed by the end of 2020.
This project will utilise LyondellBasell technologies and significantly expand the company's participation in the rapidly growing Chinese olefins & polyolefins. According to IHS Markit, China makes up more than 60% of the Asian chemicals market and represents 40% of global chemicals growth over the next decade. Olefins and polyolefins are core products for LyondellBasell.
LyondellBasell currently operates three PP compounding facilities in China. These facilities are located in Guangzhou, Suzhou and Dalian.
When completed, the plant will employ LyondellBasell's Hostalen ACP PE technology and both Spheripol and Spherizone PP technologies.
"China is the largest, fastest growing market in the world for our core products," said Bob Patel, CEO of LyondellBasell. "The formation of this JV with a well-respected Chinese company allows us to increase our flexibility to produce these products closer to the customer. We see tremendous opportunity to create additional value and potentially grow further in this very important market."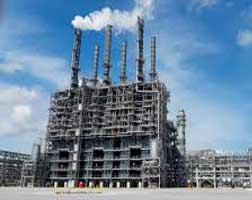 In other news, Malaysia's Lotte Chemical Titan Holding's US-based joint venture company Lotte Chemical USA Corp has started operations of its ethane cracker and monoethylene glycol (MEG) plants on an integrated basis. A 40:60 joint venture investment project with a total investment capital of US$$3.1 billion between Lotte Chemical Titan and Lotte Chemical Corporation (LCC), South Korea, the large-scale petrochemical facility is located in Lake Charles, Louisiana. It comprises two manufacturing facilities that has the capacity to produce 1 million tonnes/year of ethylene and 700,000 tonnes/year of MEG. The Houston area, where Lake Charles is located is the world's largest oil refinery hub for oil and gas production and logistics in the United States.
Through this project, the Lotte Group says it is the first South Korean petrochemical company to build and operate a petrochemical complex in the US. This project will expand the group's global presence and contribute to LCC's global ethylene production capacity, which will reach 4.5 million tonnes/year, making it the largest domestic and seventh largest producer of ethylene in the world.
The 1 million tonne ethane cracker manufacturing facility was developed by means of a joint venture structure between LC USA which owns a 88% stake and Axiall Corporation owned by Westlake Chemical Corporation, which owns the remaining 12% stake. Lotte Chemical Titan's effective stake in this ethane cracker is 35.2%.
Axiall Corporation will offtake half of the ethylene produced from the ethane cracker and the other half will be consumed by the LC USA MEG Plant as the primary feedstock. The MEG facility is wholly owned by LC USA and Lotte Chemical Titan has a 40% stake in this facility.
(PRA)
---
Subscribe to Get the Latest Updates from PRA Please click here
©2019 Plastics and Rubber Asia. All rights reserved.
©2019 Plastics and Rubber Asia. All rights reserved.
Home
Terms & Conditions
Privacy Policy
Webmail
Site Map
About Us
SOCIAL