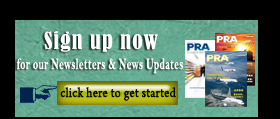 Plant Set-ups: Equate inaugurates MEGlobal EG site in US; Borealis breaks ground on new propylene facility in Belgium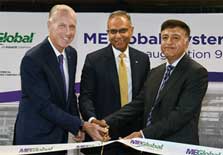 Kuwaiti petrochemicals producer Equate Group, which is also the second largest producer of ethylene glycol (EG), has inaugurated its new MEGlobal Oyster Creek site in Oyster Creek, Texas, US. The world-scale, 750,000 tonnes/year ethylene glycol manufacturing facility is part of Equate's wholly-owned subsidiary, MEGlobal Americas Inc. (MEGlobal.) It will produce monoethylene and diethylene glycol, products used in a number of market applications including polyester fibres, polyethylene terephthalate (PET) bottles and packaging, antifreeze and coolants, paints, resins, deicing fluids, heat transfer fluids and construction materials.
"This is a major achievement for the Equate Group and will benefit both Kuwait and the US," said President/CEO Dr. Ramesh Ramachandran. "With a growing global market for EG products, it will provide us with greater flexibility to satisfy our customers' needs while capitalising on the US shale gas opportunity. This site builds on our global footprint and is part of our strategy to grow our value-added business as a leading ethylene glycol producer and supplier."
Ramachandran noted the site builds on the longstanding relationship between its Kuwaiti partner, Petrochemical Industries Company in Kuwait (PIC) and the US partner, Dow Inc., a relationship that was forged during the liberation of Kuwait. It led to the formation of the Equate Petrochemical Company, a joint venture between Dow and PIC (42.5% each ownership) as well as Boubyan Petrochemicals Co. K.S.C. (BPC) with 9% ownership and Qurain Petrochemical Industries Co. (QPIC) with 6% ownership.
"The Equate Group began with large investments in Kuwait and now comes full circle with the investment in Texas. Our ability to leverage the project execution and operational excellence expertise of Dow allowed us to deliver the project on time and on budget which is a remarkable accomplishment," Ramachandran said.
Equate Executive Vice President Naser Al-Dousari added, "This is an important milestone in our history, adding manufacturing capacity on the US Gulf Coast to satisfy customer needs in the region. Equate's glycol footprint in the Americas is as large as that in Kuwait. The community in Texas has been very welcoming to this investment and we look forward to being a part of this region."
The site created 55 new full-time long-term jobs and 25-35 contract jobs. It employed almost 2,000 construction workers at peak.
Commercial quantities of finished product are expected to begin shipping by November 2019.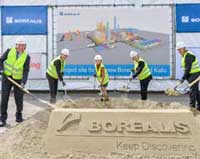 Meanwhile, Austrian chemical firm Borealis recently held the groundbreaking ceremony for its new, world-scale propane dehydrogenation (PDH) plant. Located at the existing Borealis production site in Kallo, Belgium, the new facility will have a targeted production capacity of 750,000 tonnes/year of propylene, making it one of the largest and most efficient plants of its kind in the world. With a total of around EUR1 billion invested in the course of the project, the investment is the largest ever made by Borealis in Europe. It underscores the company's commitment to its operations on the Continent, and to being the supplier of choice to its European customers.
PDH is a vital process step in the production of propylene from propane. As one of the most important building blocks for the entire chemical industry, propylene is the raw material used to produce polypropylene (PP), which in turn is one of the most widely used plastics. PP forms the base of countless industrial applications used in any number of sectors, including automotive, consumer goods, energy, food packaging, healthcare, and many others.
European demand for propylene is growing, yet presently, supply is decreasing due to a confluence of global market developments. The start-up of the new Kallo plant, scheduled for the middle of 2022, means that European customers will soon be able to rely on the secure supply of competitively priced propylene and its derivatives.
Several factors influenced the Borealis decision to invest in the Kallo location. First, the economies of scale offered by the Port of Antwerp in Flanders are significant due to its well-established transportation and logistics infrastructure. Thanks to the adjacency to an existing Borealis production unit on site, Borealis will be able to exploit additional synergistic effects.
Crucially, the new PDH plant will employ Honeywell UOP's Oleflex technology, a widely used, reliable and sustainable choice for on-purpose propylene production.
Above and beyond the increase in production capacity, the new plant is helping make Borealis operations become more efficient and sustainable. Using the Oleflex technology makes it possible to consume less energy in production, yet produce higher volumes of the same quality. Less propane will be required, but more own hydrogen will be produced, enabling Borealis to supply not only its own internal needs, but those of third parties as well. Finally, the embedded, multi-fuel cogeneration unit in the new PDH plant will generate a significant part of the steam and electricity required for operations.
The new PDH plant will create around 100 new full-time positions at Borealis, and two to three times as many at Borealis suppliers and contractors in the area. During the construction phase, an average of around 1,000 workers will be employed on site, with this figure spiking to over 2,000 during crucial building phases. Once the plant is operational, additional labour will be required for regular plant turnarounds taking place every several years. Advantageous knock-on effects are also expected for regional suppliers and other businesses in Flanders, as this significant Borealis investment boosts the overall strategic importance of the Port of Antwerp.
Borealis in fact won the Flanders Investment and Trade's 2019 Foreign Investment of the Year trophy earlier this year in recognition of the socio-economic importance of this investment for the region.
"The Borealis investment in the new Kallo plant is not only the largest investment we have ever made in Europe – it is also the most significant investment in Europe by a petrochemicals industry player in the last 20 years," says Borealis CEO Alfred Stern. "Investing in our European assets is a clear signal of our commitment to enhancing the efficiency and sustainability of our operations, but also to bolstering the region as an essential industrial hub."
Construction commencing 2019, with start-up planned for mid-2022.
Tecnimont was awarded the engineering, procurement, construction management (EPCM) contract as well as the commissioning services contract for the project.
(PRA)
---
Subscribe to Get the Latest Updates from PRA Please click here
©2019 Plastics and Rubber Asia. All rights reserved.
©2019 Plastics and Rubber Asia. All rights reserved.
Home
Terms & Conditions
Privacy Policy
Webmail
Site Map
About Us
SOCIAL