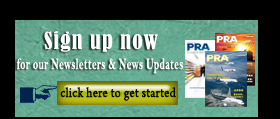 Plant Set-ups: Daikin to invest US$195 mn for US expansion; Evonik breaks ground on EUR400 mn PA12 complex in Marl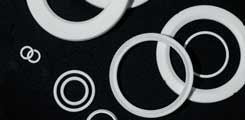 Daikin America, Inc. (DAI) is investing up to US$195 million to expand its Decatur, Alabama facilities in the US. This expansion will add polymer production capability, associated monomer production, utility systems, infrastructure enhancements and R&D capabilities. Construction will begin in January 2020.
Among other things, the expansion will increase Daikin's PTFE and melt resin polymer production capacity. With this expansion, DAI will introduce differentiated polymers used in high value applications. The capacity addition will permit Daikin to more effectively service customers worldwide.
DAI Executive Vice President and Plant Manager David Hendrixson explained that Daikin chose the Decatur plant to expand its polymer production over locations in Japan and China. "This investment shows Daikin's confidence in the Decatur community and its people. We appreciate the support of the State of Alabama, local officials, and the Tennessee Valley Authority. Daikin is proud to be a part of the Decatur and Morgan County community." This is the 25th year of operation of the Decatur plant.
DAI is headquartered in Orangeburg, New York. The company is a wholly-owned subsidiary of Daikin Industries, Ltd. of Osaka, Japan, which is one of the largest fluorochemical suppliers in the world. Daikin has been a world leader in the development, manufacture, and sales of fluoropolymers, fluoroelastomers, surface modification technology, and refrigerant gases since 1924. Daikin products are used in countless applications and products to achieve high performance, quality, and customer satisfaction.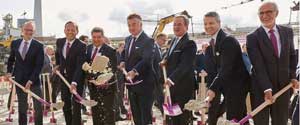 In other news, German specialty chemicals company Evonik has officially begun construction on its largest investment to date in Germany. The company is expanding capacity for polyamide 12 (PA 12) by more than 50% at its largest site in the world, with an investment of EUR400 million. The project will complement existing PA 12 production there with additional plants for the polymer and its precursors. Start-up is scheduled for 2021.
According to Armin Laschet, Prime Minister of North Rhine-Westphalia, speaking at the ceremony, Evonik's investment in an ultra-modern production site "shows that North Rhine-Westphalia is the number one chemical location in Germany and can compete at a global level".
He added, "Singapore and other countries competed hard for this plant with tax benefits. In the end, the decision was for Marl because here we have the advantage of a network of competent chemical and energy companies. Plastic is a high-tech material and a resource of the future."
Christian Kullmann Chairman of the Executive Board of Evonik Industries said: "This is the biggest single investment our company has made in Germany. We're building this plant because we want to continue to grow with innovative specialty chemical products. With our high-performance polymer PA12 we can supply global strategic growth markets such as 3D printing. But also in the automotive industry, our light-weight and long-lasting plastic makes an important contribution to resource efficiency."
Evonik is one of the world's leading producers of PA12, which the company sells under the brand name Vestamid Granulate. Demand for the material is considerable in highly attractive markets such as the automotive industry, oil and gas extraction, medicine, and athletics. Vestonsint, a powdered version of PA12, is used in applications such as metal coatings for consumer goods, dishwasher baskets, automobile components, and medical devices. Evonik has also spent years developing specialty polymer powders that allow manufacturers to use 3D printing to produce high-tech components on an industrial scale.
(PRA)
---
Subscribe to Get the Latest Updates from PRA Please click here
©2019 Plastics and Rubber Asia. All rights reserved.
©2019 Plastics and Rubber Asia. All rights reserved.
Home
Terms & Conditions
Privacy Policy
Webmail
Site Map
About Us
SOCIAL