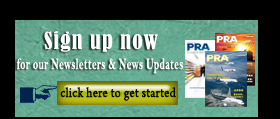 Plant Openings: Amcor to open innovation centre in Ohio; Huntsman sets up PU house in Dubai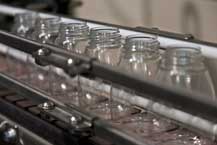 Australia-headquartered packaging giant Amcor says its home and personal care brands will have increased access to world-leading packaging innovation at a new centre to be opened in New Albany, Ohio, US. Amcor will provide design expertise, rapid prototyping, product sampling, and testing capabilities to help consumer goods companies stay ahead of the competition.
The Innovation Centre is supported by a cross-functional team of engineers, designers, and technical specialists who work with customers on their product concepts. Customers can also access Amcor's latest innovations such as barrier technology, e-commerce, the use of PCR, and other more sustainable solutions as well as technical and operational efficiencies.
In the personal care market, turning around prototypes with speed and testing samples plays a crucial role in accelerating bottle design and selection, according to Sean Kharche, Vice-President of Amcor's Home and Personal Care market. "Our customers want innovation and speed to market and we have responded by providing one-stop access to Amcor's industry-leading capabilities in Ohio," said Kharche. "The goal is to help our customers develop products with unprecedented flexibility and speed."
Consumer brands are competing in a fast-paced market for share of mind where packaging differentiation has a significant influence on consumer choice. Amcor says it is confident that its Innovation Centre will help its customers to combat the "sea of sameness" with unique packaging solutions. With more than 30 innovation awards in recent years, Amcor says it is the best choice to deliver quality, innovation, and differentiated packaging.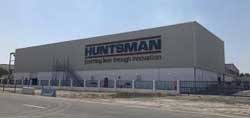 In other news, US-based Huntsman Corporation has opened its new polyurethanes (PU) systems house in Dubai. Situated within the Jebel Ali Free Trade Zone (JAFZA), the purpose-built facility is said to strengthen Huntsman's downstream capabilities in the Middle East and North Africa - increasing its capacity to produce PU systems and polyester polyols for customers across the region.
The new systems house comprises a production area equipped with manufacturing equipment plus blenders, reactors, filling stations, control room, offices and quality control laboratories. The facility will manufacture PU foams for construction, insulation, appliances, bedding and furniture applications. It will also produce systems for the footwear industry; and prepolymers for coatings, adhesives, sealants and elastomers applications.
The site will also serve as the regional base for Huntsman's Demilec spray polyurethane foam (SPF) business, which makes SPF insulation used in commercial and residential properties to improve energy efficiency. The new systems house is equipped with a dedicated spray foam application and training centre and will provide customers in the region with local technical and training assistance, fully supported by the global Demilec organisation.
Tony Hankins, President of Huntsman's Polyurethanes division said: "This investment is the latest step in the expansion of our worldwide systems house capabilities, which underpin our downstream growth strategy. Constructing the new systems house at JAFZA brings us closer to our customers and gives us everything we need to expand our business in the Middle East and North Africa, including manufacturing competitiveness, infrastructure links and speed of response."
The firm also says that the UAE is a big importer of PU for use in construction and building projects and the production of consumer goods.
Huntsman's other downstream businesses in the Middle East include Huntsman EMA - a systems house in Turkey; and Huntsman Arab Polyols Company, in Saudi Arabia - a joint venture with the BCI Group of Companies, in which Huntsman is the majority shareholder.
(PRA)
---
Subscribe to Get the Latest Updates from PRA Please click here
©2019 Plastics and Rubber Asia. All rights reserved.
©2019 Plastics and Rubber Asia. All rights reserved.
Home
Terms & Conditions
Privacy Policy
Webmail
Site Map
About Us
SOCIAL