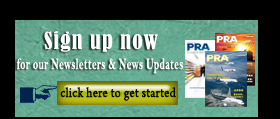 Plant Licences: Sinopec's PP/HDPE plant in China utilises LyondellBasell tech; Sonatrach/Total PP plant in Algeria utilises Honeywell UOP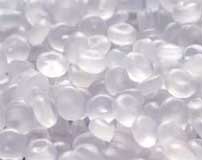 China Petrochemical International Co., Ltd (Sinopec International) has selected chemical firm LyondellBasell's polypropylene (PP) and high-density polyethylene (HDPE) technologies for a new facility at the Sinopec Zhenhai Refining & Chemical complex in Ningbo, Zhejiang Province, China. The complex will comprise of a 300 kilotonne/year PP plant that will utilise LyondellBasell's Spherizone PP process technology and a 300 kilotonnes/year HDPE plant that will utilise LyondellBasell's Hostalen ACP process technology.
The Sinopec Spherizone plant will commence operations using Avant ZN catalyst. The Hostalen plant will commence operations using Avant Z501 and Avant Z509-1 catalysts to produce a full range of multi-modal HDPE products.

"This again demonstrates LyondellBasell's leadership in polymer process technologies in the market," said Jim Seward, Senior Vice-President of R&D at LyondellBasell. Seward added: "The selection by Sinopec International of the Spherizone technology as the innovative manufacturing platform for polypropylene resins and the Hostalen ACP technology as the leading low-pressure slurry process for the production of HDPE resins shows once again the confidence the market has in our technologies."
The Spherizone breakthrough multi-zone circulating reactor provides a unique and innovative platform to manufacture polypropylene products with novel architecture and enhanced product properties.

The Hostalen ACP process technology manufactures high performance, multi-modal HDPE resins with an industry-leading stiffness/toughness balance, impact resistance, high stress cracking resistance and process advantages used in pressure pipe, film and blow moulding applications.

Meanwhile, in other news US firm Honeywell says that Sonatrach Total Entreprise Polymères (STEP) has selected Honeywell UOP's C3 Oleflex technology to produce 565,000-tonne/year of polymer-grade propylene for a proposed plant in Arzew, Algeria. Sonatrach Total Entreprise Polymères (STEP) is a joint venture between Algeria's State Oil Company Sonatrach S.p.A. (51%) and France's Total S.A. (49%). The STEP joint venture was created in 2018 to carry out the joint petrochemical project in Arzew.
In addition to technology licensing, Honeywell is providing the basic engineering design, services, equipment, catalysts and adsorbents for the plant. When completed, it will represent UOP's second C3 Oleflex unit in North Africa, following an earlier award in Egypt.
In 2018, Honeywell announced that Sonatrach will use technologies from Honeywell UOP to produce cleaner-burning transportation fuels at its Skikda Refinery on the eastern Mediterranean coast of Algeria. UOP also announced that Sonatrach will use UOP technologies, including C4 Oleflex, at its Arzew facility to produce 200,000 tonnes/year of methyl tert-butyl ether (MTBE), a high-octane gasoline additive that reduces emissions in automobile exhaust.
"The Oleflex technology will enable STEP to convert domestically produced propane into propylene, a primary component in a wide variety of plastic products rapidly growing in demand in the region," said Bryan Glover, Vice-President of Honeywell UOP's Petrochemicals & Refining Technologies business. "STEP will further convert the propylene into polypropylene plastic to supply customers in Algeria, along the Mediterranean, and in other markets like Europe.
Honeywell UOP's C3 Oleflex technology uses catalytic dehydrogenation to convert propane to propylene and is designed to have a lower cash cost of production and higher return on investment compared to competing dehydrogenation technologies. Its low-energy consumption, low-emissions and fully recyclable, platinum-alumina-based catalyst system helps minimize its impact on the environment. The independent reactor and regeneration design of the Oleflex technology helps maximiSe operating flexibility and onstream reliability. Oleflex technology has been selected for 63 out of 84 dehydrogenation projects globally since 2011, including propane (C3), isobutane (iC4) and mixed C3/ iC4 service.
(PRA)
---
Subscribe to Get the Latest Updates from PRA Please click here
©2019 Plastics and Rubber Asia. All rights reserved.
©2019 Plastics and Rubber Asia. All rights reserved.
Home
Terms & Conditions
Privacy Policy
Webmail
Site Map
About Us
SOCIAL