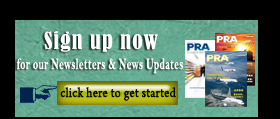 Packaging: Less plastics, the holy grail for eco-friendly packaging
Also, download this story from the electronic issue here
Seen as a plausible solution to remedy the plastic waste crisis, reducing plastics is the approach the packaging sector is taking, says Angelica Buan in this article.
Plastics production is continuous and yearly, about 300 million of plastics are produced worldwide. At the same time, plastics accounted for almost 1.8 billion tonnes of carbon dioxide in 2015, and the amount of plastics in the waste stream is projected to increase as consumption for the material increases.
Some experts declared that the traditional plastics' "design failure" results in the accumulation of hard-to-recycle and non-degradable plastics in the waste stream; while others attribute the ambit of plastics pollution to the lackadaisical attitude of plastics and chemical industries in resolving this.
A report published in 2018 by US-based Center for International Environmental Law cited that plastics producers, together with resin producers and chemical/petroleum businesses that provide feedstocks, have long known about the ocean plastic problem, yet have maintained an exclusive stance on the matter. "Plastics producers have often taken the position that they are only responsible for plastic waste in the form of resin pellets, and that other forms of plastic waste are out of their control," said the report.
Meanwhile, according to researchers from the University of California, Santa Barbara, in a recent study on plastics' carbon footprint, and which they say as the first global assessment of the life cycle greenhouse gas (GHG) emissions from plastics, global demand for plastics could grow by 22% over the next five years. Therefore, in order to break even, emissions must be slashed by 18%. At the current rate, emissions from plastics will reach 17% of the global carbon budget by 2050, the report furthered.
To help curb rising emissions is to reduce demand for plastics, which as statistics have shown has not resulted favourably as expected. For example, the plastic bag ban has already run its course, with plastic alternatives that are claimed to biodegrade faster but are more costly to produce have yet to keep up at conventional plastics' adoption rates.
Recycling is a straightforward solution, however, this too has yet to deliver the targeted numbers. Based on findings from the Production, use, and fate of all plastics ever made report by the University of California, over 90% of plastics were not recycled in 2015.
Thus, using fewer plastics and increasing post-consumer recycled content are attainable strategies, especially in packaging, plastics' largest market that has continued to grow against the back of rising demand for single-use containers for food, beverage, and consumer products.
Recyclable-certified mono-structure films in the market
By design, plastic films are already environmentally-friendly because it takes less energy to produce and the films occupy less space in storage and shipping and thus reduce logistical environment impact. Many films are also recyclable and more innovations in films are expected to be launched to comply with recycling standards.
One such development comes from UK-headquartered manufacturer of biaxially-oriented polypropylene (BOPP) films Innovia Films that has snagged the "Made for Recycling" qualification for its newly launched high barrier BOPP film. The company worked with Interseroh, an independent German recycling and consulting company, to have its Propafilm Strata SL film evaluated. Interseroh analyse and evaluate the packaging based on sound criteria along with the entire after-life processes (collection, sorting, recycling and processing). The result is a scale that determines whether the packaging is non-recyclable through to very good. The Strata BOPP film obtained a "very good" rating.
According to Innovia Films, due to the mono structure of the film it performs much better in recycling than composite films and can be added to the PP-closed loop system. Other attributes are its barrier to aroma, mineral oils and oxygen even at relative humidity levels, ensuring increased shelf life. It is glossy, food contactcompliant and chlorine-free. Additionally, the film is suitable for use in a range of markets, is printable and offers a wide seal and hot tack range.
Along that vein, a fully recyclable packing film for fresh and processed food has been developed by Austrian paper and packaging company Mondi. The recyclable PP film is ideal for the thermoforming of flexible films for modified atmosphere packaging (MAP) and vacuum packaging, which is known for its ability to extend the shelf life of products such as meat and cheese. The new, coextruded material includes a top and bottom web, with an internal barrier layer that comprises less than 5% of the entire structure, meaning it qualifies as a mono-material construction and is fully recyclable in existing waste streams.
Germany-based Institut cyclos-HTP (Institute for Recyclability and Product Responsibility) has independently certified the film structure to have the highest qualification "Class AAA" in recyclability. Previous multi-material construction rendered the previous packaging unrecyclable and also resulted in a much higher carbon footprint as confirmed by life cycle analyses. The new film represents a 23% reduction in carbon footprint compared to existing conventional packaging, Mondi said.
Likewise, English chemicals manufacturer Birch Chemicals (formerly Innovo) is embarking on an effort to reduce its plastic usage by 6.8 tonnes/year. Recently, it partnered with UK packaging supplier Kite to carry out a stretch wrap audit on site with one of Kite's load retention specialists. The result was the implementation of a brand new stronger, more efficient and thinner film applied using one of Kite's Robopac wrapping machines.
This will save the equivalent of 566,667 plastic bottles in packaging and reduce carbon emissions by the equivalent of taking seven family-sized diesel cars off the road, according to Birch, which is also known for its Masterox range of plastic desiccants used in thin film and other plastics applications, including recycling.
More recycled content, shift to aluminium
Beverage giant PepsiCo has innovated its packaging by using recycled plastic and in a recent bid to use less plastic, shifted to using aluminium cans for certain brands.
To be trialled in the market is the new non-plastic packaging for the Aquafina water brand, which will be offered in aluminium cans in the US. The changes, which will take effect next year, are expected to eliminate more than 8,000 tonnes of virgin plastic and approximately 11,000 tonnes of greenhouse gas emissions. The move underscores PepsiCo's goals to make 100% of its packaging recyclable, compostable, or biodegradable and use 25% recycled plastic content in all its plastic packaging by 2025.
The company is one of the largest users of foodgrade recycled PET in the world. It has partnered with The Recycling Partnership, Loop Industries, Alliance to End Plastic Waste, and World Economic Forum's Global Plastic Action Partnership (GPAP) to both increase recycling rates and improve the plastic recycling infrastructure.
In a related development, compatriot beverage firm Coca Cola Company's Dasani water brand is to be offered in the HybridBottle, which contains up to 50% plant-based renewable and recycled PET materials (PlantBottle and recycled PET plastic), and in aluminium cans.
The 20-oz bottles and the aluminium can formats, which will be available in the US in 2020, represent Coca Cola's goal of reducing plastics and incorporating up to 50% recycled materials in its packaging by 2030. Dasani, which in 2018 also pioneered the Purefill package-less water dispensing unit, plans to remove the equivalent of 1 billion virgin PET bottles from its US supply chain over the next five years.
Sustainable packaging brewing for beers
Recyclable packaging is also catching up on the glass-bottled alcoholic beverages market. Today, beer can come in packaging formats like PET that mimics the look of glass and flexible pouches, which are less space consuming, easier and safer to transport, and are recyclable.
Australian packaging company Amcor has developed the first PET bottle for pasteurised beer in Brazil. The company custom-designed 600 ml containers for São Paulo-based beverage maker New Age Bebidas for its Salzburg craft beer brand. It features a glass-like, champagne-style base combined with the convenience of lightweight and shatter-resistant PET. It also features a crown metal cap replicating the standard glass bottle.
According to Amcor, the PET bottles offer design advantages over glass while being lighter in weight, more easily and safely portable and unbreakable, as well as providing the required barrier protection.
Amcor uses an oxygen scavenger barrier additive to prevent oxygen ingress and egress, providing up to four months of shelf life. The PET bottle is compatible with existing recycling streams and is 100% recyclable. It also significantly reduces transportation costs, and energy and carbon emission reductions along the supply chain.
Likewise, British alcoholic beverage company Diageo has eliminated the plastic packaging from its beer brands, including Guinness, Harp and Smithwick's. The company reportedly invested £16 million to reduce the amount of plastic packaging that translates to removing an equivalent of 40 million 50 cl plastic bottles from the global waste stream. It will replace plastic shrink wrapping and ring carriers on its beer multipacks with what it says are recyclable and biodegradable cardboard packaging.
Diageo says it is on track with its targets and from 2025 will use plastics that allow for increased consumer recycling rates; make its plastic use fully recyclable (or reusable/compostable) and achieve an average 40% recycled content in its plastic bottles, with a target of 100% by 2030.
Sustainability in the game plan
Elsewhere, American toy company Hasbro, known for the iconic Power Rangers series, is completely phasing out plastic from its packaging by 2022. Starting next year, the Rhode Island-based company will be terminating bags, shrink wrapping, window sheets and blister packs.
Meanwhile, it has already started using its new plant-based PET for blister packs and plastic windows in its product packaging. The company has outlined its sustainable plans, which it hopes to achieve through 2025 across its facilities, including reducing GHG emissions by 20%, and halving waste to landfills, as well as reducing water and energy consumption by 15% and 20%, respectively.
A year ago, the company also launched a toy and game recycling pilot programme with recycling company TerraCycle to recycle used Hasbro toys sent by consumers into materials that can be used in the construction of play spaces, flower pots, park benches, and other innovative uses.
Hasbro, resonating with the global move to reduce the ecological footprint from packaging, proves that the issue of plastic pollution is no child's play.
(PRA)
---
Subscribe to Get the Latest Updates from PRA Please click here
©2019 Plastics and Rubber Asia. All rights reserved.
©2019 Plastics and Rubber Asia. All rights reserved.
Home
Terms & Conditions
Privacy Policy
Webmail
Site Map
About Us
SOCIAL