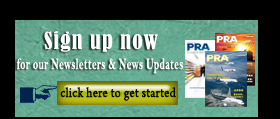 Mitsui Chemicals's bio-PP in government project; ADM/LG Chem to develop biobased acrylic acid
Japanese chemical firm Mitsui Chemicals is collaborating with Kaisei Inc. to commercialise its bio-polypropylene (bio-PP), with Japan's Ministry of the Environment adopting Mitsui's' bio-PP pilot project to build a system to recycle plastic and other resources in support of a carbon-free society. This is in line with Japan's efforts to reduce greenhouse gas (GHG) emissions.

With this, Mitsui says it is conducting the world's first bio-PP industrialisation demonstration test, and plans to conduct multifaceted evaluations of technologies, quality, economic efficiency, and environmental impact such as GHG reduction. Solving these issues, Mitsui will consider commercialisation of bio-PP with production to start in 2024.
Though PP accounts for more than 20% of the plastic produced in Japan, due to technical difficulties, production of polypropylene from biomass has not been established at the industrial level, says Mitsui.
The new production method being attempted for commercialisation sees various biomass mainly non-edible plants are fermented to produce isopropanol (IPA), which is then dehydrated to obtain propylene in a first-of-its-kind IPA method. Compared to other biomass production approaches studied by other companies thus far, this one could prove to be a more cost-effective way to manufacture bio-PP, claims Mitsui.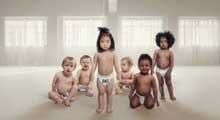 Kaisei Inc. will cultivate biomass raw materials used by Mitsui, collect wastes generated from biomass raw materials, and supply electricity to manufacturing facilities and manufactures fertilizers through its effective use.
In other news, US-based biomaterials firm Archer Daniels Midland Company (ADM) and South Korean chemical firm LG Chem are to tie up to create biobased acrylic acid, a foundational element required in the manufacture of superabsorbent polymers (SAP) used in a range of hygiene products, including diapers.
Under the terms of this agreement, ADM and LG Chem, one of the world's leading manufacturers of acrylic acid, will work jointly towards economically viable commercial production of a 100% biobased acrylic acid using ingredients from ADM corn processing. Although there is growing industry demand for products developed from renewable materials, acrylic acid is currently produced almost exclusively from petrochemicals. To support production, LG Chem plans to review the construction of a bio-SAP production plant in North America, and to explore additional bio plastic business opportunities.
"The acrylic acid project is another effort from ADM to create new sustainable materials from renewable resources, and demonstrates our strong commitment to support customer demand through innovation," said ADM Senior Vice-President/Chief Technology Officer Dr. Todd Werpy.
Sustainable innovation is not new to ADM. In 2018, ADM and DuPont opened the world's first production facility for biobased FDME. Using ingredients from ADM corn processing, FDME is a product that both extends product shelf life and reduces the amount of plastic needed in carbonated beverage packaging. In response to consumer demand for environmentally responsible products, many consumer packaged goods companies have committed to more sustainable packaging, including the use of biobased materials.
(PRA)
---
Subscribe to Get the Latest Updates from PRA Please click here
©2019 Plastics and Rubber Asia. All rights reserved.
©2019 Plastics and Rubber Asia. All rights reserved.
Home
Terms & Conditions
Privacy Policy
Webmail
Site Map
About Us
SOCIAL