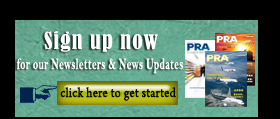 "Green" Plants: Alba looks east to HK for recycling plant; French partners to produce butadiene from biomass-ethanol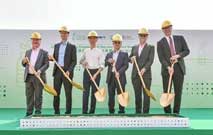 German recycler Alba Group is expanding its activities in Asia with the groundbreaking for its first recycling plant for the processing of PET and HDPE waste in Hong Kong, with a planned capacity of 35,000 tonnes/year. The plant will be operated by the joint venture New Life Plastics Ltd. that comprises partners: Swire Coca-Cola Limited and Baguio Waste Management & Recycling Limited (Baguio), a Hong Kong recycling firm which is the subsidiary of Baguio Green Group Limited.
The plant is being built in the EcoPark in Hong Kong, an industrial site for recycling and environmental technology. The Alba plant for recycling electrical and electronic waste (Hong Kong WEEE·PARK), which started in 2018, is also located here. The new plant will consist of three process stages: the high-tech sorting, the production of food-grade PET flakes and the manufacture of HDPE pellets. It will commence in the second half of 2020.
In the joint venture of the Alba Group, Swire Coca-Cola and Baguio, the expertise and operational areas of the three participating companies are combined. Swire Coca-Cola, as a key player in the domestic beverages market, is in full support of delivering a working plastic collection and recovery system in Hong Kong. As the project manager, Swire Properties, part of Swire Pacific, is responsible for design and construction of a facility with latest technologies for wastewater management and photovoltaic systems. As the local partner of waste management and recycling, Baguio will leverage on their strong expertise in waste management in contributing to collection and logistics management. Alba provides the technology expertise for sorting and processing the delivered plastics into flakes and pellets. The food-grade PET flakes are subsequently reused to produce new bottles, while the HDPE pellets go into the classic recycling into new, high-quality products both in the consumer area and in industrial applications.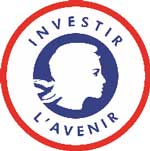 Meanwhile in other news, French tyre maker Michelin, IFPEN (a French training and research institute), and French biomass firm Axens are to tie up in the construction of the first industrial-scale prototype of a plant producing butadiene from bioethanol in France.
Launched in late 2012, the EUR70 million BioButterfly project aims to produce butadiene from ethanol from biomass (plants) in order to produce innovative synthetic rubbers that are more environmentally friendly.
Construction of this industrial prototype will start in late 2019 and is expected to be completed in late 2020 on Michelin's site in Bassens, near Bordeaux, where Michelin is already using butadiene from petroleum to manufacture its synthetic rubbers intended, in particular, for the European market.
After several years of laboratory tests (manufacture of a few grams) followed by the development of pilots at IFPEN-Lyon (manufacture of hundreds of grams), the industrial prototype must now validate the complete chain of steps in the manufacturing process to prove its technological and economic viability for mass production (between 20 and 30 tonnes/year). This is the last phase before industrial implementation of the process (100,000 tonnes/year) to be marketed by Axens.
The plant will test the use of ethanol from all kinds of biomass, including 2G ethanol (2nd generation, non-competing with food) made from forest or agricultural residues (straw, woodchips, etc.). It will validate the process developed by IFPEN which will eventually be included in the portfolio of green technologies marketed by Axens. This production pathway will also enable Michelin to better secure its access to butadiene while supporting its goal of sustainable mobility.
This decision gives a new dimension to the BioButterfly project that is supported by ADEME (French Agency for Environment and Energy Management) under the Investments for the Future Programme. It illustrates the willingness of partners to reduce the industry's environmental footprint by fostering the development of a bio-sourced synthetic rubber industrial sector and reaffirms their commitment to a new research and innovation sector serving a more sustainable industry.
Florent Menegaux (CEO of Michelin) said that the project is in line with the company's strategy to utilise 80% of sustainable raw material in its tyres by 2050. "We expect bio-butadiene to represent approximately 20% of this objective," he added.
(PRA)
---
Subscribe to Get the Latest Updates from PRA Please click here
©2019 Plastics and Rubber Asia. All rights reserved.
©2019 Plastics and Rubber Asia. All rights reserved.
Home
Terms & Conditions
Privacy Policy
Webmail
Site Map
About Us
SOCIAL