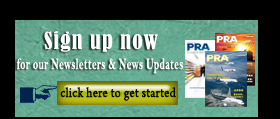 Green Materials: Ineos Styrolution confirms PS can be chemically recycled; 100 companies in alliance to pump up recycling in Europe
Styrenics maker Ineos Styrolution says that it had its first results of the ResolVe project for chemical recycling of polystyrene (PS). The ResolVe project team now has proof of concept of closed loop recycling. The process converts waste PS back to pure styrene via a depolymerisation process, followed by a polymerisation process resulting in a quality identical to virgin polystyrene.
PS is one of very few polymers that can be converted back into its specific monomer. Technical properties such as its low ceiling temperature enable recycling under conditions that can be achieved in a twin-screw extruder. The results show that PS is very well recyclable.
Fundamental questions covered in the ResolVe project include the yield of styrenics in the chemical recycling process and the impact of non-styrenic waste contaminations. It turns out that the chemical recycling process for PS is sensitive to PET contamination. On the other hand, it is hardly impacted by contamination with polyolefins of up to 10%.
These findings not only allow Ineos to address the next step of the project – the pilot phase. They also prepare the grounds for scaling the process for industrial use, and they allow to give guidance to waste sorters.
Norbert Niessner, Director Global R&D/ Intellectual Property at Ineos Styrolution, comments: "The ResolVe project gives us an insight into chemical recycling. As a result, we can clearly say: Polystyrene is indeed made for recycling. Together with today's progress in sorting technologies of post-consumer waste, I am confident that there is no longer a reason for polystyrene not to be recycled."
The ResolVe project, funded by the German Federal Ministry for Education, BMBF, is jointly executed by Ineos Styrolution together with Neue Materialien GmbH Bayreuth as well as with two institutes of the University of Aachen (RWTH) – the Institute for Processing and Recycling (Institut für Aufbereitung und Recycling, I.A.R.) and the Institute of Plastics Processing (Institut für Kunststoffverarbeitung, IKV). It also receives contributions from INEOS Manufacturing Deutschland GmbH in Köln.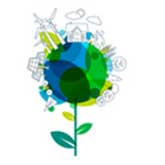 Meanwhile in other news, approximately 100 partners signed the founding act of the Circular Plastics Alliance in Brussels recently. The alliance, which was set up by the European Commission, covers all areas of the value chain - including manufacturers and processors of plastics, large retailers as well as disposal and recycling companies. The main objective of the alliance is to help ensure that by 2025, 10 million tonnes/year of recycled plastics will be used in the European Union, in line with the EU Commission's plastics strategy.
"High-quality plastics are practically indispensable in our age - for renewable energies, for example, in electronics and medical technology, for transport and construction. After they have been used, they must be recycled in the sense of closed-loop recycling and must thus be put to new uses," explained Dr. Markus Steilemann, CEO of materials company Covestro, which is also one of the participants. "The transformation from linear to circular systems, however, can only be achieved with the support of many partners from different sectors. The foundation of the Circular Plastics Alliance is an important step in this direction. Europe can provide impetus here worldwide".
Covestro wants to help in the new alliance, among other things, to design plastics from the outset in such a way that they are ultimately easily recyclable. In addition, the company can contribute its high level of research competence and innovative strength - for example to promote the development of chemical recycling, i.e. the conversion of used plastic into its molecules. Covestro also wants to give impetus to making the collection and sorting of waste as efficient as possible. The alliance is committed to ensuring that plastic waste no longer ends up in the environment and landfills, but is properly recovered and re-used.
Covestro has already been an active member of the Alliance to End Plastic Waste, a worldwide network of companies dedicated to reducing waste in the aquatic environment, since early 2019. The initiative comprises nearly 40 companies from the chemical, plastics, consumer goods and waste management sectors. Over the next five years, these companies intend to provide around US$1.5 billion for the cleaning of rivers, the development of new recycling technologies and the sensitisation of society to plastic waste.
(PRA)
---
Subscribe to Get the Latest Updates from PRA Please click here
©2019 Plastics and Rubber Asia. All rights reserved.
©2019 Plastics and Rubber Asia. All rights reserved.
Home
Terms & Conditions
Privacy Policy
Webmail
Site Map
About Us
SOCIAL