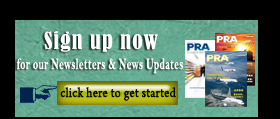 Green Materials: Dow/SCG to develop recycling and renewable solutions; Creating sustainable polymers from fragrant molecules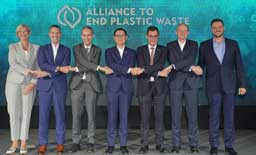 US chemical firm Dow and Thailand's SCG have tied up to develop new complete recycling solutions to add value to plastic waste and prevent them from ending up in the environment. This agreement is an attempt to create a circular economy for plastics in Thailand.
The collaboration aims to work on mechanical recycling, feedstock recycling as well as renewable feedstock, which include but are not limited to recycled resin, recycled products made from plastic waste, petrochemical feedstocks from plastic waste and renewable plastic resins.
This collaboration is aligned with the Thai government's ambition to drastically increase the recycling rate of plastic waste in the country by 2027. Plastic waste in the environment is considered a critical environmental issue which Dow and SCG have innovated around in the past, such as developing certain technologies to incorporate materials derived from transformed plastic waste in polymer modified asphalt roads. This solution will add value to low or no value plastic waste such as multi-layer plastic packaging and contaminated plastic waste.
"This collaboration not only represents our joint commitment in taking action to solve the problems through technology and making real changes but also provides us with new business opportunity, enhancing sustainability and bringing about practical solutions for recycling and upcycling of plastic waste in Thailand," said Roongrote Rangsiyopash, President/CEO of SCG.
"Circular economy is an economic opportunity as much as a solution to a pressing environmental issue," said Jonathan Penrice, President of Dow in Asia Pacific. "We will build on Dow's unique materials science and application knowledge and our 50-year experience in Thailand to develop solutions that maximize the value of plastics in the country."
Most businesses today operate a linear system, whereby natural resources are extracted, transformed into products, and eventually disposed of. A circular economy, on the other hand, is aimed to reuse, renew and recycle valuable resources thereby reducing environmental impact.
Dow and SCG are founding members of the Alliance to End Plastic Waste, a not-for-profit organisation, that is working on ridding plastic waste. It held its first forum in Southeast Asia recently, during the "Circular Economy: Collaboration for Action," conference in Bangkok, which hosted by SCG. The Alliance has committed almost US$1 billion in funds, with the goal of investing US$1.5 billion over the next five years to develop solutions that will minimise and manage plastic waste and promote post-use solutions.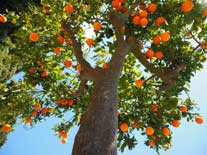 Meanwhile in other news, a way of making organic polymers from the fragrant molecules in conifers and fruit trees has been developed by scientists at the University of Birmingham.
The technique, developed for 3D printing applications, could lead to a new generation of sustainable materials for use in biomedical applications or prototyping.
Called terpenes, the molecules are found in the essential oils of a wide variety of plants and are often used in fragrances, cosmetics and other household products. Because they are tricky to extract and process, synthetic versions are often substituted.
Terpenes can also be used to produce resins. This makes them extremely interesting to chemists and engineers investigating new sustainable polymers to replace plastics made from petrochemicals. The challenge is to find a way of processing the terpenes efficiently enough to produce interesting materials.
Researchers in the University of Birmingham's School of Chemistry, have devised a technique for extracting the molecules and converting them into stable resins. By combining them with sulphur-based organic compounds called thiols, the resins can be activated by light to form a solid material. Their results are published in Polymer Chemistry.
Processing the terpenes in this way makes them particularly useful in a 3D printing process called stereolithography, where objects are built up in multiple layers and fused together under UV light to form 3D objects.
Lead author, Professor Andrew Dove, explains: "We need to find sustainable ways of making polymer products that do not rely on petrochemicals. Terpenes have been recognised as having real potential in this search and our work is a promising step towards being able to harness these natural products."
Different terpenes produce different material properties and the next step for the team is to investigate those properties more fully to better control them. Although the fragrances are not key to the terpenes' material properties, researchers are interested to see if they can also be harnessed in some products.
(PRA)
---
Subscribe to Get the Latest Updates from PRA Please click here
©2019 Plastics and Rubber Asia. All rights reserved.
©2019 Plastics and Rubber Asia. All rights reserved.
Home
Terms & Conditions
Privacy Policy
Webmail
Site Map
About Us
SOCIAL