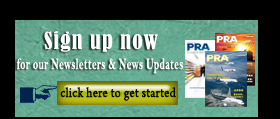 Vietnamese PP sack makers add on new W&H extrusion machinery
With a potential annual GDP growth rate exceeding 5%, Vietnam is considered to be one of the fastest growing economics in the world. A big portion of this growth comes from the industrial sector, aside from agriculture (rice and coffee) and tourism. Top manufacturing sectors are electronics, food and textiles. Vietnam is becoming the new manufacturing hub in Asia.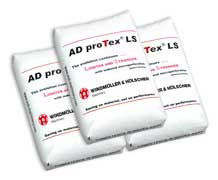 This growth trend has reached the woven PP industry which answers this with investments in machinery to produce various types of sacks for packaging of cement, fertiliser, rice etc.
Due to these high growth rates in Vietnam, extrusion machinery firm Windmoeller & Hoelscher (W&H) says its customers are boosting the production of PP tapes for woven fabric used in the sack production.
Most recently, Trung Dong Corporation as well as W&W Co. Ltd. invested into W&H's modern Tiratex tape extrusion lines with Filatex Duomatic precision cross winders.
Tho of Trung Dong says the performance of the Tiratex tape line allows for continuously high quality tapes for the company's sack production. "The combination of excellent tape quality and high output is underlined by an unmatched high efficiency," he said.
Tung of W&W also refers to the importance of the Filatex Duomatic turret-type winders. "Aside from producing high quality tapes on the Tiratex, the winders add spice to the process by delivering beautifully consistent bobbins to my weaving section." The bobbin change is done automatically and without any waste. The robust winders allow for highest winding quality and consistency over a long production time, according to W&H.
"Our tape lines are modular – what tape would you like to produce? We will tailor the line accordingly!" says Rene Winkler, Area Sales Manager of W&H.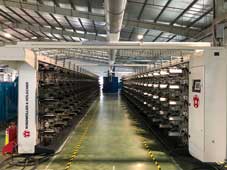 He adds, "Our customers need flexible line configurations for a variety of products ranging from cement sacks to FIBCs, and all to be produced at highest possible efficiency."
The latest generation of tape lines is also capable to run the light and strong fabric, according to W&H, adding that this trend in the region is setting off now.
"There is no doubt that a lighter and stronger fabric sets the trend – any sector is looking to safe resources without sacrificing tape strength." W&H tape extrusion lines can reduce tape weights by up to 20% without any compromises on the tape elongation and tenacity, concludes Winkler.
Germany-headquartered W&H has a strong sales and service network in Asia Pacific with Bangkok being its regional headquarters and with affiliated offices in the individual countries. Apart from a strong sales structure in Vietnam, led by Anh in the industrial packaging sector, W&H Asia Pacific is also offering the full range of comprehensive after sales service to the various customers.
(PRA)
---
Subscribe to Get the Latest Updates from PRA Please click here
©2019 Plastics and Rubber Asia. All rights reserved.
©2019 Plastics and Rubber Asia. All rights reserved.
Home
Terms & Conditions
Privacy Policy
Webmail
Site Map
About Us
SOCIAL