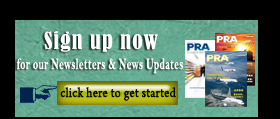 Thermoforming: Thermoforming sector in a boom phase
Also, download this story from the electronic issue here
The global thermoformed packaging sector is expected to grow at a steady CAGR of 6.3%, says research firm Transparency Market Research (TMR), during the forecast period of 2019-2024. Meanwhile, CMT Materials, GN Thermforming and Kiefel will present new materials/ machinery at the K2019 show in October.
The thermoformed packaging market is also projected to reach a valuation of US$57.61 billion by the end of 2024. In 2018, the global thermoforming packaging market was valued at over US$45 billion, says TMR.
In the report, titled "Thermoforming Packaging Market: Global Industry Analysis, Size, Share, Growth, Trends and Forecast, 2019-2027," TMR states that the massive demand from food and pharmaceutical industries is anticipated to expand the global thermoforming packaging market by 1.7 times during the forecast period.
It also states that the packaging industry is estimated to account for around 80% in terms of market value and is projected to show fast-paced growth owing to the high demand. A number of factors are pushing the growth, against the back of an expanding urban population in emerging economies, with a penchant for packaged food products. The thermoformed packaging market is segmented into clamshell, blister, skin, tubs, and cups. Among these, the blister packaging segment is expected to outgrow other segments, due to its high demand in the pharmaceuticals industry.
Pharmaceutical packaging has applications in pharmaceuticals for diverse purposes including carrying, storing, and shipping of medicines, medical devices, as well as drug dispensing systems. Thermoforming packaging products including blister packs have emerged as key packaging solutions to carry, organize, and ship medical devices and components through specific design specifications.
On the regional front, Asia Pacific and North America are two key regions driving demand in the market. Presence of leading players in North America and increasing demand for packaged food and beverages in Asia Pacific are the key growth factor boosting demand, especially driven by increasing demand for packaged food and beverage products by the urban populations in the emerging economies of China, India, and South Korea.
New technologies to aid growth
Against the back of strong growth for copolymer and thermoplastic plug materials as the global plastics packaging market continues to grow, US-based CMT Materials, a provider of plug-assist materials for the thermoforming industry, will showcase its range of Hytac syntactic foams at K2019 in Düsseldorf, Germany, from 16-23 October 2019.
It will highlight the Hytac C1R and Hytac XTL, which have enjoyed strong market acceptance, said the company, adding that data-driven studies on the economic impact of plug material selection show that consistency and repeatability can be achieved in thermoforming,. In particular, Hytac plug assists play a key role by helping processors manage wall thickness variation, reduce starting gauge and improve cycle times.
The company notes that the increased growth is largely focused in food packaging applications in Europe and Asia, with material shifts away from PS to PP and new, multilayer films and adds that these more complex polymers require more sophisticated plug assists. "In some cases, there is a requirement for higher friction, in others it's easier release, and in still others it is for new tougher thermoplastic syntactics," it adds. In the latter category, the company's new syntactic foam offers twice the toughness of B1X and features a new cellular structure that yields a smoother surface, adding that the unbreakable plug doesn't scratch soft plastics.
The main trends driving demand for these technologies are the growing popularity of ready-to-eat meals, changing consumer habits and increasing disposable income in emerging Asian economies. North American processors also show continued growth in sectors such as large bakery items, tamper-evident clamshells and medical device packages.
The Hytac XTL plug assist is the industry's first and only material to combine the machined surface quality of epoxy syntactic with the durability and dust-free machining of thermoplastic syntactic foam. This is particularly important when working with sticky or transparent plastics because of the challenge of polishing thermoplastic syntactic materials. A significant side benefit of the formulation is increased toughness, allowing for very fine plug details, noted CMT. It is suited for use with PP, PET, PE, APET, CPET, HIPS, OPS, PETG, PLA, PS, PVC and RPET.
Also featured at K2019 is CMT's Hytac CR, a copolymer plug assist formulated with friction enhancer to carry plastic deep into a cavity or specialty detail. Hytac C1R provides three to four times the toughness of epoxy-based syntactic foam.
Elsewhere, Canadian manufacturer of servo-driven thermoforming machines GN Thermoforming Equipment has developed a new form-cut-stack thermoformer that targets low to medium-volume packaging production for the food, medical and industrial markets.
The new GN580 thermoformer is a smaller version of its successful GN800 launched at K2016 and will be displayed at K2019. The first GN580 machine was sold to a European packaging manufacturer early this year. The company says it offers the same features as the GN800, with integrated steel rule cutting press and stacking station, suitable for all thermoformable materials. Other features are the high degree of automation as well as ease of tool change.
Meanwhile, Germany-based Kiefel will launch its new generation steel rule pressure forming machine, Speedformer KMD 78.2, at K2019. Featuring "intuitive" user guidance for easy operation, the machine is said to deliver higher productivity, process control and availability compared to its predecessors, according to Kiefel.
The user guidance offers pictograms and graphics, making the adjustment of machine parameters and fault diagnosis easier. The display shows the entire forming process and other important processes at a glance, with Kiefel adding that this makes the complete process easy to understand, even for non-experts.
In addition, the machine offers 20% higher heating capacity and lower energy and materials consumption rates compared to previous models. The machine also boasts short set-up times, thanks to previously installed algorithms, allowing for significantly increased up-time compared to the previous models, adds Kiefel.
A newly developed film feed table guides the film to the film transport system, while an optimised forming air vacuum system enables customers to produce improved parts. The ergonomic tool change systems can also significantly shorten set-up times.
"Ergonomics and data transparency are a matter of course. And of course, in addition to common materials and products, our new system can also process novel film materials and produce even complex products whilst consuming a minimal amount of energy," says Erwin Wabnig, Director Packaging Division at Kiefel.
(PRA)
---
Subscribe to Get the Latest Updates from PRA Please click here
©2019 Plastics and Rubber Asia. All rights reserved.
©2019 Plastics and Rubber Asia. All rights reserved.
Home
Terms & Conditions
Privacy Policy
Webmail
Site Map
About Us
SOCIAL