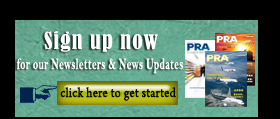 K2019: Italy's machinery sector suffers in Europe but remains upbeat in Asia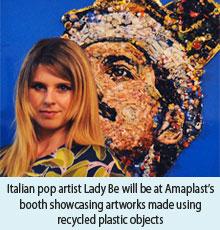 Italy's plastic and rubber machinery sector has again shown a drop in imports and exports, though the reduction is less marked than previous months, said the sector's association Amaplast.
"In comparison with the first six months of 2018, imports for the period January-June 2019 showed a drop of about 17%, while exports slowed down by about 5%," it added.
An important factor is that sales to Italy's main business partner, Germany, dropped by 26%, and the purchase of German technology by Italian companies fell by a third, given the current economic slowdown in Germany.
Overall, over the first six months of 2019, Italian processing companies imported less machinery from their major European suppliers – Germany, Austria, France and Switzerland.
Meanwhile, exports to the Asian market show a return to stronger growth (+10% overall), with increased exports to China (+39%), Thailand (+55%) and Indonesia (+110%), while India showed a slight reduction (-1%).
From a geographical point of view, the statistics provided by ISTAT (Italian National Institute of Statistics) revealed the following:
Europe, which remains by far the largest export market, showed a drop in market share, as a result of an approximately 9% shrink in overall value. The latter was caused principally by reduced sales in markets outside the EU, more specifically with a dramatic reduction for Turkey (-37%) though with a slight improvement for Russia (+2%)


the NAFTA area remains the second-largest export market, though with results less encouraging (+1%) with respect to last year, reflecting the decrease in exports to Mexico (-12%) and Canada (-39%), while sales to the US continued to grow (+15%). Overall, exports to South America have decreased (-6%), even though the most important markets are showing signs of recovery: +5% for Brazil, +18% for Argentina and +12% for Colombia


On the other hand, the flow towards the Middle East revealed a slight weakening (-1%), reflecting the collapse in exports to Iran (-83%, with sales approaching zero) and slowing trade with the United Arab Emirates (-12%), factors that were too large to be compensated by the increase in exports to Saudi Arabia (+15%) and Israel (+94%), and the exceptional growth in sales to Qatar (+244%)


There was an overall decrease in exports towards the African continent, reflecting lower demand both from Mediterranean Africa (-26% on average) and from sub-Saharan countries (-13%)


The more distant destinations of Oceania (+27%) showed an improvement, with increased sales – though relatively small in overall value – to the most important export markets, Australia and New Zealand.
"Current market conditions are not encouraging," declared Dario Previero, President of Amaplast, "but the companies in the sector have great hopes for the next important event for the sector: the trade fair K, to be held at Düsseldorf from 16 to 23 October, where there will be many Italian exporters."
Italy is the second-largest exhibiting country at the show, behind just the host country, with almost 400 companies of which about 330 are machinery and plant manufacturers.
Amaplast will present at the show and in addition, Italian pop artist, Lady Be, who makes artworks using just recycled plastic objects, will be present at the association's stand from 16-19 October. She will be exhibiting her works and will present a live performance with a piece dedicated specially to the event. The objective is to increase visitors' awareness of the importance of recycling and environmental sustainability.
(PRA)
---
Subscribe to Get the Latest Updates from PRA Please click here
©2019 Plastics and Rubber Asia. All rights reserved.
©2019 Plastics and Rubber Asia. All rights reserved.
Home
Terms & Conditions
Privacy Policy
Webmail
Site Map
About Us
SOCIAL