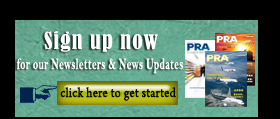 Plants: ExxonMobil invests US$175 mn into Scottish ethylene plant; Court orders Nova Chemicals to pay US$1 bn to Dow Canada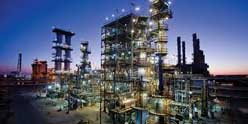 US oil/petchem firm ExxonMobil is investing US$175 million to upgrade infrastructure and add new technologies to its ethylene plant in Fife, Scotland, to boost the performance and reliability of the site.
"These planned investments demonstrate our commitment to long-term reliable operations at the site," Jacob McAlister, plant manager of the Fife site. "While already one of the most modern plants of its kind in Europe, we are always looking for ways to improve reliability and efficiency through continued maintenance and investment in new technologies. Fire has a long-term future as a competitive asset, contributing to both the local and national economies."
The company plans to install equipment for flaring, including a new flare tip to reduce noise and vibration.
"We are committed to the highest operational and regulatory standards," McAlister said. "This investment further contributes to the local economy and across Scotland through job creation and procurement contracts."
Opened in 1985, the Fife facility currently has a capacity of 800,000 tonnes/year of ethylene.
ExxonMobil announced a £800 million investment to expand its Fawley refinery and petrochemical plant in April and the firm completed a £75 million project to increase capacity at its Newport, Wales advanced elastomers plant this May.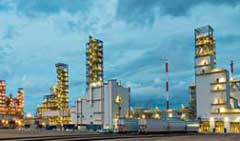 In other news, a court in Alberta, Canada, has ordered chemical firm Nova Chemicals to pay Dow Chemical Canada US$1.08 billion on October 11, 2019, for damages Dow had incurred from 2012. This relates to both companies' jointly-owned ethylene facility in Joffre, Alberta, Canada.
The dispute had the companies claiming and counterclaiming damages against one another between 2001 and 2012 over E3, the ethylene facility that was started up in 2000.
The court, which initially ruled in June 2018, found that Nova failed to operate the ethylene asset at full capacity for more than ten years, and furthermore, that Nova violated several contractual agreements relating to Dow receiving its share of the asset's ethylene production. These actions resulted in reduced productivity and sales for Dow.
According to a summary of the case, Dow Canada alleged breach of contract, claiming Nova "took part of the ethylene and other products produced at E3 that belonged to Dow Canada under the terms of the joint venture for its own use." It also claimed Nova failed to follow through on other obligations, resulting in a loss of production.
For its part, Nova defended itself against the claim, arguing "an ethane shortage justified its development and use of ethane allocation among the three ethylene production facilities at the Joffre site, and that Dow Canada knew about this allocation as it was occurring and failed to object to it." Nova also said it operated E3 "to its productive capability, subject to mechanical issues that constrained production."
In a counterclaim, Nova alleged that Dow Canada "breached the joint venture agreements by acquiring ethane in Western Canada, contrary to a provision that permitted only Nova to acquire ethane in that area." Dow Canada rejected the claim.
Additionally, the ethylene asset is now running at a higher utilisation rate and giving Dow more ethylene from an advantaged feedstock position.
Nova's counterclaim against Dow Canada has been dismissed and it is to appeal the judgement.
(PRA)
---
Subscribe to Get the Latest Updates from PRA Please click here
©2019 Plastics and Rubber Asia. All rights reserved.
©2019 Plastics and Rubber Asia. All rights reserved.
Home
Terms & Conditions
Privacy Policy
Webmail
Site Map
About Us
SOCIAL