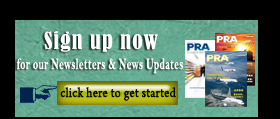 M&As: Mexichem changes name to Orbia; Tekni-Plex purchases Canadian automation solutions manufacturer MMC Packaging
Mexico-based Mexichem, S.A.B. de C.V., a maker of PVC pipes, compounds and speciality products, has changed its name to Orbia. Alongside the new purpose-driven approach, Orbia also introduces a new logo concept, the ImpactMark. This reflects a year-long process to transform the company into a future-fit, human-centered organisation, while elevating the work its five global business groups are doing to address the challenges. The business groups include Precision Agriculture, Building and Infrastructure, Fluor, Polymer Solutions, and Data Communications.
Chemicals, mining, and manufacturing will continue to be important parts of Orbia's overall business, but the name change reflects a broader, more inclusive expression of the company's global impact, it says.
Orbia's decades-long history began as a leading producer of commodities, and through investment and strategic growth has become a global leader in polymers, materials, and infrastructure. In terms of acquisitions, in 2017, Orbia acquired an 80% stake in irrigation products maker Netafim Ltd. of Israel for US$1.9 billion.
Today, Orbia is a global company operating in more than 40 countries, selling in more than 110 countries, and employing more than 22,000 people worldwide. The company has multiple headquarters – in Mexico City, Boston, Amsterdam, and Tel Aviv.
"Orbia is taking a long-term approach to expressing the growth of our company against our impact on people, planet, and profit," said Daniel Martínez-Valle, CEO of Orbia. "Our strategy focuses on organic growth, driven by a strong customer focus, and maximising ROIC."
In other news, US-based medical products maker Tekni-Plex has purchased Canadian automation equipment solutions manufacturer MMC Packaging Equipment Ltd, which will become part of Tekni-Plex's Tri-Seal business. MMC is the 14th acquisition Tekni-Plex has made in the past five years.
Headquartered in Laval, in the Montreal metropolitan region, Québec, Canada, MMC has a three-decade long reputation as an automation equipment manufacturer including cap lining, slitting/folding, assembling and closing systems. Additionally, the company develops and sells vision systems and custom automation equipment. MMC supports global customers in the food, beverage, personal and homecare, pharmaceutical, chemical and industrial sectors.
"We continue to drive our strategy by growing our business organically and through acquisitions. The acquisition of MMC allows us to bring an expanded array of solutions to the caps and closure packaging segment, as well as other markets. As experts in designing, assembling and supplying leading-edge, high-speed, post-moulding automation systems, MMC's global business perfectly complements Tri-Seal's worldwide manufacturing footprint. With their innovative products and excellent manufacturing capabilities, as well as a very strong management team, we will be able to bring even more solutions to our customer base," said Paul Young, President/CEO, Tekni-Plex.
The acquisition adds 70 experienced employees to the 3,500-strong global Tekni-Plex team. MMC General Manager Christiane El-Tekly will continue to oversee the operation.
"We are excited about MMC's future. Becoming part of the Tekni-Plex family will give MMC access to new growth opportunities and enable us to continue our commitment to high quality automation and superior customer service. Together, we will be able to accomplish great things for our customers and employees," said Philippe McNally, President, MMC.
(PRA)
---
Subscribe to Get the Latest Updates from PRA Please click here
©2019 Plastics and Rubber Asia. All rights reserved.
©2019 Plastics and Rubber Asia. All rights reserved.
Home
Terms & Conditions
Privacy Policy
Webmail
Site Map
About Us
SOCIAL