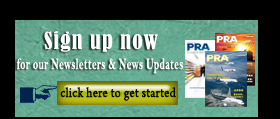 Country Focus: Thai show to target plastics growth
Also, download this story from the electronic issue here
Thailand, home to 69 million people, the region's major exporter and industrial centre has gone all out to build up its first world nation targets with the Thailand 4.0 economic model. Ten priority industries are being groomed as highly potential new growth industries for Thailand: next generation automotive, smart electronics, wellness tourism, agriculture and biotechnology, food processing, robotics, aviation and logistics, biofuels and biochemicals, medical, and digital.
Meanwhile, Thailand's plastics industry has seen its plastics production companies grow to 5,000-strong, with plastics registered as among Thailand's top five exports to the rest of the world. In recent years, Thailand has also invested more than US$60 million in bioplastics development, while the packaging market is slated for a CAGR of 4.2% and estimated to grow from 51 million units in 2017 to 63 million units in 2022.
Supporting this thrust of Thailand to accelerate its global competitiveness as Asia's strategic gateway to the region's trade and investment boon, T-Plas 2019, the international trade fair for the plastics and rubber industries, will tap into the vibrant marketplace of Thailand.
Making its debut at T-Plas 2019 is the Medical Plastics Zone, a dedicated platform to showcase a range of innovative components, processing machineries and products and equipment catered to the medical industry. This edition will also feature a dedicated raw materials zone to showcase a range of innovative components, processing machineries and products and equipment catered to the raw materials industry.
Co-locating with T-Plas 2019 is Pack Print International 2019, making its seventh presentation. Organised by Messe Düsseldorf Asia, T-Plas 2019 will be held from 18-21 September at BITEC, Bangkok, Thailand.
TPEs for the automotive/consumer sectors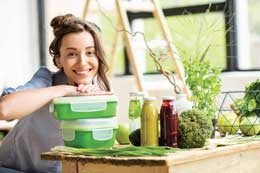 The current automotive trend for safe and comfortable driving, increased fuel efficiency, and reduced carbon emissions, especially in the production of electric vehicles and green cars, prefaces demand for innovative materials, such as thermoplastic elastomers (TPEs) that offer light weighting, design flexibility, and improved indoor air quality.
At T-Plas, Germany's Kraiburg TPE is highlighting its new TPE compounds for interior, exterior, and under-the-hood automotive applications.
For interiors, the company offers its FG/SF Thermolast K series, which features low-emission, low-odour, and UV-resistant compounds that are easy to process as well as enable comfort and improve interior air quality. These compounds satisfy the market criteria for VOCs and SVOCs.
When used in automotive interiors, TPEs assure surfaces that are attractive and feel good to touch. They improve soft-touch elements as well as reduce annoying rattling and creaking noises when used for damping elements. As well, the low-emission TPE solutions meet high OEM requirements for automotive interior applications for e.g floor mats, gearshifts, thumb wheels and more.
For exteriors, the newly innovated lightweight TPE, which focuses on low density to enhance the performance of the end product and promote energy savings, is suited for a range of applications in the automotive sector. In addition to their excellent weather resistance and UV resistance, our TPEs that are specially developed for automotive exterior applications also feature extremely good, costeffective processing. Our TPEs enable you to create visually attractive and high-quality surfaces for your applications. Applications include window sealing systems, covers for A/B/C pillars, roof railing base pads and more.
In powertrain applications, the TPEs offer an economical option. Kraiburg says its compounds that have been specially developed for the automotive industry can be cost-effectively processed in multi-component injection moulding. They exhibit optimal long-term stability when exposed to high temperatures and when in contact with motor oils and greases. Applications include molting elements, grommets, timing belt covers, E-box gaskets, battery seals and more.
For packaging, Kraiburg's solutions enable smooth, scratch and impact-resistant surfaces; properties that are needed in various end-product applications in the consumer, cosmetic, food packaging and toy industries.
In terms of safety, shoring up Kraiburg's commitment to customer satisfaction and well-being, its TPE products comply with global regulations and standards, including the EU (No 10/2011), and the Food and Drugs Administration (FDA) Code of Federal Regulations (CFR), Title 21, EN 71/ 3. The TPE compounds also adhere to the GuoBiao (GB) 4806- 2016 standard in China.
Machinery company expands in Thailand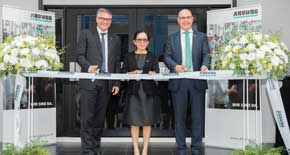 Taking advantage of the growth of the sector in Thailand, Germany-headquartered injection moulding machine builder Arburgrecently opened its new premises in Samutprakarn.
Having been in Thailand since 2001, the family-owned machinery maker felt that it was time to have new premises. "We are very proud to have the largest Arburg showroom in Southeast Asia because of the new premises. This enables us to offer our customers in Thailand optimum support and even better service," said Ratree Boonsay, who has successfully managed the subsidiary since its foundation in 2001.
"Our continuous investments in the important Asian market have paid off," Andrea Carta commented on behalf of the entire parent company, thanking the customers and the Arburg team in Thailand.
Since late 1992, the Thai market had initially been managed by a representative office of Arburg Singapore. Ratree Boonsay took over the management of the newly founded subsidiary in 2001 and successfully established and expanded it together with her team.
Along with the opening, Arburg showcased its Allrounder injection moulding machines "live" with two packaging applications. A hybrid Allrounder 570 H with a clamping force of 2,000 KN produced two 500-millilitre containers in a cycle time of around six seconds. The second exhibit, an electric Allrounder 470 E Golden Electric with a clamping force of 1,000 kN, produced two stacking boxes in a cycle time of around 18 seconds. A linear Multilift Select robotic system was used for handling of the moulded parts weighing 63.8 g each.
With 705 sq m, the new premises offer ample space for the presentation of machines, customer trials and training courses. The spare parts warehouse has grown as well, this allows even more spare parts to be delivered directly, said Arburg.
Arburg's product portfolio encompasses Allrounder injection moulding machines with clamping forces of between 125 and 6,500 kN, the Freeformer for industrial additive manufacturing and robotic systems, customer and industry-specific turnkey solutions and further peripheral equipment.
(PRA)
---
Subscribe to Get the Latest Updates from PRA Please click here
©2019 Plastics and Rubber Asia. All rights reserved.
©2019 Plastics and Rubber Asia. All rights reserved.
Home
Terms & Conditions
Privacy Policy
Webmail
Site Map
About Us
SOCIAL