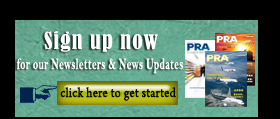 Aramco resumes oil supplies from affected facilities; completes buy of Shell jv project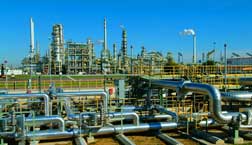 State-owned oil/gas firm Saudi Aramco recently did a public relations stint to assure the media and public of its rapid response and resilience in the face of the rebel drone attacks on its two refinery sites in Khurais and Abqaiq, Saudi Arabia.
Production at Khurais resumed within 24 hours of the attack; Abqaiq production resumed to 2 million barrels per day soon after, and production of 5.7 million barrels per day will be restored by the end of September.
Aramco also said that not a single shipment to its international customers has been missed or cancelled as a result of the attacks.
The comprehensive media tour was for more than 80 international, regional and local journalists at its oil & gas processing facilities, which were attacked one week ago. The media were given a first-hand look at the damaged components of the facilities.
Aramco's President/Chief Executive Amin H. Nasser also commended the company's rapid and creative efforts to restore its production capacity in record time following the attacks.
Meanwhile, Aramco Chairman Yasser bin Othman Al-Rumayyan said recently that the attacks would not delay a planned initial public offering (IPO) of Aramco.
"The planned IPO of the national oil giant will be ready in the next 12 months and the kingdom is committed to the listing," he was quoted as saying by local news agency SPA.
Meanwhile in other news, Aramco has completed the acquisition of Shell Saudi Arabia Refining Limited's (Shell) 50% interest of the SASREF joint venture in Jubail Industrial City, in Saudi Arabia, for US$631 million.
Completion follows receipt of all necessary regulatory consents. The acquisition supports Saudi Aramco's plan to increase the complexity and capacity of its refineries, as part of its long-term downstream growth strategy.
For Shell, the sale is part of an ongoing effort integrating its refining portfolio with Shell Trading hubs and chemicals operations.
(PRA)
---
Subscribe to Get the Latest Updates from PRA Please click here
©2019 Plastics and Rubber Asia. All rights reserved.
©2019 Plastics and Rubber Asia. All rights reserved.
Home
Terms & Conditions
Privacy Policy
Webmail
Site Map
About Us
SOCIAL