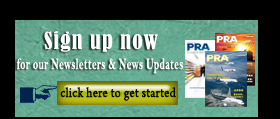 Total, Nova and Borealis jv to build huge PE unit in Texas; output will be doubled
Bayport Polymers, a 50/50 joint venture owned by French oil/gas major Total and Novealis Holdings, a joint venture of Austrian chemical maker Borealis and Canada-based Nova Chemicals, has finalised its investment decision to build a 625,000-tonne/year PE unit at its production site in Bayport, Texas.
The new unit will use Borealis's Borstar technology and more than double the site's PE capacity to 1.1 million tonnes/year with a start-up scheduled in 2021. The contract for the engineering, procurement and construction (EPC) of the new unit has been awarded to McDermott and is expected to employ 1,750 staff during peak activity.
Formed in May 2018, Bayport Polymers is currently building a 1-million-tonne/year steam cracker in Port Arthur, Texas. This cracker will process ethane, which is abundantly available and competitively priced in the US and will supply Bayport's PE units.
The Bayport project is in line with the company's US$3 billion programme that began a year ago with a US$1.7 billion investment to build an ethane steam cracker at its Port Arthur refining complex in Texas.
"The power of this partnership between Total, Borealis and Nova Chemicals will enable us to become one of the largest players in the North American polyethylene market," said Bayport Polymers President Diane Chamberlain. "The Borstar technology, which will be used for the first time in North America, will allow us to better serve our customers with an increased range of high-value-added products."
"The project is in line with our strategy to develop petrochemicals at our major integrated complexes and leverage competitively priced feedstocks," said Bernard Pinatel, President Refining & Chemicals of Total. "It's another step to strengthen our position in the United States, where we have more than 5,000 employees and where we operate one of our 6 world largest integrated platforms in Port Arthur, Texas."
The JV is the translation of the growth ambitions of each of the partners. It combines a 400,000-tonne/year PE plant previously owned by Total in Bayport, Texas, with the Borealis proprietary Borstar technology. It also includes an ethane-based steam cracker with a capacity of 1 million tonnes/year – currently under construction in Port Arthur, Texas – and a new 625,000-tonnes/year Borstar PE unit to be built in Bayport, Texas.
In line with its growth in the PE market, Total and Saudi Aramco are also investing around US$5 billion to build a petrochemical complex at their Jubail Satorp refinery.
Early this year, Total also signed a US$1.5 billion deal with Algeria's Sonatrach to build a PP plant in western Algeria that will supply plastic to the Algerian and wider Mediterranean market.
While Total's South Korean joint venture with Hanwha Group had also said it would invest US$331 million in the group's refining and petrochemicals platform to increase PE output by 400,000 tonnes/year by 2019.
(PRA)
---
Subscribe to Get the Latest Updates from PRA Please click here
Copyright (c) 2018 www.plasticsandrubberasia.com. All rights reserved.