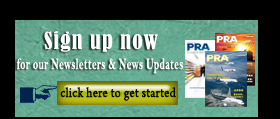 Plant set-ups for PP: Mitsui to produce PP composites in US; WR Grace licenses PP tech to Sidpec in Egypt
Japanese chemical maker Mitsui Chemicals is setting up a new production facility for long glass fibre-reinforced polypropylene (LGFPP) at the Ohio plant of its US subsidiary, Advanced Composites. With a capacity of 3,500 tonnes/year, it will be completed and started up by 2019.
LGFPP is a composite material made by melting and mixing PP resin with long glass fibres. The lightweight material offers an attractive appearance, with long glass fibres providing a good balance between hardness and impact resistance, says the firm. The material is already being adopted in areas such as the unpainted insides of rear car doors.
The recent strengthening of environmental regulations and a shift toward electric vehicles have led to increasing needs for automotive lightweighting. As a result, demand is expected to grow for fibre-reinforced resins, which offer the prospect of a 30% reduction in weight when used to replace metal (ex. insides of rear car doors). The decision to establish a new LGFPP production facility in the US comes in response to growing demand in North America.
Mitsui Chemicals aims to achieve further business expansion in mobility, a key sector for the company, by continuing to correctly gauge global growth in demand.
Meanwhile, in other news, WR Grace & Co., a supplier of polyolefin catalyst technology and PP process technology, has licensed its Unipol PP process technology to Sidi Kerir Petrochemicals Co. (Sidpec). Located in Alexandria, Egypt, the new, world-scale capacity Sidpec facility will produce 450,000 tonnes/year of PP.
The transaction means that Sidpec, already a leader in the production of PE in Egypt, will soon produce value-added PP products for its customers using the most up-to-date technology available.
Grace says its all gas-phase Unipol technology provides "the most advanced and broadest range of homopolymers, random copolymers, and impact copolymers in the industry". It adds, "As the simplest of all PP process technologies, without any moving parts inside of the reactor and less equipment than any alternative, its reliable, safe, and stable operation leads to lower capital, operating, and maintenance costs."
Mohamed A. Abady, Sidpec Chairman/CEO said, "Investing in the Unipol PP process technology gives us the ability to make a broad range of products for our customers using state-of-the-art technology while continuing to remain highly competitive in the region."
Al Beninati, President of Grace's Specialty Catalysts business, said, "We are confident that the wide array of resins and applications our technology and non-phthalate Consista catalysts enable, will give Sidpec the leading edge in polypropylene resin production in the region."
Grace business segments -- Catalysts Technologies and Materials Technologies -- provide products, technologies, and services that enhance the products and processes of our customers around the world. With approximately 3,900 employees, Grace operates and/or sells to customers in over 60 countries.
(PRA)
---
Subscribe to Get the Latest Updates from PRA Please click here
Copyright (c) 2018 www.plasticsandrubberasia.com. All rights reserved.