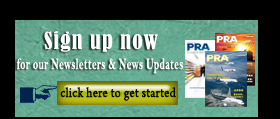 Plant Expansions: Lotte Chemical starts up PP plant in Malaysia; BASF to increase capacity for HDO in Germany
Malaysia's Lotte Chemical Titan Holdings has commenced commercial operations of its new polypropylene (PP) production plant in Pasir Gudang, Johor. The PP3 plant, as it is known as, has a capacity of 200 kilotonnes/year and will cater to both the domestic and export markets. Construction of the plant began in March 2018 with mechanical completion achieved in June 2018.
Lotte allocated RM620 million of its RM3.77 billion initial public offering (IPO) proceeds for the PP3 project. As of June this year, the company had used RM510 million of the allocation. The group has two other PP plants in Malaysia, the PP1 and PP2, with a combined capacity of 440 kilotonnes.
In other news, German chemicals company BASF is expected to increase capacity of of 1,6-Hexanediol (HDO) at its Ludwigshafen site in Germany by more than 50%. After the start-up in 2021, BASF's global annual nameplate capacity of HDO will be more than 70,000 tones/year at its production facilities in Ludwigshafen, Germany, and Freeport, US.
"By increasing our HDO production capacity, we will continue to support the fast growing customer demand for high-quality HDO formulations globally. The expansion is in line with the general trend for high performance and environmentally friendly technologies in the automotive, furniture and packaging industry," said Dr. Andrea Frenzel, President, BASF Intermediates Division.
Michael Britt, Senior Vice President, BASF Intermediates Europe, said, "The volumes from the additional capacity in Ludwigshafen will mainly serve the strong European customer base as well as the fast growing Asian market."
HDO adds value in many applications by giving hydrolysis resistance, flexibility, adhesion and weatherability to the end-products. The intermediate is used to formulate industrial, automotive, wood or leather coatings, polyurethane plastics, adhesives and cosmetics.
HDO also serves as a raw material for environmentally friendly applications including low volatile organic compound formulations for coatings and adhesives. In addition there is the production of reactive thinners in the formulation of epoxy systems which are used for the production of rotor blades for modern wind turbines and many other applications.
(PRA)
---
Subscribe to Get the Latest Updates from PRA Please click here
Copyright (c) 2018 www.plasticsandrubberasia.com. All rights reserved.