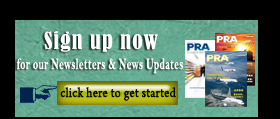 Plant Expansions: Ineos to invest EUR150 mn in oxide business in Europe; Manali begins production of PU in Chennai
Ineos Oxide's Antwerp site in Belgium was the first to be acquired by Ineos in 1998 almost 20 years ago. From this one site Ineos says it has grown to become a global leader in petrochemicals, with interests in more than 170 sites employing 20,000 people, generating sales of around US$60 billion.
To commemorate the 20th anniversary, the chemical firm is investing a significant sum of EUR150 million at its Zwijndrecht site, in Antwerp, as part of a EUR200 million investment programme. The other EUR50 million will be invested at Ineos's sites in Cologne and Lavéra.
Graham Beesley CEO of Ineos Oxide said: "We are marking Ineos's incredible global success at the place where it all began 20 years ago."
Ineos says this shows its commitment to its European business. Projects will grow Ethylene Oxide storage and distribution, debottleneck its plants and increase the production of Ethylene Oxide derivatives for the European Market. A sixth alkoxylation unit in Antwerp is due to start up at the end of 2018, along with a 2,000 tonne expansion of ethylene oxide (EO) storage capacity at the site. The company is also upgrading EO production at Lavéra, France, to support the growing EO needs in Europe. This phase of investment will improve reliability, efficiency and availability of its business in Antwerp, Belgium as well as sites in Köln, Germany and Lavéra, France.
Ineos says that an agreement has also been reached with RWE to buy the Inesco Combined Heat and Power (CHP) Plant on the Zwijndrecht site in Antwerp. This acquisition will ensure the continued, reliable supply of steam, as a critical feedstock, to the its plants on the site as well as its third party co-siting partners. The transaction is expected to close before the end of the year, subject to approvals from the relevant regulatory authorities.
In other news, Indian chemical firm Manali Petrochemicals, which acquired UK-based Notedome through its overseas subsidiaries in September 2016 for an "undisclosed sum", has started production of PU materials at its facility in Chennia, India. The facility is owned by its subsidiary Notedome, the company said.
The production will serve the Southeast Asian markets, a company statement said.
The synergy with Manali Petrochemicals has not only allowed Notedome to tap into the robust growth in the polyurethane industry in Asia, it has a created a natural fit within its value chain. The statement said Notedome currently holds a market share of 15% in the Asian market.
"The physical presence of MPL in the region for over three decades has paved the way for closer proximity to existing and new Asian customers, easier access to raw materials at lower costs and faster turn around times," it added.
(PRA)
---
Subscribe to Get the Latest Updates from PRA Please click here
Copyright (c) 2018 www.plasticsandrubberasia.com. All rights reserved.