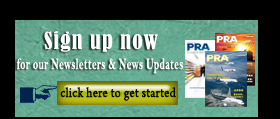 Circular economy: Agilyx expands recycling to include POs; LyondellBasell/Covestro kick-off circular steam project in the Netherlands
US environmental technology firm Agilyx says its circular plastic recycling capabilities have expanded to include feedstock for crackers useful in producing ethylene and propylene building blocks of virgin plastics. Its new product expands the amount of waste mixed plastics, to include polyethylene and polypropylene, that can be diverted from landfill, further driving the circular economy for plastics and polymers.
This achievement – enabling production of new plastic from waste plastic – is an efficient circular method for manufacturing feedstocks used for the production of polymers and brings a durable carbon cycle within commercial reach.
"This expansion of our production capabilities is a significant step in addressing environmental issues associated from the evolving plastics industry," said Joe Vaillancourt, Agilyx's CEO. "Agilyx has spent many years combining a differentiated technology, demonstrating deep expertise in the chemical characterisation and conversion of a wide variety of waste plastics and polymers into a broad set of fuels and chemical substrates. The company has made significant strides in producing a lower carbon footprint set of products and creating advancements to economic circular solutions. We are eager to provide sustainable and economic alternatives to the petrochemical industry and our growing set of strategic partners."
Based on 14 years of research, waste plastic materials management, and commercial operations, Agilyx has developed a broad set of new chemical recycling pathways for waste plastics to produce fuels and chemical substrates. Its products have an average of 40-70% lower carbon footprint than traditional manufacturing for the same products. From its initial commercial product – a TSCA-registered synthetic crude produced from a broad range of difficult-to-recycle mixed waste plastics – Agilyx expanded its technical platform to produce styrene oil.
Agilyx subsequently built the first commercial-scale facility capable of recycling otherwise non-recyclable polystyrene (PS) waste into a styrene monomer appropriate for manufacturing virgin PS products. This was a significant step for Agilyx, as it created a true circular pathway for plastics otherwise destined for landfills.
Agilyx is working with waste service providers, municipalities, refiners, and private and public enterprises to develop closed-loop industrial solutions for mixed waste plastics.
Meanwhile, in other news, chemical company LyondellBasell and its joint venture partner, polymer maker Covestro, have kicked-off a large investment project at their site in Maasvlakte-Rotterdam, the Netherlands, resulting in an overall reduction of 140,000 tonnes/year CO2 emissions
The Circular Steam Project incorporates an innovative technology into the existing production plant to convert its water-based waste into energy, reducing 0.9 Petajoule of energy and avoiding the release of 11 million kg of salt residue into the surface water.
The Maasvlakte site, in the port of Rotterdam, is a 50:50 joint venture between the two companies, producing propylene oxide (PO) and styrene monomer (SM), based on the PO/SM technology of LyondellBasell.
The project is an important contribution to the Dutch government's CO2 reduction targets. As part of the project, a new bio plant and incinerator will be built on the Maasvlakte site, in which the production's waste will be treated in two steps and transformed into steam. The steam will be used as an energy source in the existing on-site production plant, thus making it a circular process.
Jean Gadbois, Senior Vice President Manufacturing Europe, Asia and International of LyondellBasell: "The Dutch government's support is pivotal to the viability of innovative projects like this Circular Steam Project, which will allow us to realise an annual CO2 reduction equal to taking 31,000 cars off the road and will contribute to yearly energy savings equalling the electricity use of the city of Breda's 90,000 households. This is a great step in advancing towards a more sustainable production."
Dr. Klaus Schaefer, Chief Technology Officer of Covestro, added: "Our joint site in Maasvlakte is an important element of Covestro´s production network.
We are constantly aiming to reduce our specific emissions. Through this investment we will significantly enhance the efficiency of the existing operations."
LyondellBasell and Covestro will build a new bio plant and incinerator on the Maasvlakte site, in which the production's waste will be treated and transformed into steam. The steam will be used as an energy source in the existing on-site production plant, thus making it a circular process. The construction will employ about 71 people full-time; the new facilities will eventually provide permanent positions for 11 full-time employees. The official start of the project was marked by a ceremony in which LyondellBasell and Covestro, together with a large group of stakeholders, revealed the construction plan and its key benefits.
Allard Castelein, CEO Port of Rotterdam Authority commented: "This project is an important step towards realizing the Dutch ambition of a 49% reduction in CO2 emissions in 2030. The industry in Rotterdam, being an important emitter, plays an pivotal role in this reduction. The initiative by LyondellBasell and Covestro is an inspiring example how this can be done, even in a very competitive market."
(PRA)
---
Subscribe to Get the Latest Updates from PRA Please click here
Copyright (c) 2018 www.plasticsandrubberasia.com. All rights reserved.